Last year underscored Hyundai's position as a global leader in electrified mobility and transition to becoming a sustainable mobility solutions provider
Awards, product launches and brand activities also saw the company further its vision of Progress for Humanity 
New highlights video documents Hyundai Motor's numerous accomplishments in 2022
2022 marked an important milestone in Hyundai's journey to becoming a sustainable mobility solutions provider, thanks to highlights that included the launch of the eagerly awaited IONIQ 6 Electrified Streamliner and the unveiling of two zero-emissions high-performance 'rolling lab' concepts. Other accomplishments, such as the recovery of over 23 tonnes of marine waste with Healthy Seas and the powering of a reindeer farm solely by IONIQ 5, can be viewed here.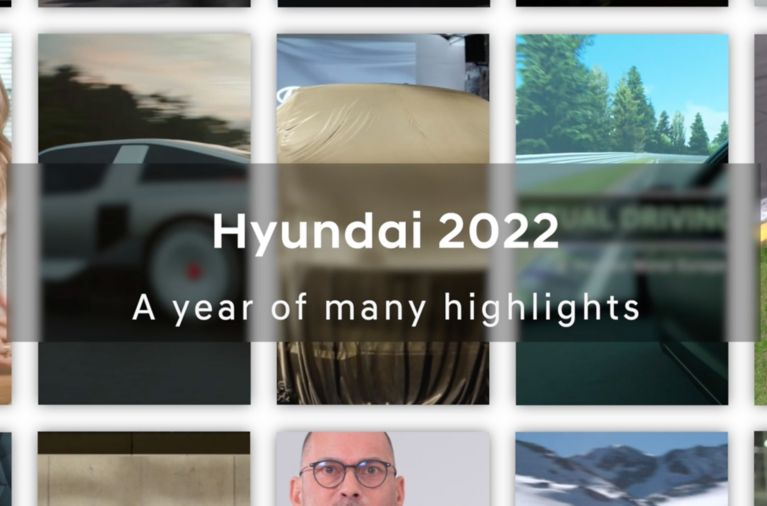 2022 – establishing a clear lead in electrification and sustainability
Hyundai's position as a global leader in electrified mobility was confirmed when IONIQ 5 was named World Car of the Year 2022 – just one of over 40 awards won by the company's EV-dedicated line-up brand last year. IONIQ 6, the second model in the IONIQ line-up brand, drew instant praise from international automotive and tech media when it was premiered at a Design Workshop event in London in June, attracting further acclaim from key media invited to test drive the Electrified Streamliner in Seoul, South Korea at the end of summer.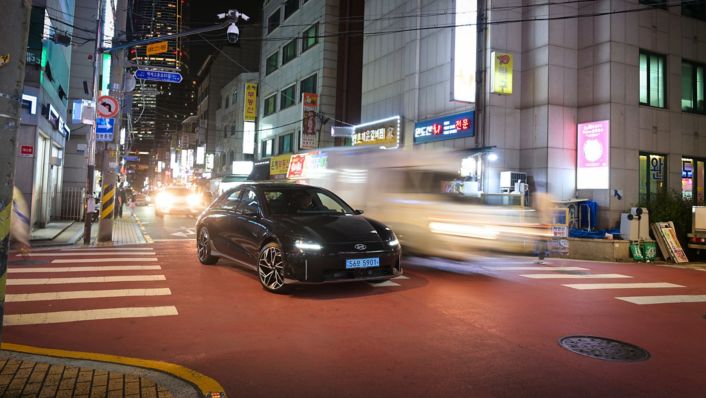 Hyundai's leadership in sustainability was further strengthened through the second year of partnership with marine conservation organisation Healthy Seas. In 2022, Hyundai and Healthy Seas returned to Ithaca, Greece, for a second big clean-up project, recovering 18.5 tons of ghost nets and 5 tons of other marine waste.
This was captured in 'Going Circular', Hyundai Motor's documentary in collaboration with Warner Bros. Discovery. In the documentary, viewers saw how Hyundai supports sustainability through the circular economy, as ghost nets are collected, processed and regenerated into ECONYL® yarn, used to produce the car floormats offered in IONIQ 5 and IONIQ 6.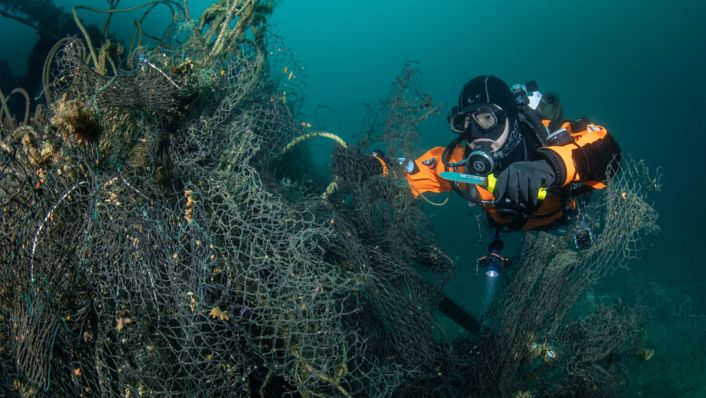 Unveiled during Hyundai Motor's N Day 2022, the RN22e and N Vision 74 'rolling labs' demonstrated the company's ambition to become a leader in the zero-emissions future. Designed to test and verify the advanced technologies that Hyundai will apply to future production models, both models offer a glimpse of the Hyundai N Brand's ambition for high-performance electrification.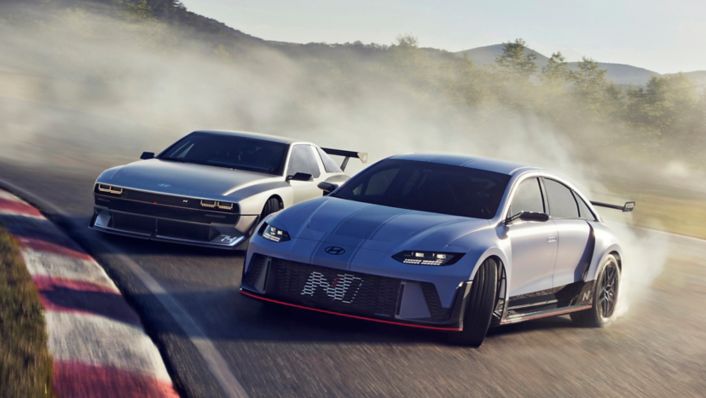 The end of the year saw two showcases of the future technologies that can play a key role for new energy solutions.
First, by powering a remote off-grid reindeer farm in Tromsø, Norway, for three days with IONIQ 5, Hyundai demonstrated how innovative Vehicle-to-Load (V2L) technology can create unique experiences, underlining its leadership as a smart mobility solutions provider.
Second, a video presented by automotive journalist and EV expert Nicki Shields explained how innovative Vehicle-to-Grid (V2G) technology can support a renewable future by leveraging renewable energy stored in EV batteries and feeding it back to the grid at peak times. Showing how V2G can provide crucial support as the world transitions away from fossil fuels, the video also reinforced Hyundai's status as a sustainability leader and highlighted how future technology can close renewable energy storage gaps and help communities achieve carbon neutrality.
All these are milestones within the company's vision of Progress for Humanity and mark Hyundai's leading role in technologies that enable a better tomorrow.
Disclaimer: CO2 and emissions data
Electricity consumption combined for the Hyundai IONIQ 5 58 kWh with 2WD in kWh/100 km: 16.7; CO2 emissions combined in g/km: 0 (WLTP)

Electricity consumption combined for the Hyundai IONIQ 5 58 kWh with 4WD in kWh/100 km: 18.1; CO2 emissions combined in g/km: 0 (WLTP)
Electricity consumption combined for the Hyundai IONIQ 5 77.4 kWh (19" alloy rims) with 2WD in kWh/100 km: 17.0; CO2 emissions combined in g/km: 0 (WLTP)
Electricity consumption combined for the Hyundai IONIQ 5 77.4 kWh (20" alloy rims) with 2WD in kWh/100 km: 18.0; CO2 emissions combined in g/km: 0 (WLTP)
Electricity consumption combined for the Hyundai IONIQ 5 77.4 kWh (19" alloy rims) with 4WD in kWh/100 km: 17.9; CO2 emissions combined in g/km: 0 (WLTP)
Electricity consumption combined for the Hyundai IONIQ 5 77.4 kWh (20" alloy rims) with 4WD in kWh/100 km: 19.1; CO2 emissions combined in g/km: 0 (WLTP)
Electricity consumption combined for the Hyundai IONIQ 5 72.6 kWh (19" alloy rims) with 2WD in kWh/100 km: 16.8; CO2 emissions combined in g/km: 0 (WLTP)
Electricity consumption combined for the Hyundai IONIQ 5 72.6 kWh (20" alloy rims) with 2WD in kWh/100 km: 17.9; CO2 emissions combined in g/km: 0 (WLTP)
Electricity consumption combined for the Hyundai IONIQ 5 72.6 kWh (19" alloy rims) with 4WD in kWh/100 km: 17.7; CO2 emissions combined in g/km: 0 (WLTP)
Electricity consumption combined for the Hyundai IONIQ 5 72.6 kWh (20" alloy rims) with 4WD in kWh/100 km: 19.0; CO2 emissions combined in g/km: 0 (WLTP)