Going Circular, from Hyundai and Warner Bros. Discovery is now live in the UK, Germany, Italy, France, Spain and the Netherlands
Viewers follow the journey from waste materials to car interiors, seeing how ghost nets are collected, processed and regenerated together with other nylon waste into ECONYL® yarn, used to produce car floormats while exploring various topics along the way
Sustainability partners and environmental enthusiasts, like Bertrand Piccard and York Hovest, lead viewers through Hyundai's journey
To learn more about Going Circular, visit the documentary's dedicated landing page
Hyundai Motor's second original documentary in collaboration with Warner Bros. Discovery (WBD), Going Circular, is now live. The documentary explores three parts of Hyundai's approach to sustainability: its partnership with marine conservation organisation Healthy Seas to create a cleaner and more sustainable world, the production of sustainable ECONYL® nylon and its integration into Hyundai cars, and achieving sustainability on all grounds – including a more sustainable approach towards motorsport.
Hyundai partnered with environmental enthusiasts, such as Bertrand Piccard and York Hovest, to tell its story about the circular economy, as well as meet its partners who share this vision for a sustainable future. Along the way, viewers will follow the journey from waste materials to car interiors, watching how rubbish can be transformed into an environmentally friendly resource for creating new products.
The documentary begins with ocean steward and photographer York Hovest as he makes his way to Ithaca, Greece, where Hyundai and Healthy Seas are undertaking a major clean-up activity. There, he speaks to Veronika Mikos, Director of Healthy Seas, and Pascal van Erp, Founder of Ghost Diving and Lead Diver of Healthy Seas, about the 'Return to Ithaca' project and recovering lost or abandoned fishing nets – also known as ghost nets – and other marine litter from the seas and oceans.
We cannot save the world alone, so we really want to inspire others to follow. Healthy Seas is connecting marine protection to the circular economy – with the help of divers and fishermen recovering fishing nets. And thanks to our partners, these nets become new products: carpet, socks, swimwear, or even car mats.
The ghost nets are then transported to Aquafil's warehouse and processing plant in Slovenia, where they are regenerated along with other nylon waste, into ECONYL® yarn. ECONYL® is used for sustainable products like the floor mats available in the Hyundai IONIQ 5, swimwear, and carpeting.
There, Bertrand Piccard – explorer, environmental activist, as well as Hyundai Motor Europe brand ambassador – discovers the role this discarded nylon plays in the circular economy. He talks to Denis Jahić, General Manager of AquafilSLO, who guides him through the four-step ECONYL® Regeneration System and explains the sustainable material's features and applications. Piccard also meets with Yasin Savci, CMF Senior Designer at Hyundai Motor Europe Technical Center. Savci shares how more recyclable materials and eco-friendly manufacturing strategies are making their way into automotive design.
When you looked before, sustainability was just an add-on. And right now, we put it into the centre of our research and development. It is defining the way we are working more and more. With each car release, we increase the amount of recyclable and sustainable contents in our cars.
The ECONYL® nylon is then processed into yarn and polymers for a range of industries, including automotive applications.
Later, Hyundai Motorsport ETCR driver Norbert Michelisz travels to Germany to show viewers Hyundai Motorsport's vision of sustainability. He talks to Sebastian Bekmann, Advanced Exterior Designer at Hyundai Motor Europe Technical Center, about extensively testing roadgoing cars at the Nürburgring, as well as designing the Hyundai IONIQ 6. The Electrified Streamliner features a sleek, aerodynamic form and sustainable interior touchpoints – including, like IONIQ 5, floor mats made with ECONYL® nylon.
We follow our vision 'Progress for Humanity' to become a more sustainable provider for mobility. We follow this every step of the process. In [IONIQ 6], we have floor mats that are made from ECONYL® yarn which are entirely produced from waste. We think of how we can source sustainable materials.
Michelisz also talks to Stefan Ph. Henrich, Director of Marketing and PR at Hyundai Motorsport GmbH. Henrich says that the future of his industry is electrified motorsport.
Hyundai's commitment to sustainability has sparked Hyundai Motorsport's plans to electrify high-performance race cars. The company is already far along in its development of battery electric and hydrogen fuel cell electric models, and its high-performance N sub-brand recently revealed its electrified rolling lab, RN22e. This ambition to become a leader in zero-emissions technologies will drive Hyundai to continue to innovate with a focus on the future.
Like every car company, we are looking into achieving a cleaner footprint, and motorsport has to do its part as well. In the future, performance cars will gradually be electrified. I mean, one part is the cars themselves, and the next step is the environment, like how to charge the cars, for example with hydrogen chargers. This could work to make motorsport relevant in the future.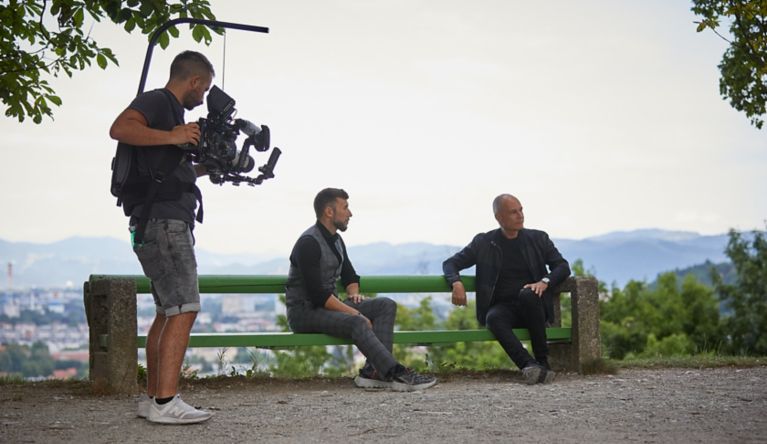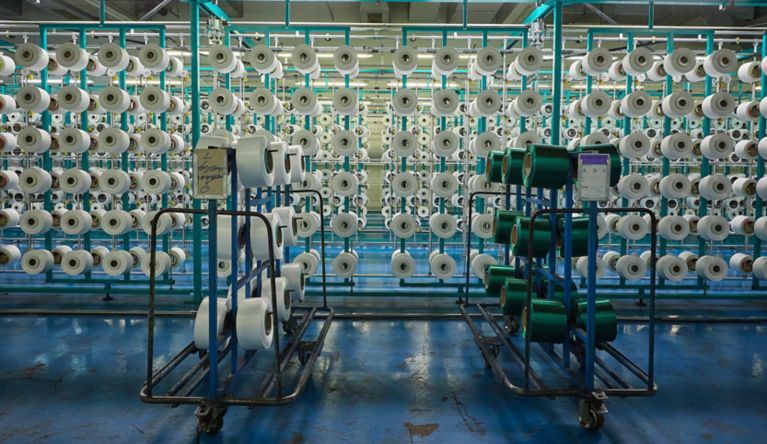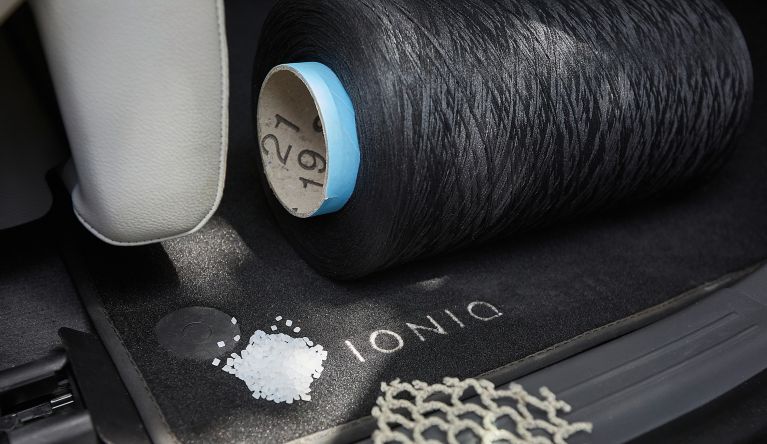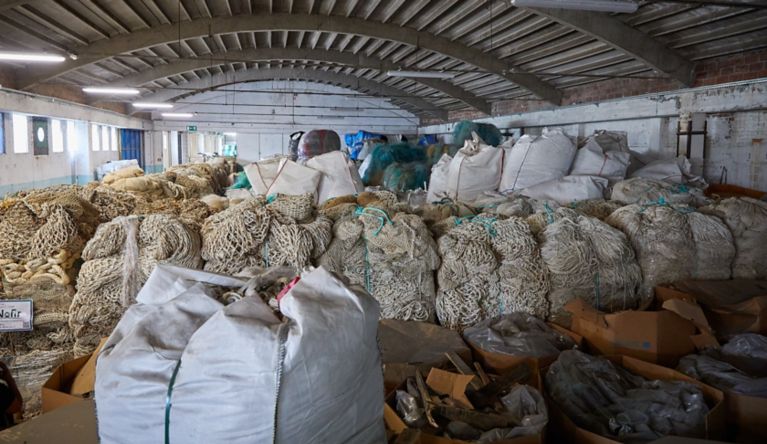 Going Circular was produced by WBD and directed by Xaver-Maria Zirngibl. The full 17-minute-long documentary is now available to stream on WBD's digital channels. Discover more about Hyundai's journey toward a more sustainable future.
Disclaimer: CO2 and emissions data
Electricity consumption combined for the Hyundai IONIQ 5 58 kWh with 2WD in kWh/100 km: 16.7; CO2 emissions combined in g/km: 0 (WLTP)
Electricity consumption combined for the Hyundai IONIQ 5 58 kWh with 4WD in kWh/100 km: 18.1; CO2 emissions combined in g/km: 0 (WLTP)
Electricity consumption combined for the Hyundai IONIQ 5 77.4 kWh (19" alloy rims) with 2WD in kWh/100 km: 17.0; CO2 emissions combined in g/km: 0 (WLTP)
Electricity consumption combined for the Hyundai IONIQ 5 77.4 kWh (20" alloy rims) with 2WD in kWh/100 km: 18.0; CO2 emissions combined in g/km: 0 (WLTP)
Electricity consumption combined for the Hyundai IONIQ 5 77.4 kWh (19" alloy rims) with 4WD in kWh/100 km: 17.9; CO2 emissions combined in g/km: 0 (WLTP)
Electricity consumption combined for the Hyundai IONIQ 5 77.4 kWh (20" alloy rims) with 4WD in kWh/100 km: 19.1; CO2 emissions combined in g/km: 0 (WLTP)
Electricity consumption combined for the Hyundai IONIQ 6 53 kWh with 2WD in kWh/100 km: 13.9; CO2 emissions combined in g/km: 0 (WLTP)
Electricity consumption combined for the Hyundai IONIQ 6 77.4 kWh (18" alloy rims) with 2WD in kWh/100 km: 14.3; CO2 emissions combined in g/km: 0 (WLTP)
Electricity consumption combined for the Hyundai IONIQ 6 77.4 kWh (20" alloy rims) with 2WD in kWh/100 km: 16.0; CO2 emissions combined in g/km: 0 (WLTP)
Electricity consumption combined for the Hyundai IONIQ 6 77.4 kWh (18" alloy rims) with 4WD in kWh/100 km: 15.1; CO2 emissions combined in g/km: 0 (WLTP)
Electricity consumption combined for the Hyundai IONIQ 6 77.4 kWh (20" alloy rims) with 4WD in kWh/100 km: 16.9; CO2 emissions combined in g/km: 0 (WLTP)