Germany's leading tech influencer drives the NEXO to give his personal perspective on the zero-emission, fuel-cell experience.
In Hyundai's H2U "Explorer Series," tech influencer Alexander Böhm, known across Germany as AlexiBexi, broadcasts a day in the life of hydrogen mobility, testing the ride, range, and refueling of the NEXO while reflecting on the wider possibilities of fuel-cell technology.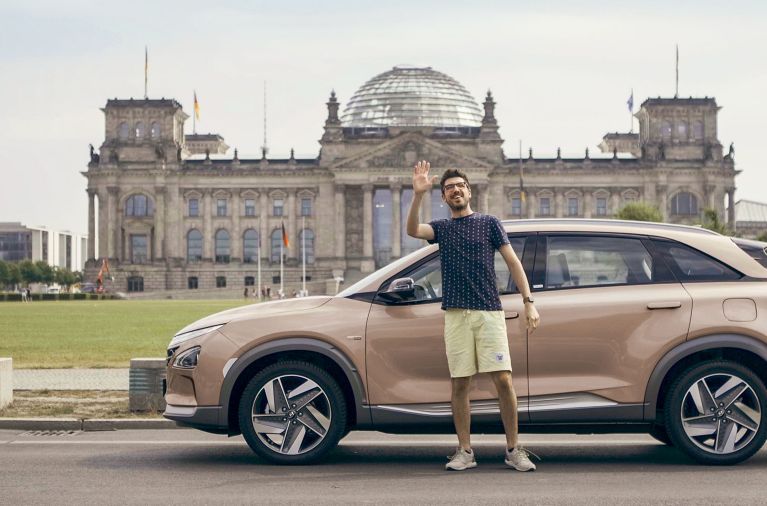 As an integral part of Hyundai's company vision – Progress for Humanity – H2U is raising public awareness of Hyundai's leadership in hydrogen FC tech and its vital role in the larger ecosystem of sustainable mobility, infrastructures and lifestyles. H2U enlists a team of partners to tell the full hydrogen story; among them is AlexiBexi and his Explorer Series.
In the past I've talked a lot about battery-electric mobility. Now it's time to tell the story of fuel-cell electric mobility – a zero-emission tech that can impact not just how we drive, but also our quality of life.
In 2 episodes, AlexiBexi puts the future of sustainable mobility to the test, driving the NEXO and exploring what it means to personally partake in a mode of individual mobility that goes beyond eco-friendly and into a new realm of becoming "eco-positive." The NEXO is quiet, easy to fuel, offers longer range, and emits only water vapor while actually filtering pollutants from the surrounding air.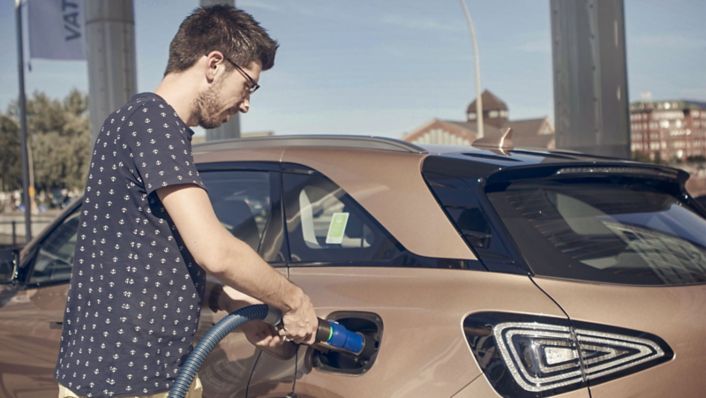 Representing a significant shift in clean technology for mobility, mass transport, and smart-city planning, Hyundai's fuel cells also offer "progress without sacrifice" for the modern, sustainably-minded consumer. At a time when people around the world are wondering what's the next big thing in the field of sustainability, the fuel cell powertrain inside the NEXO provides an intriguing glimpse of how Hyundai is helping build a zero-emission Hydrogen Society.
Check out the H2U program to discover more about AlexiBexi's journey and Hyundai's commitment to Progress for Humanity.