The All-New Kona Electric is the world's first fully-electric subcompact SUV. It combines the two fastest-growing automotive industry trends: electric mobility with the progressive styling of an SUV body type.
Hyundai Motor recently launched the All-New Hyundai Kona Electric. In the following videos, we receive some exclusive insights about the model from Andreas-Christoph Hofmann and Thomas A. Schmid.
The All-New Kona Electric carries the same expressive design of the regular Kona, while reflecting the individual lifestyle of modern customers who benefit from a car that is fun-to-drive while retaining the low-environmental impact of a fully-electric car. The key design differentiator is the closed grille which gives a clean and stylish appearance, while also enhancing aerodynamics.


"Driving Kona Electric means to pursue a sustainable way of driving"

Andreas-Christoph Hofmann is Vice President of Marketing & Product at Hyundai Motor Europe. In the following video, he discusses how the All-New Kona Electric fits into the brand's eco strategy.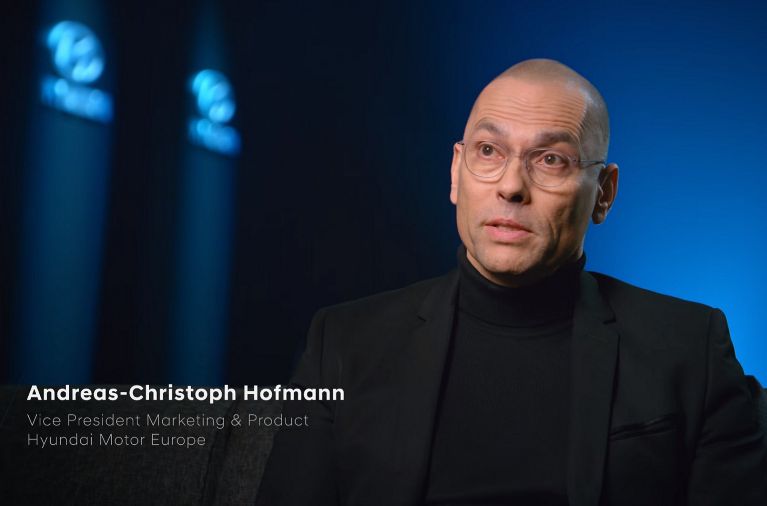 In the video, Hofmann reflects on how the All-New Kona Electric plays a key part in Hyundai Motor's commitment to future mobility, without compromising on style.
He drivers of Kona Electric benefit from cutting-edge and sustainable technology coupled with modern design and style. With Kona Electric we clearly underline our willingness and capability to play a vital role in the eco-friendly mobility of the future, and it reflects that our company belongs to the top tier brands in future mobility.
"Customers who drive this car can configure it to match with their personal lifestyle," says Hofmann. He says they won't have to face compromises on roominess or style. Thanks to the option of two battery packs, they can choose a driving range that suits them best.
"We believe the future will be electric and fuel cell driven. And the future is now."

Thomas A. Schmid is Senior Vice President & COO at Hyundai Motor Europe. In this video, he explains what is special about the All-New Kona Electric, and discusses Hyundai Motor's wider eco strategy.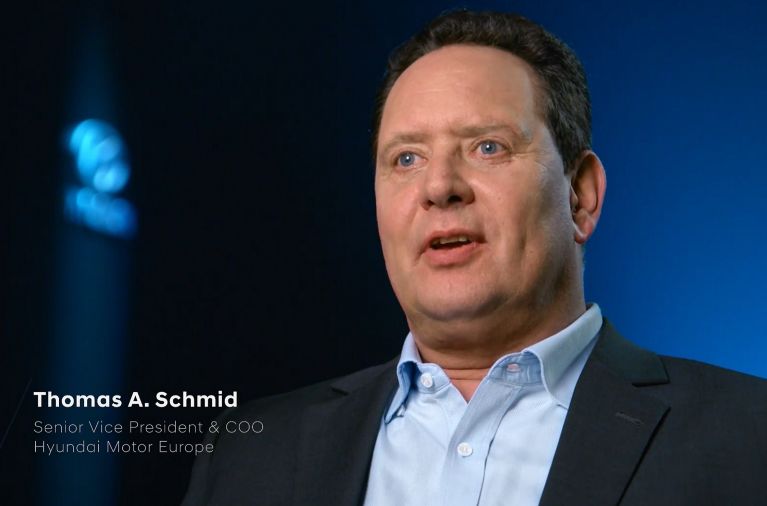 The All-New Kona Electric is an important part of Hyundai Motor's eco strategy, expanding our overall offer of eco cars. With the Kona Electric, we are merging the two hottest trends of the car industry: a stylish B-SUV with a full electric powertrain. We are the first to enter the European market with this combination.
Schmid describes Hyundai Motor as "the first mover in future mobility", offering the broadest range of powertrains in the industry: hybrid, plug-in hybrid, full electric and fuel cell electric vehicles.
Hyundai Motor's commitment to clean mobility means that by 2025, the manufacturer will launch 18 new eco-friendly cars.