New Hyundai i10 beats Renault Twingo and Volkswagen Up in German Auto Bild comparison test
i10 top of the pack in the categories connectivity, driving dynamics, comfort and costs
State-of-the-art infotainment system sets benchmarks for connectivity
The freshly redesigned New Hyundai i10 won over the testers on its first go at Germany's best-selling automotive magazine, Auto Bild, in issue 5/2017.
The city car, which recently became available in dealerships, beat established competitors such as the Renault Twingo and the Volkswagen Up. The New Hyundai i10 came in first place in four categories – connected car, driving dynamics, comfort and costs – and showed no signs of shortcomings, helping it emerge victorious from the head-to-head test. Auto Bild had a clear opinion: "The redesigned Hyundai drove to victory thanks to its extensive range of features, substantially upgraded multimedia system and five-year warranty."
Auto Bild confirms the confidence we have in the New Hyundai i10. It showcases great build quality and our passion for detail. The excellent total package with a convincing cost-benefit ratio has already made the former i10 one of the best-selling cars in its class across Europe – a success story that the New i10 is set to carry on.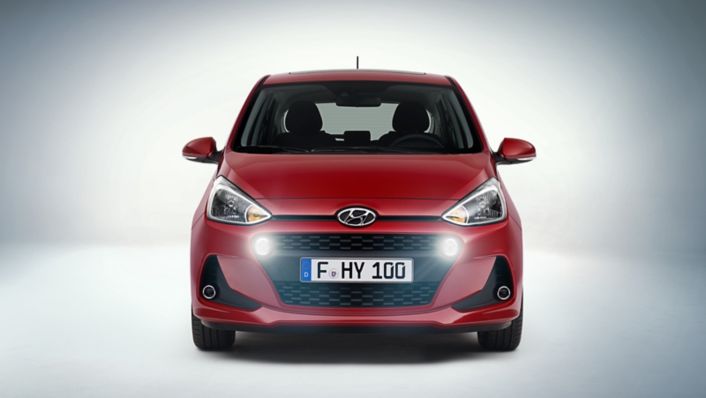 The infotainment system featuring a DAB radio uses the latest navigation generation also found in the latest i30, i40 and IONIQ models. Apple CarPlay and Android Auto guarantee seamless integration, safe operation and mirrored functionality of mobile devices based on iOS or the Android operating system.
Auto Bild's testers were also wowed by the car's comfort. They wrote: "This is one luxurious city car! The Hyundai i10 even features a heated steering wheel." Automatic climate control, heated seats, a smart key system, glass sunroof, alloy rims and a comprehensive safety package with lane keeping assist, front collision warning and rear park assist systems are also available for the New i10.
The New Hyundai i10 has been refined in 2016, featuring a new emotional design – including the characteristic cascading grille. State-of-the-art active safety features and the most comprehensive connectivity package in its class round off the i10's offer. Just like all other Hyundai vehicles, the New i10 comes with Hyundai's industry-leading five-year unlimited-mileage warranty.
Consumption Data*
Gasoline Engines

1.0 MPI (66 PS): Fuel consumption combined: 5.8 - 4.0 l/100 km; urban: 7.3 – 4.9 l/100 km; extra-urban: 4.8 – 3.5 l/100 km; CO2 emissions combined: 134 - 93 g/km
1.25 MPI (87 PS): Fuel consumption combined: 5.9 – 4.9 l/100 km; urban: 7.4 – 6.5 l/100 km; extra-urban: 5.0 – 4.1 l/100 km; CO2 emissions combined: 139 - 114 g/km
1.0 LPG (67 PS): Fuel consumption combined: 6.5 – 5.1 l/100 km; urban: 8.3 – 6.5 l/100 km; extra-urban: 5.4 – 4.2 l/100 km; CO2 emissions combined: 116 - 104 g/km
*Depending on trim and tire specifications.