New Hyundai i40 among first cars in Europe to be fitted with Android Auto
Wide range of advanced connectivity features on display including: Android Auto; TomTom LIVE services; wearable and gesture controls
Vision G interior concept gives a glimpse ahead to future cockpits
Hyundai Motor is showcasing a wide range of innovative connectivity features at the Frankfurt Motor Show 2015.
While features like TomTom LIVE services and Android Auto will be available to order in 2015, Hyundai also gives a glimpse into the future of connectivity and control concepts with its Vision G coupe concept and wearable and gesture control exhibits.


New Hyundai i40 one of the first cars in Europe to get Android Auto
Hyundai Motor was the first car manufacturer worldwide to introduce Android Auto technology in one of its cars. From May 2015 the Hyundai Sonata was available in the US with this intuitive smartphone mirroring software. Only a few months later, Hyundai will be one of the first manufacturers to bring this technology to the European market as Android Auto will soon be available to order on the New i40, with first deliveries expected in early January 2016.

Android Auto enables users of smartphones with Android technology to connect their devices to the screen of Hyundai's infotainment unit, to access third party apps focused primarily on music streaming, communication and radio services. Android Auto makes use of smartphone capabilities to give Hyundai drivers new ways to stay connected, while remaining focused on the road.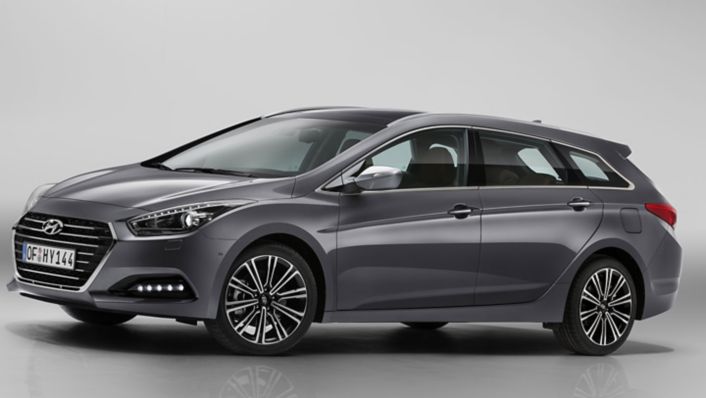 The smart, intuitive design of Android Auto integrates seamlessly with the New i40's latest infotainment systems - available with a 7-inch TFT colour touchscreen with a new 3D display mode.

Hyundai Motor to feature displays of Android Auto, TomTom LIVE services and a connectivity cockpit concept
As well as leading the connectivity charge with Android Auto integrated into the New i40, the ever-popular TomTom LIVE services will continue to feature in Hyundai cars. TomTom LIVE services provide drivers with the most up-to-date traffic information, as well as useful data regarding weather trends and nearby points of interest. Hyundai's TomTom LIVE offering comes with the longest complimentary subscription in the industry of seven years, representing a significant saving for customers of around €50 per year. Visitors to the Frankfurt Motor Show can experience both technologies at the Hyundai booth in a dedicated demonstration area.

Vision G coupe concept presented with smart control connectivity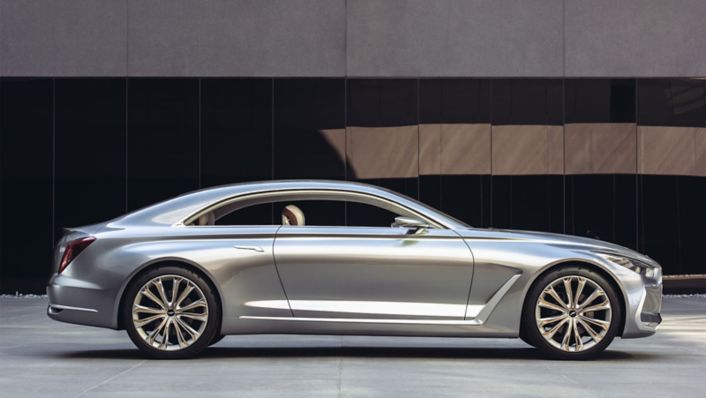 Hyundai Motor displays the future of connectivity and control with its Vision G coupe concept at the Frankfurt Motor Show. As the inspiration for a family of future premium products, the concept is purposefully understated with a balance of elegant design and performance.

The car is equipped with the latest haptic interface technology to provide maximum comfort and enjoyment for drivers. Most notably, the central control panel Remote Wheel utilises touch and gesture interaction to minimise driver distraction, with an ergonomically designed touchpad installed in the console, making interaction as easy as the wave of a hand.
The wide screen display offers further advanced connectivity with simple intuitive control. Contents on the display are freely interchangeable between cluster and centre fascia to clearly implement all of Hyundai Motor's latest intelligent safety functions, such as the Autonomous Driving System, to maintain driver focus.

Wearable and gesture control concepts to showcase future of connectivity
Hyundai Motor is always exploring ways to improve vehicle ownership for its customers, so its future connectivity vision is key. The connectivity cockpit concept, also on display at Frankfurt Motor Show 2015, demonstrates a collection of new hardware – such as wearable devices, car-generated data, rear-seat child care and 3D gesture controls.

These innovative assets offer an insight to Hyundai's new ways of thinking to provide customers with value beyond expectations, setting out ways they could control and interact with vehicles in the future. Wearable devices monitoring drivers' alertness and tablet-based 'co-pilot/navigator' features focus on safety, with the latter allowing a passenger to take control of vehicle infotainment and comfort features, while the driver's eyes remain on the road.