New website makes buying a brand-new Hyundai simple, quick and transparent
This is the first time a car manufacturer has offered its customers nationwide the opportunity to buy a car completely online
Click To Buy (www.hyundai.co.uk/clicktobuy) launches on January 6th and features a customer-friendly, no-haggle, fixed-price experience
Buying a new Hyundai will soon become no more than a few clicks away thanks to 'Click To Buy', the company's brand-new website which allows customers to purchase a new Hyundai over the internet.
Launching on January 6th, Click To Buy (www.hyundai.co.uk/clicktobuy) will make the process of buying a new car simple and transparent, with a user-friendly, no-haggle shopping experience.
All of the Hyundai models available on Click To Buy will feature competitive fixed pricing, completely removing the requirement to haggle to get a better deal on a new car.
The buying process could not be simpler. Click To Buy allows customers to get a trade-in price for their old car, configure their new car, arrange finance and pay a deposit all from their laptop, smart phone, tablet or home computer. The purchase is then completed online, with an appointment made for the customer to take in their trade-in to their dealer, sign any legal documents and pick up their new Hyundai all at the same time.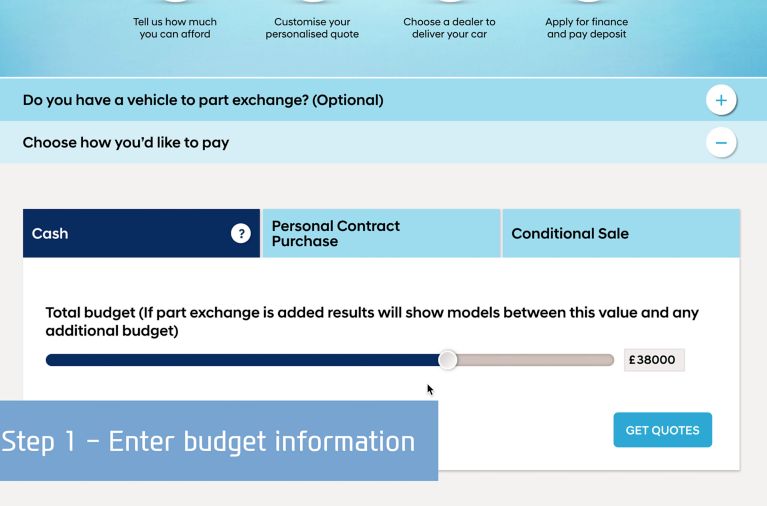 In a further win for customers, those purchasing through Click To Buy can choose to collect their new car in the evening and at weekends from participating dealerships, for added flexibility.
For those buying with cash, it is possible to buy a new Hyundai in less than five minutes – and even have it delivered direct to their door at a cost, with collection of a trade-in at the same time without even visiting a dealer. Home delivery is also available to any customers buying through finance, although any finance paperwork will need to be signed on a dealership premises.
Click To Buy is a natural next step for Hyundai, following on from the opening of its very successful digital outlets operated by Rockar and Click2Drive. The first has been launched in the UK in 2014 and has already proven to be a strong pillar for Hyundai's digital retail strategy in partnership with Rockar. Hyundai launched its first own digital retail platform in Spain named Click2Drive in June 2016. The online platform is supported by the physical store in the Gran Plaza 2 shopping centre in Majadahonda, close to Madrid.
Click To Buy is nationwide and allows Hyundai's customers to order a car completely online with access to the entire UK dealer network. From its launch early in 2017, Click To Buy will feature the i10, i20, i30, Tucson and Santa Fe, all available at competitive fixed prices. More models from the Hyundai range will be added in 2017, alongside even greater functionality for customers. 
Click To Buy is our next step on the road of our digital retail strategy. Already Hyundai Click2Drive and the cooperation with Rockar have proven to be a success. Both concepts show that we are listening to the customers' needs in the age of digitalisation.