From food we eat, to packaging we use and the cars we drive, people are more environmentally-conscious than ever. With no harmful emissions, Fuel Cell vehicles are attractive to today's eco-warriors.
While the need for governments and businesses to come together to tackle threats to the environment is critical, we're seeing a big emphasis on what we as individuals can do to change our behaviours.
Decreasing our use of single-use plastic, increasing our rubbish recycling, and looking for alternative ways to pack our groceries are all topical discussions about how we can change our every-day routines.
Of course, it makes perfect sense that we would apply the same consideration to the cars we drive. After all, whether it's the daily commute to work, the school run, or the weekend escape, most of us are sat behind the wheel almost every day.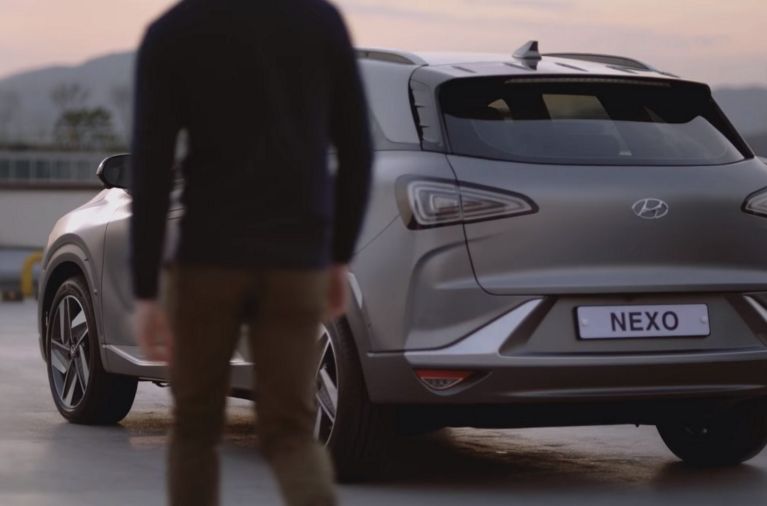 Hydrogen is a clean fuel with huge potential

Air pollution is harmful to both human health and the environment. According to Eurostat, the road transport industry has seen a big reduction in air pollutants over the last 25 years, thanks to EU-wide legislation. Emissions of nitrous oxides (NOx) more than halved with the biggest decrease coming in the transport sector.
The European Commission has identified hydrogen as a clean fuel with huge potential which can "enhance energy security, reduce oil dependency, greenhouse gas emissions and air pollution." The commission has also stated that fuel cell technology could be a key factor to improve energy efficiency in transport and contribute strongly to mitigating climate change.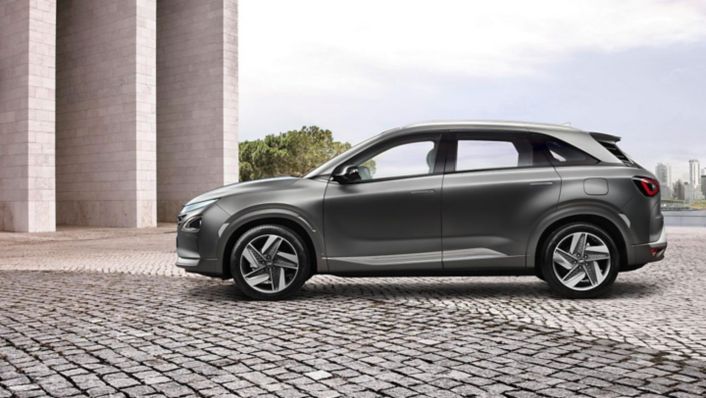 Europe still has a way to go to provide the necessary fuelling infrastructure but companies like Hyundai are partnering with the European Commission, through initiatives such as the HyFIVE project which is attempting to address the stalemate between car producers' reluctance to produce models without the necessary refuelling infrastructure.
Hyundai is at the forefront of hydrogen fuel cell technology
Hyundai Motor has been at the forefront of developing hydrogen fuel cell technology. The All-New NEXO is the latest model, dubbed the manufacturer's technological flagship, and is Hyundai Motor's next generation Fuel Cell vehicle.
The All-New NEXO is spearheading Hyundai Motor's plans to accelerate development of low to zero emission vehicles. The company's goal is to introduce 18 eco-friendly models to global markets by 2025. In March of this year, public sales began in the company's home country of Korea with strong public interest following a period of pre-orders.
In Europe especially, Hyundai Motor has been leading the charge for hydrogen Fuel Cell technology. The All-New NEXO is the latest in the list of vehicles employing the technology, with record-breaking feats along the way.
Hyundai developed the world's first mass-produced Fuel Cell vehicle
Hyundai's ix35 Fuel Cell is the world's first mass-produced and publicly available vehicle of this kind. Previously, the car set a new 
speed record of 170 km/h on public roads
 in Europe while also achieving the record for the longest road trip for a fuel cell vehicle across Europe, covering 2,500 km.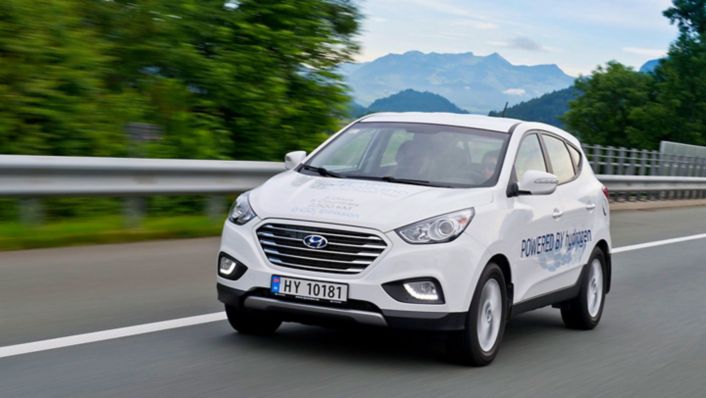 There are currently almost 500 ix35 Fuel Cell vehicles on European roads in 13 countries while Hyundai is the first manufacturer to have a public refuelling point at its European headquarters in Offenbach, Germany,
Now, the All-New NEXO Fuel Cell Electric Vehicle is a culmination of Hyundai's cutting-edge technologies. The All-New NEXO boasts a number of improvements compared to Hyundai's previous Fuel Cell System architecture. Its fuel cell stack and battery have more net power, its powertrain is lighter and has improved packaging and there are improvements to the hydrogen storage tanks.
The Hydrogen Council
In addition, Hyundai Motor is also part of the 'Hydrogen Council,' a collection of thirteen leading energy, transport, and industry companies. Making hydrogen a key pillar of future fuel plans is seen as vital for transitioning the modern world to low-carbon energy use.
According to 
a new study
 by the Council, if deployed on a large scale, "hydrogen could account for almost one-fifth of total final energy consumed by 2050." Using Hydrogen could contribute to 20% of CO2 emissions reduction targets.
The All-New NEXO represents the next step for Hyundai Motor towards its ultimate ambition of a green transportation future by creating a cleaner environment through eco-friendly vehicles.