Hyundai Motor becomes a presenting sponsor for exhibitions co-organized by the partnership among Yuz Museum Shanghai, LACMA and Qatar Museum
The partnership continues Hyundai Motor's global commitment to offering extraordinary experiences worldwide
Hyundai Motor Company announces today an extension of its global contribution for art and culture scenes to China at Yuz Museum Shanghai.
Hyundai Motor takes on the role of a presenting sponsor for exhibitions and public programs co-organized by Yuz Museum Shanghai (YUZ) and Los Angeles County Museum of Art (LACMA). 
Under the umbrella of The Hyundai Project, the dynamic partnership between Hyundai Motor and LACMA continues its internationally expansive evolution. Hyundai Motor's commitment at Yuz Museum Shanghai will include support for exhibition and introduction of a new series of public and educational programs, to provide extraordinary experiences for global audiences in China.
Hyundai Motor's commitment to the arts extends around the world from Europe to North America and across Asia,. Having witnessed the evolution and growing appreciation of arts and culture in Shanghai in recent years, we will now support and celebrate this through our partnership with LACMA at Yuz Museum Shanghai.
"In Production: Art and the Studio System", the inaugural exhibition of this partnership, opens to the public from November 7, 2019 to February 16, 2020 at Yuz Museum Shanghai, China. This initial exhibition emphasizes the overlapping histories of visual art and film, with an exclusive focus on how the studio, both in visual arts and in cinematic production, has radically shifted in the last 20 years. The exhibition highlights the exceptional gifts and acquisitions related to film and video that have been secured in LACMA's permanent collection in recent years.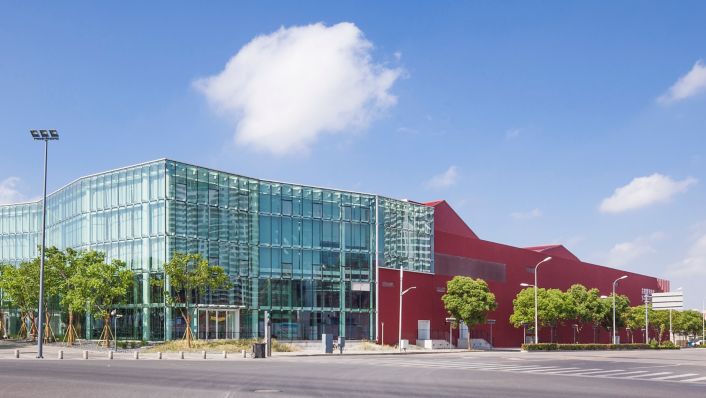 Hyundai Motor Company has emerged in the last decade as one of the most significant art sponsors globally—from Europe to the U.S. to Asia. We're deeply appreciative that LACMA has benefited from their partnership through numerous exhibitions in Los Angeles, as well as the museum's Art+Technology project. Hyundai Motor is focused on the future, and we're so pleased that they are extending their support to our forward-looking collaboration with Yuz Museum Shanghai.
Following "In Production", Hyundai Motor's support of the exhibition schedule continues with two further shows to be presented at Yuz Museum Shanghai in 2020, including "The Abode of Illusions: The Garden of Zhang Daqian" (March–May 2020) and "This Is Not a Selfie: Photographic Self-Portraits from the Audrey and Sydney Irmas Collection" (May–August 2020).
Further plans for exhibitions and curatorial projects are currently under discussion.
Hyundai Motor has been supporting art initiatives driven by long-term partnerships with global museums―the National Museum of Modern and Contemporary Art, Korea (MMCA), Tate and the Los Angeles County Museum of Art (LACMA) since 2013. The aim is to support the development of the global art scene and contribute to the establishment of a sustainable art environment, delivering inspiration and unique experiences to the world.
The newly established Hyundai Tate Research Centre: Transnational will aim to encourage innovative ways of thinking about art and global art histories. With global media group Bloomberg, Hyundai connects international audiences with artists exploring the convergence of art and technology. Also, Hyundai has been a major sponsor for the Korean Pavilion at the Venice Biennale 2015, 2017, 2019 and the 20th and 21st Biennale of Sydney.