Raf Van Nuffel is Head of Product Marketing and Pricing at Hyundai Motor Europe, and has seen a significant ramp up of product launches since joining in 2010.
Here, he shares his experiences of working for the company and the outlook for product marketing at Hyundai Motor Europe in the next few years.

Why did you decide to take up a career at Hyundai Motor Europe?

Having worked previously in the automotive industry, I considered that Hyundai Motor was and still is one of the most interesting car manufacturers with incredible ambition. Following significant growth in recent years, we still have huge potential to strengthen our position in Europe. As well as this, the strong European presence of Hyundai, with R&D, design, production and test facilities across Europe was an important factor for me. This illustrates that the company is dedicated to being successful here, introducing cars and technologies that fit European expectations

What makes Product Marketing an interesting area to work in for you?

As a car enthusiast, I would follow the latest industry product developments out of personal interest anyway, which makes Product Marketing the most rewarding department to work in for me.
From a strategic point of view, it is crucial to have the right product and pricing structures in place, in order to be successful in the automotive industry. Once this product power is established, it provides a foundation to build a stronger marketing strategy and after-sales network around it.

What has been your biggest challenge since you began working for Hyundai Motor Europe?

When I joined Hyundai Motor Europe as Pricing Manager in 2010, it was difficult to understand what had happened in the company in the past and to get some transparency about the present. Only with this insight it is possible to decide on a direction for the future.
Apart from that, we face the ongoing challenge to keep our prices at a competitive level - something all carmakers are facing - as cars get more complex to develop and build, and as more equipment is standardised to meet stricter regulations.

Which product has been your favourite to work on?

It is difficult to say which has been my favourite, because I have worked on so many model launches since I joined Hyundai Motor Europe seven years ago. They each require a slightly different approach to become a success. If I had to choose one, I would say the IONIQ, because it was completely new for us to launch a model with a Hybrid, Plug-in Hybrid and Electric powertrain in such a short period of time. This also meant we faced many challenges in the launch process, but in the end we managed to make it one of our most successful launches, which is very rewarding for all the team members involved in the project.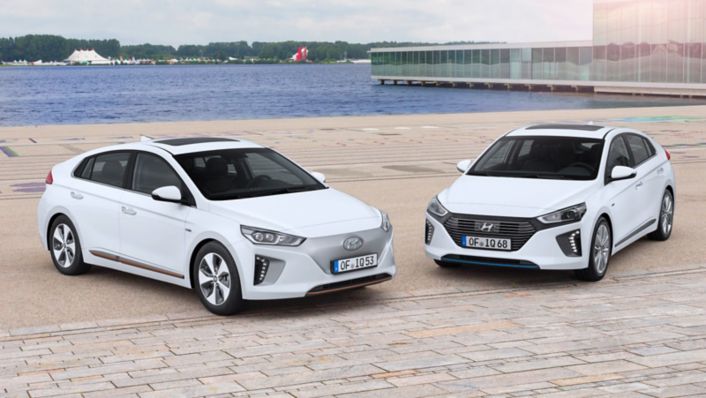 Hyundai Motor plans to launch 30 new models and derivatives in Europe by 2021. How is this ambitious target reflected in the everyday working life of the company?

Today, the car industry is more competitive than ever before and it will go through a complete transformation in the years ahead of us. In order to maintain our competitiveness in this environment, we have to be ambitious regarding our future product portfolio. Together with our colleagues in Advanced Product Planning, we are already preparing for all these model introductions several years ahead of the actual market launch. Therefore, we are on a very busy but interesting schedule and it is just a matter of time until the Advanced Product Planning, Product Marketing and Pricing teams are further strengthened to ensure each project is successfully completed.

How do customers in the European market differ from others around the world? What do Europeans expect from their cars and how does Hyundai ensure they meet these expectations?

The European market consists of many different countries and is therefore very diverse. This diversity is probably the main difference compared to other important regions for Hyundai like the US or China, which are more homogeneous markets. In practice, this means that Europe has a very wide range of models, body types, powertrains and trims is required in order for Hyundai to be competitive and to meet the needs of customers across the continent.
All our products are developed with our three product pillars in mind. The most important pillar is design: studies show that it's the number one reason customers choose Hyundai cars. Secondly, connectivity and digitalisation are key factors in the product development stage. The All-New Hyundai KONA, for instance, offers new technology such as Head-up Display, Wireless Charging and Display Audio with Apple Carplay and Android Auto connectivity. Last but not least, accessibility is a cross-carline priority, meaning we want to offer more for less, illustrated by our industry-leading standard 5 Year Unlimited Mileage Warranty.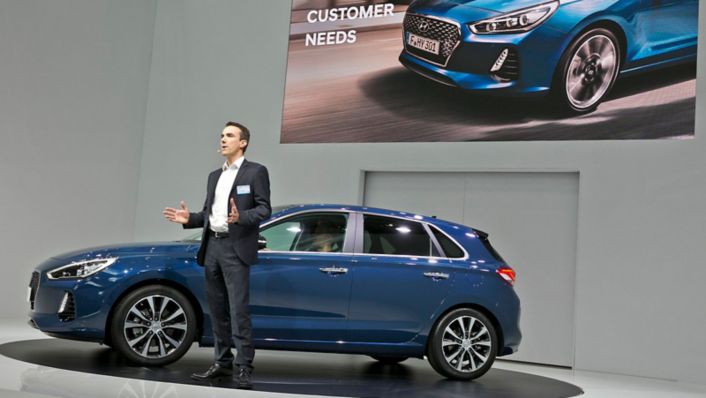 You are originally from Belgium. What made Germany, and especially the Frankfurt region, an interesting place to work at for you?

Hyundai Motor Europe gave me the opportunity to build the pricing department from almost a blank sheet of paper. This appealed to me greatly, so I decided to take the chance to come here in 2010. The fact that the company happened to be in Germany added some extra excitement for me and my family, too. I remember that I agreed with my wife that the family would move to Frankfurt after my trial period, but in the end they moved after just three months because I was already convinced about living and working in Germany. However, just as we were reunited here, I started a two-month exchange program in Seoul, so we were separated again for a little while!
After this was completed, we got to enjoy the beauty of Germany and the chance to discover new places. Each weekend would pass and feel like a mini holiday. The fact that my youngest daughter was born in Frankfurt also gives us an everlasting memory of our good times here.

What job opportunities are available in the Hyundai Motor Europe Product Marketing and Pricing team?

As I mentioned before, we have a significant product portfolio expansion in coming years, so this, combined with the increased product complexity, means we will be looking to add to the team's headcount. To manage the workload, we will need additional product and pricing experts in order to ensure each model launch is properly prepared and coordinated with all related stakeholders. Personally, I look forward to strengthening our young, international team, because new people bring in fresh ideas and that helps to keep me motivated.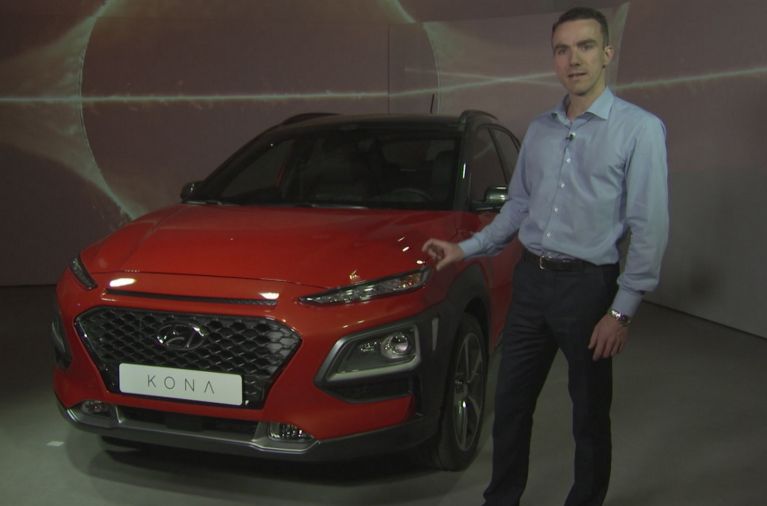 You're interested in working with Hyundai. Here's what you can do now.
Working with Hyundai Motor, you will be flexible and have the ability to adapt quickly to changes, as well as being digitally-savvy. The rise of autonomous driving technology will revolutionise the automotive industry, and Hyundai expects to be at the forefront of advances in its development. If you are interested in working with Hyundai, you can find information about current vacancies and graduate schemes 
here
.