Equipped with big fold-out maps, setting out on a long car journey used to require the kind of planning required for an Arctic expedition. In recent years, GPS has revolutionised in-car navigation.
It's hard to believe now, but in-car GPS navigation has been around in cars for over 15 years, though it has only recently begun to feature in non-luxury vehicles. Before that, car owners would possess a series of maps, usually stored in the inside panel of their car door or the glove box. If they were travelling a long distance or to an unfamiliar destination, they would have to pull over to the side of the road and unfold them like a big Sunday newspaper to figure out where they had to go.
GPS became a common feature in cars in the 21st century and is now increasingly features in modern cars like the All-New Kona Electric, as seen in the video below: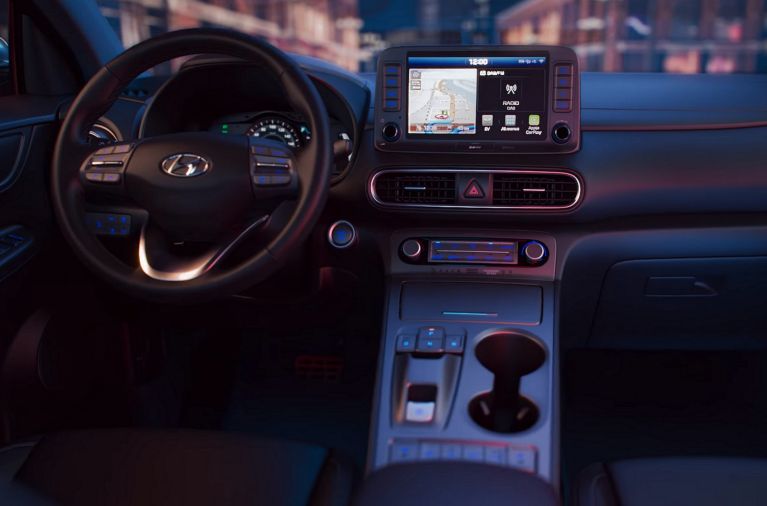 From early portable devices to built-in and voice-enabled GPS, we've charted the evolution of in-car navigation systems.
Early GPS

The satellite-based Global Positioning System (GPS) is owned by the United States government and operated by the United States Air Force, providing geolocation and time information to a GPS receiver anywhere on Earth. It was first developed by the U.S. Department of Defense in 1973 for use by the United States military, though an early satellite-based system called TRANSIT had been in use as early as 1960.
Publicly-available GPS devices have been around since the early 1980s, but it wasn't until 2000 that precision GPS navigation became open to the public. This opened the door for GPS-supported technology to go mainstream, and it now features in everything from our smartphones to our cars.
The road to in-car navigation

This was simplified with the advent of the internet, as drivers were able to download print-outs from online mapping portals, which offered street maps and driving directions. However, these were far from perfect, as early routing algorithms were imprecise, and drivers still had to pull over to the side of the road to read the next steps. If they took a wrong turn, they would end up as lost as they would've been without a map in the first place.
Standalone GPS devices and smartphones

Eventually, these gave way first to portable navigation systems from companies such as Garmin and TomTom. Early devices were limited and featured 2D map graphics with few other features. Later systems added 3D map views, as well as on-screen text and voices and offered real-time traffic and lifetime map upgrades.
However, as smartphones became popular with consumers by the mid-2000s, sales of portable GPS devices declined. Early smartphones featured GPS functionality with a Bluetooth-enabled GPS receiver, and eventually came integrated with full GPS, including voice-enabled navigation. Thanks to their wide array of apps, smartphones tended to offer more regular upgrades as well as up-to-date map data and a POI (point-of-interest) databases than standalone GPS devices.
In-car navigation goes mainstream

Over the past five years voice-enabled in-car GPS navigation has started to feature in new cars. Hyundai Motor drivers can receive voice recognition-supported GPS when using Apple CarPlay's Siri or Android Auto. These systems are more reliable, as they stay in the car and work as soon as the engine is switched on.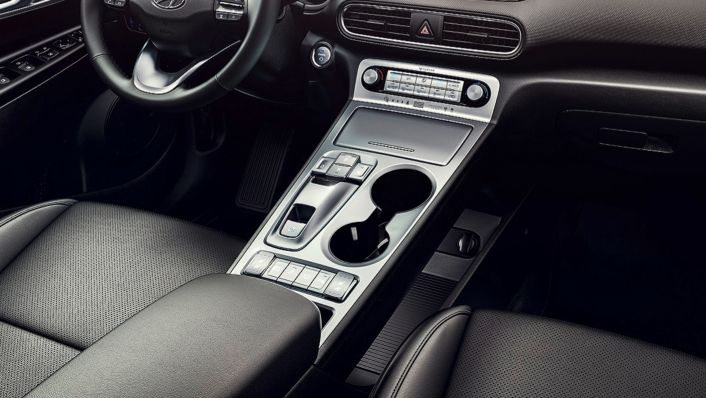 The All-New Kona Electric contains advanced connectivity and navigation features

The All-New Kona is equipped with the Display Audio system, which is available with Apple CarPlay, Android Auto and Bluetooth connectivity. This allows for seamless integration of the driver's smartphone, making operations more intuitive and safe while driving. Users can control their music, telephone or navigation functions on the seven-inch capacitive colour LCD touchscreen without taking their focus off the road ahead.
The optional eight-inch navigation system offers the same connectivity features, and also includes a free seven-year subscription to LIVE services, which offers updated information in real time about weather, traffic and speed cameras (where legally allowed), plus online searches for points of interest.
The navigation system also features 3D maps and Hyundai's unique Lifetime MapCare™* with free annual map and software updates included. Lifetime MapCare™* encompasses all of Europe, helping to make even long-distance, pan-European route planning free of worry with highly accurate map data. Updates can be carried out free of charge during the vehicle's annual maintenance at a Hyundai dealer, and transferred to a new owner when the car is sold.
*Lifetime MapCare™ is the commercial term for Hyundai's subscription to the MapCare™ programme, with which annual map updates are assured for eligible Hyundai vehicles for a minimum period of ten years after the model's end of production.