The number of useful Android Auto apps is increasing all the time. We've listed some of the must-haves to make sure you stay connected to the digital world, even behind the wheel.
Android Auto seamlessly links your smartphone directly to your car's infotainment system, allowing you to access calls, messages and a growing selection of apps including Skype, Spotify and TuneIn. Google has just announced the expansion of the operating system into 18 new countries taking the total number to 29, with Hyundai offering the system in more and more European territories.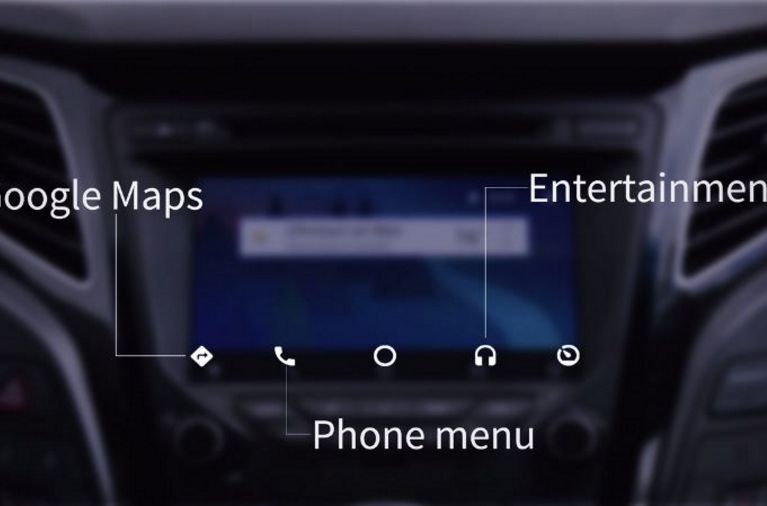 Android Auto apps by voice command

An Android Auto app can be accessed directly through your car's touchscreen or – even more conveniently – by voice commands. This allows you to safely concentrate on driving without distractions from your smartphone.
And while Google's search and text messaging features are supported - including Google Dialer for initiating calls - these are some of the essential apps you'll want to include in your Android Auto system.

Google Maps

If you've got an Android smartphone, you've probably got Google Maps. The Android Auto app is a staple addition to any mobile device and a perfect fit for vehicle-phone connectivity. Search a location, plan your route, hear voice-guided navigation, and receive real-time traffic conditions, all on your car's touchscreen. And if you exit Google Maps to check other apps, it will place a navigation card on the Android Auto touchscreen to keep an eye on turn-by-turn directions.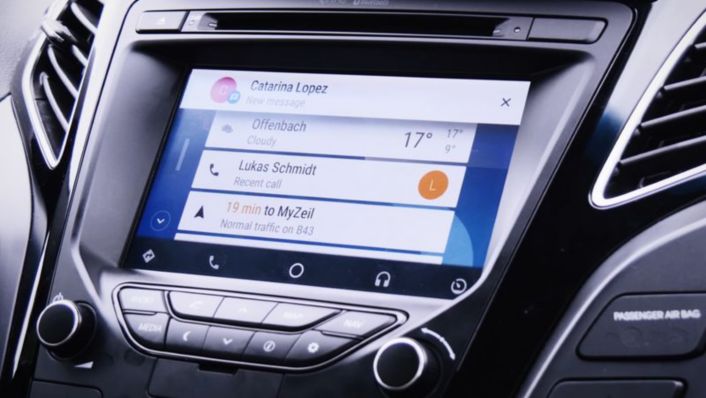 Skype

Access instant messages with Skype without the need to touch your phone. With voice activation technology, the Android Auto app can be triggered through spoken commands. You can either tap the microphone icon on the touchscreen or use the steering wheel controls where available.

WhatsApp

Along with Google's Messenger and Hangout apps, Android Auto also supports WhatsApp. To increase driver safety, you can't actually read your texts but with a simple tap the system will read the messages aloud to you. Similarly, the software can convert dictated replies into a regular text message for hands-free messaging. Other available similar apps include Telegram, and Kik.

Spotify

No road trip is worth taking without a driving play-list. The massively popular music streaming tool Spotify is included among available Android Auto apps. Create your own running order of songs or choose from existing ready-made lists. Other Android Auto music apps include Google Play Music, and Amazon Music.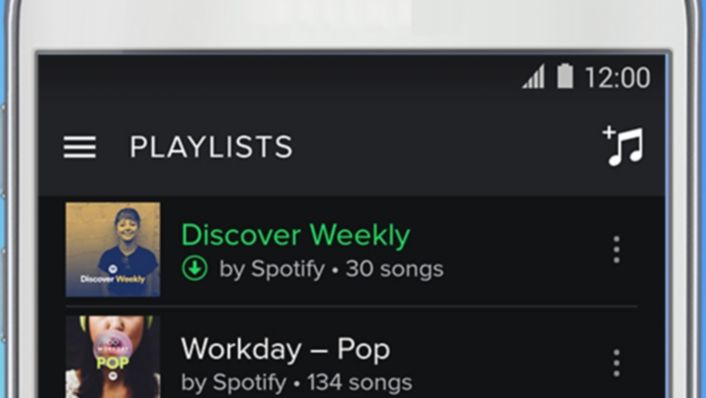 Stitcher Radio and Podcasts

We all need company on a long car journey and podcasts have long since been regarded as perfect co-pilots. Voted in the 25 top Android apps by TIME magazine and as an essential driving app by Wired.com, Stitcher gives you news, comedy, sports, talk radio shows and podcasts from sources like CNN, ESPN, France 24, and BBC. Need more? Pocket Casts is another Android Auto app earning plaudits as is JoyRide.

TuneIn

Internet radio shows no signs of disappearing and another addition to Android Auto apps TuneIn allows the driver to choose stations from all over the world. Have a favourite channel from home or fancy hearing news, music, or catch the football action from the world's biggest leagues such as the Premier League and Bundesliga? With this app you can enjoy live sports coverage, concerts and events. And it also includes podcasts.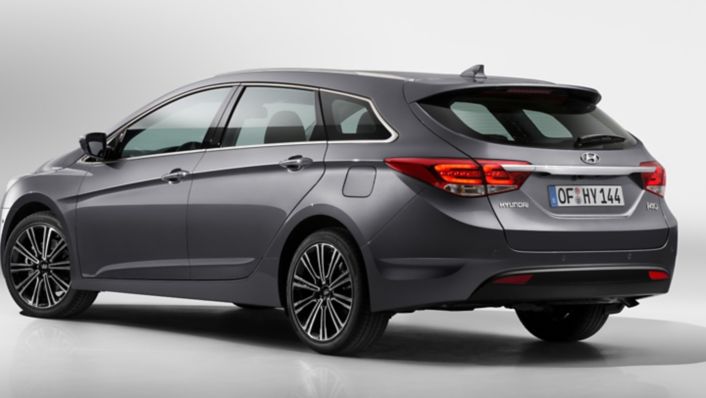 Safety behind the wheel

While we all want to stay connected, the last thing we need when driving is the constant distraction of phone notifications. In this regard, Android Auto further aids safety behind the wheel as the driver won't be distracted by alerts from phone apps such as Facebook, Instagram, and Snapchat. They won't show up on the system.
Hyundai Motor was the first automaker worldwide to introduce Android Auto and its i40 model is one of the first cars on European streets to officially support Google's smartphone connectivity system.