A combination of winter driving advice, active safety features and must-have accessories will keep you safe and sound and ensure your car is well protected from the elements.
From negotiating snow-covered mountain passes in the Alps, to withstanding strong winds on Atlantic coastal routes, winter driving in Europe is as varied as the beautiful landscapes. Driving in snow or ice, high winds, rain, fog, and low sunshine all present different challenges for both a car's mechanics and the driver themselves. Darker evenings and extreme weather conditions can combine to make our regular travel plans hazardous. 'Be prepared' is always good advice when the weather is expected to take a turn for the worse.
Extreme driving routes

Europe is home to some of the most extreme driving routes which become even more hazardous in poorer weather. Norway's Trollstigen road includes 11 hairpin turns in the mountains near the town of Andlasnes. The narrow roadways and potential rockfalls are already challenging and in winter, the road is closed completely.
Northern Italy's Passo dello Stelvio is one of the highest mountain roads in Europe at over 2750 metres above sea level. The route in the Ortler Alps contains almost 50 hairpin turns and is considered one of the most scenic drives in the world. It is also closed during the main winter months as snow and ice make the journey too dangerous.
In mid-winter, cities like Oslo, Stockholm, and Helsinki see just six hours of daylight. In areas further north, in what's known as the "polar night", there is hardly any daylight at all. These countries are usually well prepared and in general, traffic keeps moving in snowfall and ice.
Winter driving tips

With snow and ice on roads, a car can need up to ten times the normal distance for braking. Snow on bends can be especially dangerous as the wheels may not grip as well and centrifugal force can cause a car to spin. Drivers should get into a lower gear earlier than normal and use the brakes gently.
You should clear ice, snow and condensation completely from your windows and windscreen before starting your journey. Snow should also be removed from your car roof as it can easily fall onto your windscreen while driving. Pay attention to weather forecasts and travel updates and remember that major routes are more likely to be gritted than minor roads. You should also allow extra time for your trip due to increased traffic travelling at slower speeds.
You should keep a high-vis vest among your accessories in your car along with blankets in case you encounter engine trouble and need to wait for assistance. Winter sun can be especially dazzling when driving, particularly when it's reflecting off snowy or wet surfaces, so another good tip is to keep sunglasses in your glove box all year round. It's also important to keep your windscreen clean.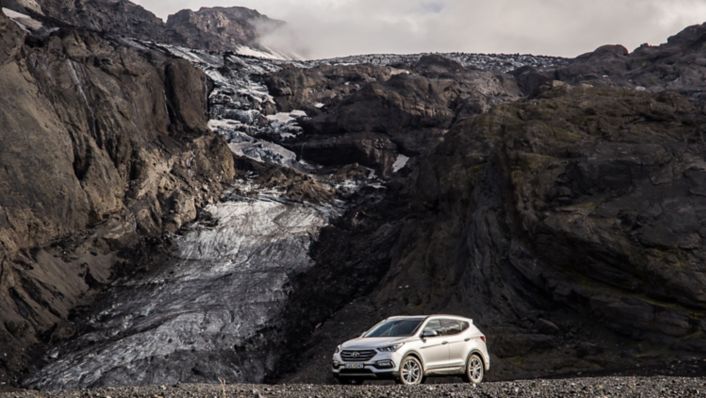 Ensure your tyres are in good condition
Along with essential accessories, your tyres are one of the most important items to keep an eye on if you know you will be driving in snowy or poor weather conditions. Different European countries have different requirements and in some, winter tyres are mandatory.
"Stud technology" uses metal pins which protrude from the tyre to reduce skidding on ice-covered roads. However, the spikes can cause damage to road surfaces and are therefore forbidden in many European countries.
Studless winter tyres rely on rubber compounds and tread designs. Modern advances in rubber technology mean these winter tyres have increased flexibility in freezing temperatures allowing them to maintain a greater grip in icy conditions. Thousands of tiny slits in the tread, called sipes, also help in accelerating and decelerating.
Your tyres should be regularly checked and have a tread depth of at least 3mm for safety in wet conditions. If you're going to be driving in remote areas or regions where you know there will be prolonged snowy conditions, you might consider changing to winter tyres. Another alternative is All Season Tyres which are somewhere between a normal summer and winter driving tyre.
Maybe you're one of the thousands of Europeans who hit the continent's ski resorts for the winter sports season. When the road surface is predominantly covered in snow and ice, you might also opt for snow chains - accessories which can be attached to your wheels.
Active safety features offer further protection

Today's cars have an increasing number of active safety features which, combined with practical driving tips, can keep you safer while travelling in difficult conditions.
Adaptive headlights allow drivers to see better on dark and curved roads. Standard lights continue to shine forwards while a car negotiates a bend but adaptive headlights alter their beams according to the movements to the steering wheel.
In snowy or icy conditions, when approaching a bend, you should brake before you actually start to turn the steering wheel. If your car does lose grip, you should take your foot off the accelerator and keep your wheels pointing in the direction you want to go.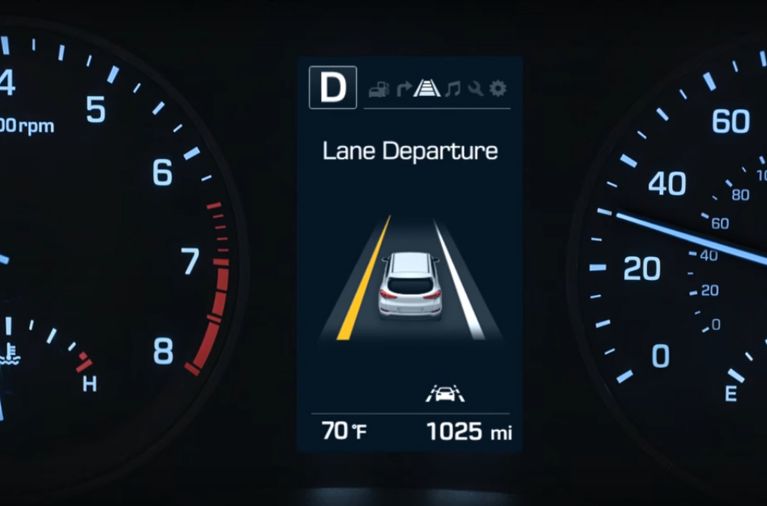 Poor visibility, the increased number of cars, and slower speeds can be hazardous when driving in traffic during winter. Automatic Emergency Braking, AEB, will kick in if a driver is unable to react in time. The system offers visual and acoustic alerts, while gradually increasing the braking force of the car.
In poorer conditions, you should always maintain a safe stopping distances between you and the vehicle in front, factoring in that surfaces may be wet or icy.
Vehicle Stability Management (VSM) keeps the car stable when accelerating or braking on wet or slippery road surfaces, while Electronic Stability Control (ESC) uses wheel sensors to detect the beginning of a slide and will automatically apply small amounts of braking force.
Lane departure warning systems alert drivers about unintentional drifting by means of an audio and visual alert. Likewise, Blind Spot Detection informs the driver about traffic coming behind and alongside. Keep an eye out for vulnerable road users as pedestrians, bicycles, and motorbikes can be harder to see in adverse weather.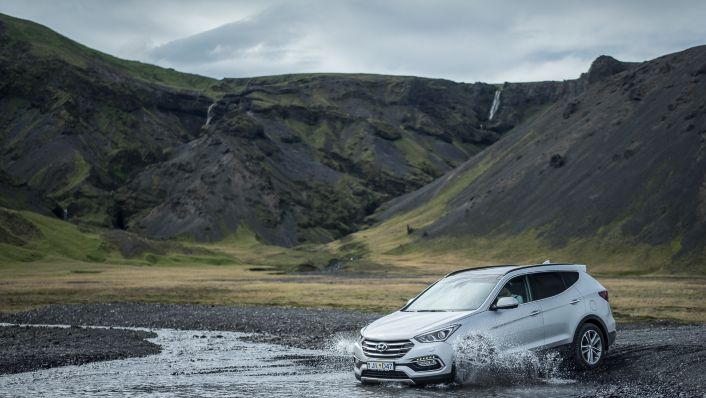 Winter driving accessories

What about some of the accessories to keep in your car? Freezing overnight conditions can play havoc with your windscreen. Always keep a de-icer and an ice-scraper in your vehicle. It's also important to ensure there is anti-freeze in your radiator and windscreen washer bottle. Gritting of road surfaces during slippy conditions can cause erosive material to gather on your car so it's also a good idea to keep it clean even if poor weather might put you off.
Regular servicing will ensure your car is well maintained, and you can also keep an eye on things with regular walk-around checks of your vehicle.