In the next five years around 250 million connected vehicles will take to the world's roads. Smart systems will be used for everything from safety to navigation, making strong cybersecurity essential.
All cars produced today, connected or not, contain at least one computer. This monitors emissions, adjusting the engine if necessary to keep them as low as possible. Car manufacturers now include features like 4G LTE and Bluetooth in new models as standard, and in the coming years, they will connect with the broader Internet of Things (IoT) as well as integrating seamlessly with smartwatches, smart houses and smart cities.

The cybersecurity challenges faced by connected cars

Any transformative shift creates new challenges and risks in addition to benefits, and connected cars are no exception. One of the biggest threats society will face as transportation transforms is car cybersecurity.
Hyundai Motor revealed two ways it is preparing for the future at the Consumer Electronics Show (CES) in Las Vegas earlier this year. First, it unveiled the Autonomous IONIQ concept, which features LiDAR technology, a laser and radar system used by autonomous vehicles to detect and avoid vehicles. Rotating laser beams identify objects, allowing computer software to safely negotiate its way along a route. The technology enables sensors to identify other vehicles, road signs, markings and objects.
The company also announced a collaboration with Cisco, a worldwide leader in IT and security technology, to develop a platform optimised for connected cars. The partnership aims to produce connected car infrastructure that will adapt to new innovations in safety, comfort and convenience while encompassing advanced security technologies to aim to reduce hacking vehicle operating systems.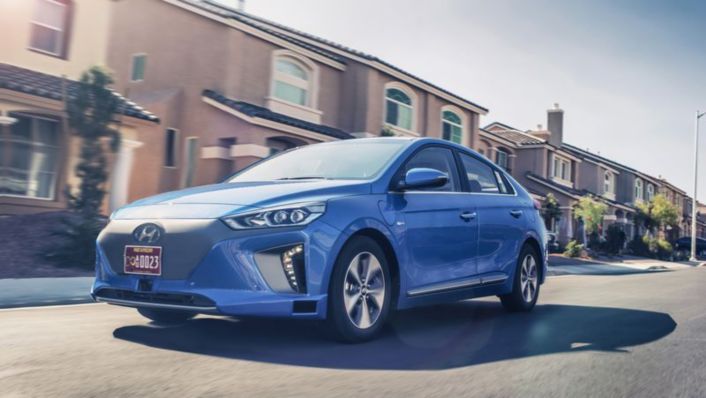 How the automotive industry is tackling cybersecurity threats

Due to concerns about cybersecurity, the automotive industry is investing a substantial amount of money to make cars safer and more intelligent by incorporating cybersecurity solutions into vehicles from the first stages of design and production, while frequently undertaking security tests. Contemporary vehicle hardware has built-in security features that help protect safety-critical systems, while auto control systems are isolated from communications-based functions like navigation and satellite radio.
Car manufacturers also use proven security techniques to help prevent unauthorised access to software. Software updates are delivered regularly to drivers, and these require special codes to be activated. Like many industries, auto engineers use "threat modelling" and simulated attacks with the latest methods to test car cybersecurity and to help design controls to enhance data integrity.
In July 2015, the automotive industry established the Automotive Information Sharing and Analysis Center (Auto-ISAC). Founded by 15 global car manufacturers, this group of car cybersecurity experts includes Hyundai Motor. It shares information via online and offline, and analyses vulnerabilities to vehicles, hackers' attack patterns and other associated risks. This allows the organisation to track cybersecurity threats to cars and spot potential weaknesses in vehicle electronics in order to improve defences against them and to stay one step ahead of cyber-criminals.
Car cybercrime-fighting receives the backing of national governments

National governments are also joining in the fight against car cybercrime. Both France and Germany have proposed parameters for how to collect and use data derived from smart vehicles in order to protect consumer privacy in connected cars. Earlier this year, the UK government asked IT firms to investigate automotive cyber-attacks. In April 2017, Innovate UK, the UK government's innovation agency, awarded funding to the 5*StarS consortium, made up of five automotive accessory heavyweights to launch the "Automotive Cyber Security through Assurance" project.
The 5*StarS consortium will research and develop innovative assurance methodology to assure that connected autonomous vehicles components and systems have been designed and tested to the relevant cyber security standards throughout their whole lifecycle. Its ultimate aim is to develop a 5-star consumer rating framework equivalent to EuroNCAP type ratings for vehicle safety.
Meanwhile, it was announced last year that the European Union Agency for Network and Information Security (ENISA) would lead the EU's first bloc-wide initiative to identify cybersecurity rules of the road for connected cars by conducting a study. Once this has been completed, ENISA will provide recommendations on how to enhance smart car security for EU customers.
Hyundai Motor's cars use active safety technology to protect drivers
As well as protecting vehicles from hackers and other forms of cyber-crime, smart technology is being used to help drivers avoid collisions. According to the Society of Motor Manufacturers and Traders (SMMT), more than 1.5 million UK motorists per year purchase cars that feature self-activating safety systems. Meanwhile, more than half of new cars registered in 2015 had safety-enhancing collision warning systems, with other computerised technologies surging in popularity.
Hyundai Motor's various safety technologies
work together as a team
to keep passengers safe on the road. These impeccably-engineered active safety features provide a new level of preventive safety and help reduce accidents. Examples of these include Autonomous Emergency Braking uses radar technology and camera sensors to automatically reduce speed and alert drivers about potential traffic collisions.
Meanwhile, Blind Spot Detection detects the proximity of vehicles in a car's blind spots and triggers both visual warning signals and acoustic alerts to keep drivers aware of the traffic situation even when they're not looking. Lane Departure Warning alerts drivers with clear visual and sound warnings if their car begins to drift outside of their intended lane without a warning signal.