In the past, there was a wide gulf between the features of a luxury car and their smaller, everyday counterparts. However, car manufacturers are increasingly equipping city cars with upscale items.
Pick up a brochure for any luxury car and you're sure to be wowed by page after page of futuristic features. Eventually, though, many of these game-changing components will make their way into more affordable cars. Today's city cars possess a range of modern accessories and different forms of technology that initially debuted in high-end vehicles. Most in-car gadgets can be found in every car, whether premium or budget, big or small.
Here are six formerly premium car features that are now available in some of Hyundai Motor's city cars.
1. Cameras and active safety systems

When cameras were first introduced to cars as parking aids, they were strictly only found in luxury vehicles. Before the advent of rear-parking cameras, reversing was one of the most stressful parts of the driver experience, particularly for new drivers. However, rear-view cameras and audio alerts for crossing traffic are now a standard feature of new models, and remove this worry.
Mainstream car manufacturers now offer all kinds of active safety systems. Hyundai models such as the IONIQ and the i30 have a wide range of active safety features, including a Front Collision Warning System and a Lane Departure Warning system. Blind Spot Detection uses rear sensors to detect approaching traffic from behind or alongside and alert the driver with a visual or audio prompt. These combine to keep the driver's eyes on the road ahead.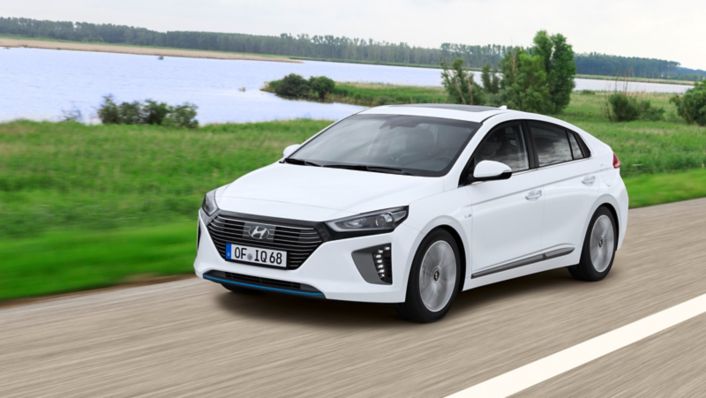 2. Head-up display

Head-up display (HUD) is a form of augmented reality that presents data on a transparent display or on the windscreen in a way that users don't have to look away from their usual viewpoints. HUD supports safe driving by displaying information such as speed, navigation commands and the car's fuel levels, as well as safety warnings from assistance systems such as Lane Keeping Assist and Blind-Spot Collision Warning.
For the first time in a Hyundai, the All-New Kona's new combiner HUD projects relevant driving information directly to the driver's line of sight. This allows for the faster processing of information while keeping attention on the road ahead. The New Generation Santa Fe will also feature Hyundai's new full head-up display that projects relevant driving and safety information directly onto the windshield.
3. Environmentally-friendly technology

Hybrid and electric powertrains were initially not affordable for a lot of customers. However, when the Hyundai IONIQ launched in 2016, it democratised e-mobility by becoming the first car in the world to offer three electric powertrains in a single body type: hybrid, plug-in hybrid and all-electric. This innovative approach makes low-to-zero emission driving more accessible to everyone, rather than purely the luxury sector.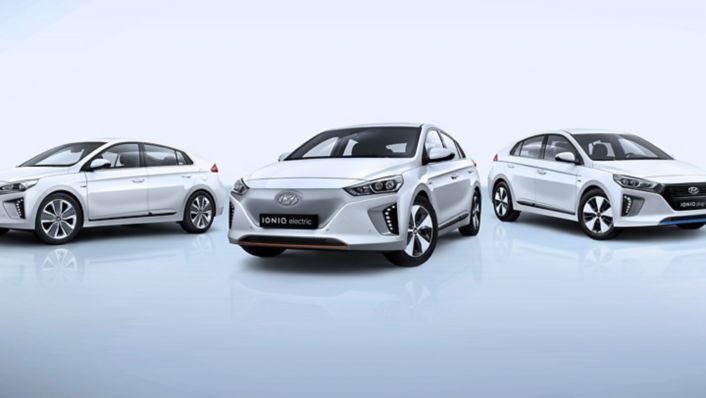 4. LED lighting

The first all-LED (light-emitting diode) set of car headlights were developed in 2007, while the first car to have all-LED headlights, daytime running lights and turn indicators followed a couple of years later. Back then, these were limited to the luxury car market, as most standard cars featured high-intensity discharge (HID) headlights.
Since then, manufacturers like Hyundai Motor have made the technology more widely available to a greater number of people at more affordable prices. LEDs are increasingly a standard feature in new car models and can save owners money in the long-term. The IONIQ's full-LED headlamps and vertical C-shaped LED daytime running lights help give it its signature look. The IONIQ Hybrid is characterised by Bi-xenon headlights with C-shaped positioning lamps, while the IONIQ Plug-in features additional low-beam headlamps. Meanwhile, the all-electric version has low-beam LED front headlamps and rear combinations lamps with a unique pattern, imparting a distinct identity to the car when viewed from behind.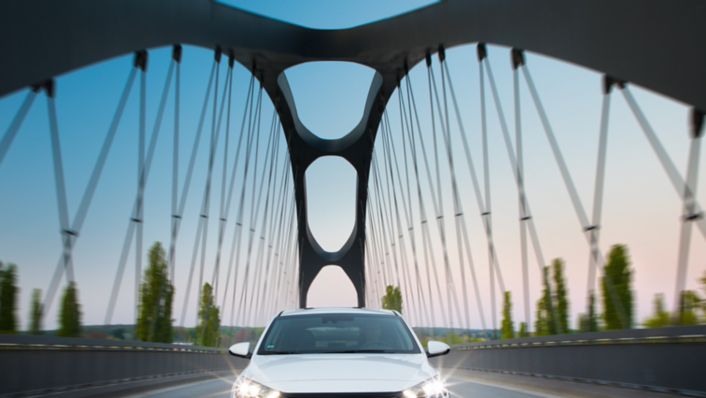 5. Heated front seats and heated steering wheels

Heated front seats and heated steering wheels used to be reserved for mid-size and full-size luxury saloon cars as an expensive optional extra. Although they're still optional for most city cars, they won't set prospective buyers back an exorbitant sum. The i10 offers both these features to keep drivers warm during cold winter morning commutes to the office.
Hyundai's IONIQ and i30 have optional ventilated front seats that cool your body down. Their integrated seat cooling fans provide crisp, cooling air ventilation in hot, humid weather and ensure you'll arrive at your destination as fresh as the moment you left.
6. Satellite navigation and online connectivity

Advanced technology such as satellite navigation and infotainment systems were previously the preserve of luxury models. Reliant on GPS, Bluetooth and the internet, these features only recently became available to standard models as manufacturers embraced connected car technology and online connectivity. These days, everything from our smartphones, to tablets and radio stations are Bluetooth-enabled.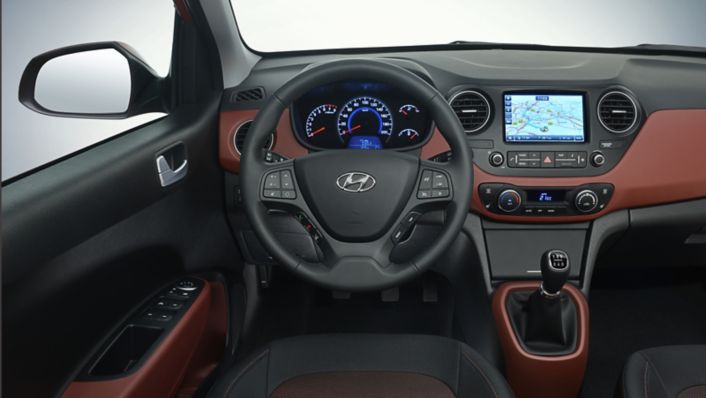 From its seven-inch touchscreen navigation system to Apple CarPlay and Android Auto, the latest i10 makes cutting-edge connectivity technology available to more people than ever before, and drivers also receive a seven-year free subscription to LIVE Services.