Hyundai Motor's biennial World Skill Olympics pits the company's automotive service experts and technicians against one another in various competitions and tests.
Each year, Hyundai Motor conducts a series of national training programmes for its technicians to systematically upgrade and refresh their skills and ensure they are familiar with the latest technological developments in the automotive industry.

Hyundai World Skill Olympics

First held in 1995, the Hyundai World Skill Olympics are held once every two years in order to improve technicians' skills through systematic training and by sharing updated service information in a unique and interactive environment. The competition's ultimate goal is to improve technical expertise at Hyundai service centres around the world, which in turn boosts overall customer satisfaction by strengthening both practical and theoretical knowledge.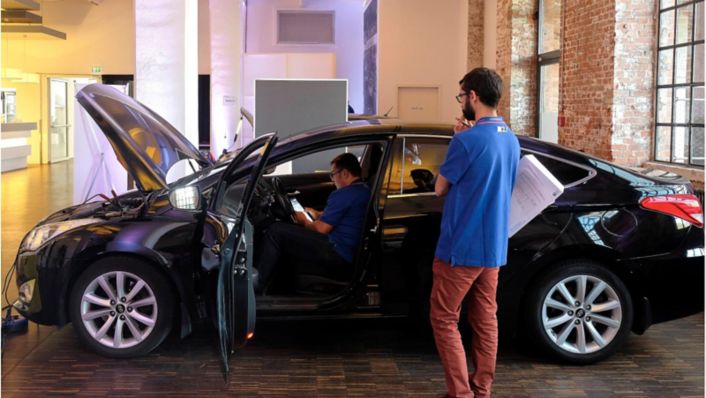 The Hyundai World Skill Olympics features participants from all over the world. In 2013, a total of 145 people took part, including 87 specialists from 54 countries, and the gold medal was awarded to California Hyundai technician Jason Emerson from the US. 2015's event took place over five days and a total of 150 people from 55 countries competed with one another. Ilya Kylystov, a service specialist from Russia, came out on top and received a gold medal.
Competitors gathered at Hyundai Motor's Technical Center in Korea to perform their latest techniques in an Olympic-style competition, which included practical evaluations of engines, electric devices, chassis, automatic transmission and other automotive components. In addition to this, they also had to complete a written examination.

Hyundai Motor's European Skill Competition

As well as the company's World Skill Olympics, Hyundai Motor also hosts a European Skill Competition to determine the best Hyundai technician on the continent. In October 2016, UK technician Kevin Mark Rule emerged victorious as 19 participants from different countries across Europe endured two challenging competition days in Frankfurt am Main and completed theoretical and practical challenges to demonstrate their technical expertise. Kevin will compete in the 2017 World Skill Olympics later this year.