If you're not sure what to get your car and gadget-loving friends and family for Christmas, check out Hyundai's handy holiday gift guide.
Today's Hyundai cars come packed with technology that makes their driving experience better than ever. From Android Auto and Apple CarPlay connectivity to wireless phone charging, heated and ventilated seats and Advanced Smart Cruise Control, getting from A to B in a Hyundai has never been as comfortable, enjoyable and safe as it is today.
However, this doesn't mean you have to stop feeding your appetite for the latest and greatest automotive tech. With Christmas fast approaching, here are five gadgets that are sure to bring much cheer to the car-lover in your life.
In-car coffee maker

How many times do you get out of bed late and miss out on that all important cup of coffee in the subsequent rush to leave the house? If the answer is 'several times a month', an in-car coffee maker is the lifesaver you've always needed.
Small enough to fit comfortably in your car's centre console cup holder, a model like the Handpresso Auto means you can bypass your kitchen or local coffee shop altogether and prepare a barista-quality espresso on the drive to work. It plugs directly into the cigarette lighter or 12-volt port in your vehicle and takes just two minutes to brew, meaning you can enjoy a hot liquid pick-me-up wherever your journey takes you.
USB multiport

If you go on a long journey with family or friends in a car like Hyundai's i30 Wagon or an SUV like the All-New Kona, the chances are you're all going to bring power-hungry smartphones and tablets with you. Although most modern cars come with one or two USB ports, when three or more devices suddenly hit low battery, somebody is going to have a frustrating wait while the others charge.
USB multiports like the STK Hub eliminate that wait by offering five USB ports that plug directly into your vehicle's cigarette lighter or 12-volt port. Even better, its practical design provides two USB ports for the driver and front passenger, and three USB ports at the end of its 1.5-metre cable. No matter how epic your road trip, everyone's device will be on full charge by the time you reach your destination.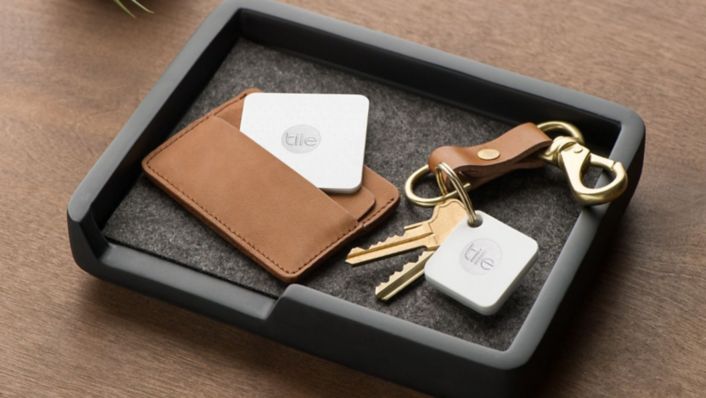 Bluetooth key tracker

Everyone has experienced that moment when you're all dressed, packed and prepared to go, only to realise you can't remember where you left the most essential item for any car journey: your car keys. Because they are one of the most common items we lose in our homes, a Bluetooth key tracker is an amazingly helpful bit of tech.
Simply slide it onto your keychain, pair it with your smartphone and – using the accompanying app that comes with a tracker like the Tile Mate – you can make your keys ring to find them in seconds. Have your keys but lost your smartphone? Then simply double press the button on the Tile Mate to make your phone ring, even when it's on silent. And if you leave your keys somewhere outside your home, the app shows you the last place it paired with your smartphone.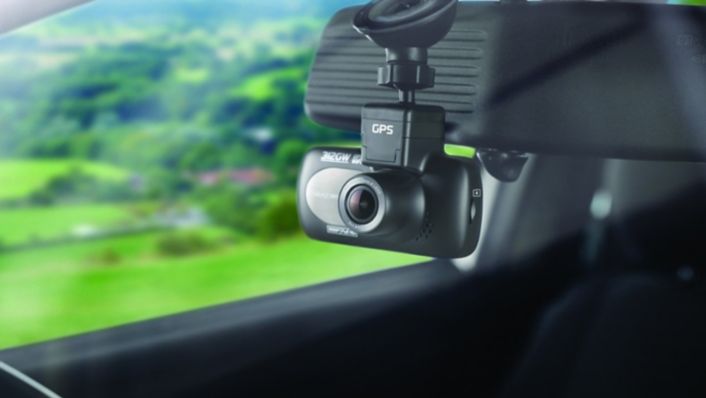 Dash-mounted camera

There are two equally valid reasons for having a dashboard-mounted camera in your car. The first is to capture the memories of particularly fun driving experience – guaranteed every time in Hyundai's high performance i30 N, which gives a race car feeling in everyday life. The second is to record cast-iron evidence if you are ever involved in an accident.
Offering full 1080p HD resolution, the Nextbase 312GW features inbuilt Wi-Fi and has its own app, allowing you to download footage to your smartphone and share it with friends, family, an insurance firm or the police. Its fast GPS also enables you to track your journey and pinpoint exactly where an incident happened and the speed it happened at – potentially critical in an insurance claim.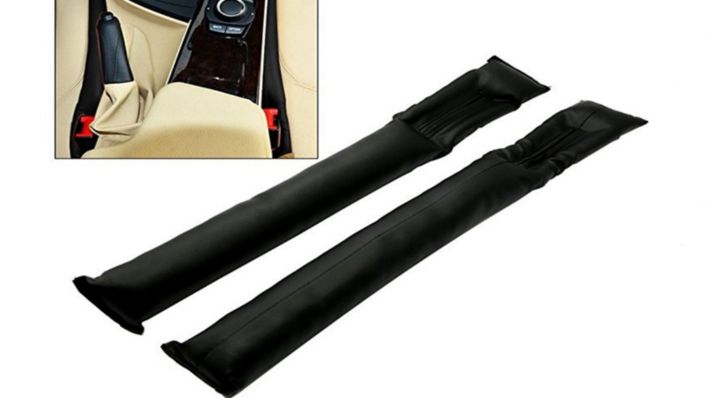 Seat gap filler

Possibly one of the most annoying things that can happen during a car journey is when we drop something down the side of the front seats. If it's one of the small items we all keep in our pockets, from loose change and keys to tickets and smartphones, you know you're going to have to bend down and fish around under the seat to retrieve it.
Enter the seat gap filler. Attaching to the seat belt catch via its built-in slot, one like the Topoint Gap Filler fits between your seat and the centre console to make certain that you never lose anything in that annoying crevice ever again. A marvellously simple solution that no car should be without!