50 Hyundai ix35 Fuel Cell power the new BeeZero car sharing programme by The Linde Group launching this summer in Munich
The Hyundai ix35 Fuel Cell is the world's first mass-produced and commercially available fuel cell electric vehicle and offers impressive range and zero-emission mobility using hydrogen fuel
Hyundai Motor is leading the fuel cell electric vehicle roll out in Europe and further strengthens its position as electric mobility provider by offering hybrid, plug-in hybrid, electric and fuel cell vehicles
Hyundai Motor's ix35 Fuel Cell is the star of the world's first fuel cell powered zero-emission car sharing service BeeZero, to be launched in Munich, Germany this summer.
BeeZero, run by a newly founded subsidiary of The Linde Group, will feature 50 Hyundai ix35 Fuel Cell electric vehicles for public use.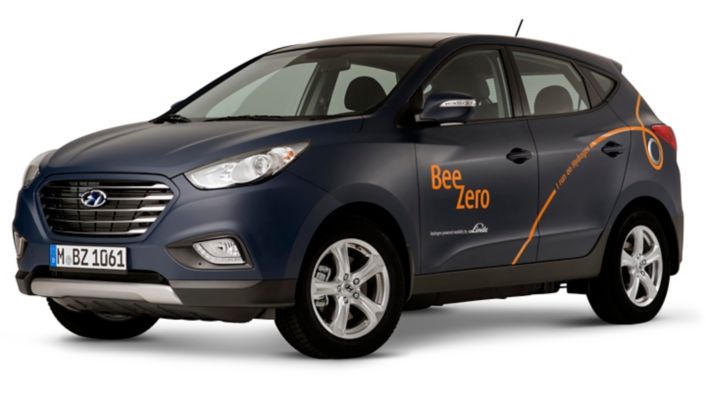 The new BeeZero car sharing offer is pioneering sustainable mobility. Featuring the Hyundai ix35 Fuel Cell, BeeZero will not only be the first car sharing service using hydrogen-powered zero-emission cars, but will also offer comfortable and reliable transportation for the public's everyday needs.
 "We expect to gain valuable information from day-to-day fleet operations which we will use to further develop our hydrogen technologies and to help expand the hydrogen infrastructure," said Dr Christian Bruch, member of the Executive Board of Linde AG. "BeeZero synergises two mobility trends that are gaining a lot of ground at the moment - car sharing and zero emissions - and will bring the benefits of fuel cell technology to a wider group of potential users."
600 kilometres on a single tank

The BeeZero car sharing service will be run on a zone-based model. The fleet of fifty ix35 Fuel Cell cars will be available in Munich's city centre and also in the areas of Schwabing, Haidhausen, Au and Glockenbachviertel. As with conventional car sharing services, the cars can be easily booked online or via a smartphone app.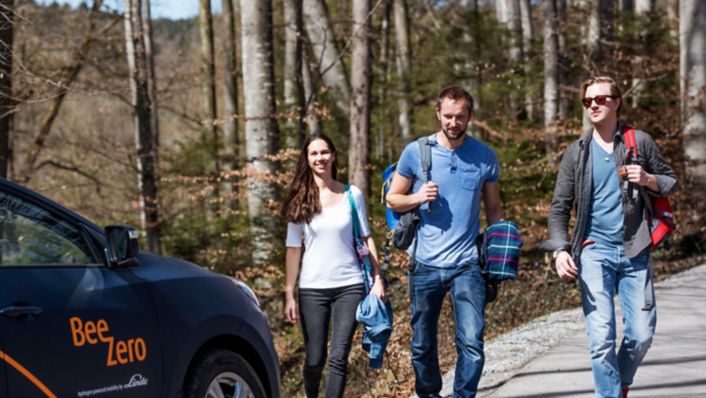 The Hyundai ix35 Fuel Cell can travel about 600 kilometres on a single tank, making it ideal for longer journeys too, to the Bavarian lakes or the mountains for example, and not just for short trips in the city. Hydrogen fuel for BeeZero is sourced from sustainable production processes, making it completely carbon neutral. 
A leader in electric mobility

The ix35 Fuel Cell is the world's first mass-produced and commercially available fuel cell electric vehicle (FCEV). Currently there are more than 250 Hyundai ix35 Fuel Cell SUVs on European roads in 13 countries. That is more than all FCEVs from every other manufacturer combined. And with the IONIQ, to be launched this year, Hyundai introduces the world's first car to offer hybrid, plug-in hybrid and all-electric powertrains in a single body type.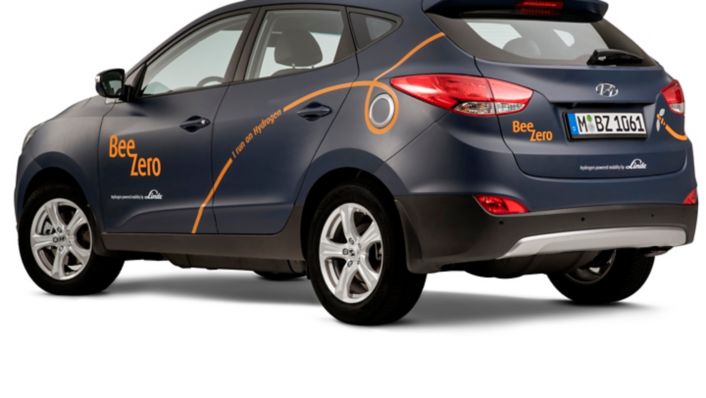 With our ix35 Fuel Cell electric vehicle and several hybrid and plug-in hybrid models sold around the world, Hyundai Motor has already pioneered electric powertrains. Now, with the launch of the IONIQ, we take the lead as the only car brand with hybrid, plug-in hybrid and electric as well as fuel cell vehicles in production, making low- to zero-emission cars accessible to everyone.
Hydrogen For Innovative Vehicles Project (HyFIVE)

The ix35 Fuel Cell deployed are partially funded by the HyFIVE Vehicles Project. HyFive is funded by The Fuel Cells and Hydrogen Joint Undertaking (FCH JU) is a public private partnership supporting research, technological development and demonstration (RTD) activities in fuel cell and hydrogen energy technologies in Europe.