The all-new Hyundai KONA Electric reaches 790 kilometres of range in the urban cycle on a single battery charge
This record-breaking range provides insights into the daily use of this model
The range test demonstrates Hyundai's leadership in electromobility
Hyundai Motor has just achieved a new milestone by reaching a total of 790 kilometres with the all-new KONA Electric on a single charge. By exceeding the homologated urban cycle range of 660 kilometres, Hyundai remains a frontrunner in the race toward electromobility.
With a fully charged 64 kWh battery, the KONA Electric could drive for a total of 15 hours and 17 minutes in regular traffic in Madrid. Over that time, it covered 790 kilometres at an average speed of 52.19 km/h. The average electricity consumption measured at 8.2 kWh per 100 kilometres. This value sits well below the WLTP standard of 14.7 kWh per 100 kilometres.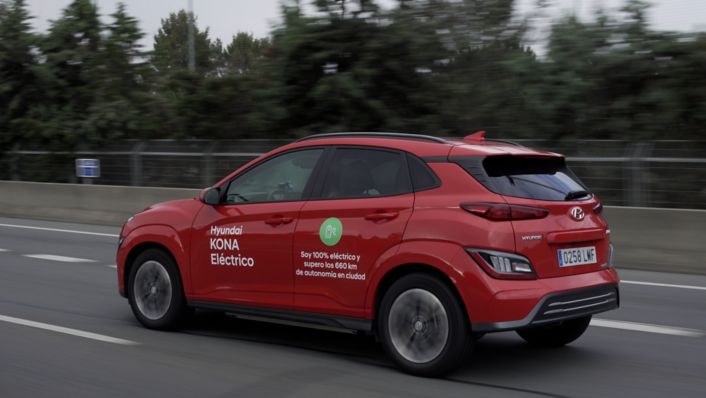 Testing the limits of KONA Electric
The test team of the motor column for the Spanish newspaper EL PAÍS managed to travel the 790 kilometres in regular traffic with the all-electric SUV without having to stop to recharge. The distance exceeds the homologated range by an impressive 130 kilometres.
The KONA Electric started at INSIA, the Automobile Research Centre of the Technical University of Madrid. INSIA certified the test after charging and sealing the car's charging port. The test was conducted along the M-30, Madrid's ring road, and included the arrival and departure routes to and from INSIA headquarters.
The 150 kW (204 PS) KONA Electric used for the test was fully equipped and unmodified. During the test, a team of three test drivers took turns driving for more than 15 hours to find its range limit.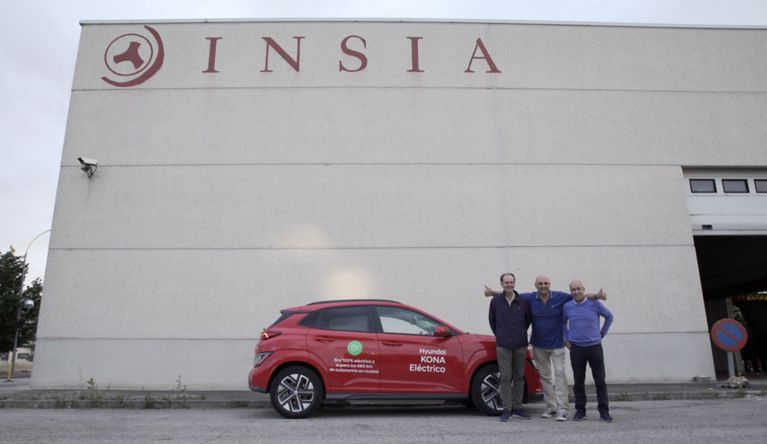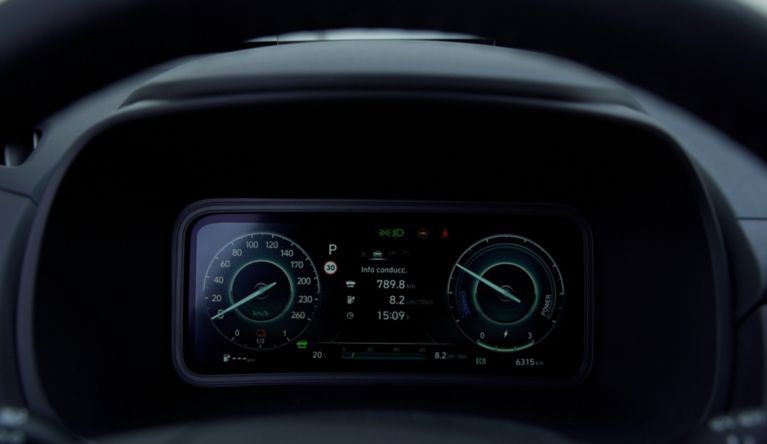 This record-breaking test goes to show that our environmentally friendly, all-electric SUV, KONA Electric, exceeds expectations for everyday driving. Here's proof that that Hyundai Motor is a leader in electromobility, and that range should no longer be a reason not to switch to a BEV.