Customers can pre-order one of 2.500 exclusive Hyundai IONIQ 6 First Edition models
First Edition to feature exclusive exterior and interior design elements for sleek, sporty look
Additional free one-year subscription to Europe's leading ultra-fast charging network IONITY
Hyundai Motor has today announced the start of pre-sales for the its highly-anticipated IONIQ 6 First Edition, the second model in Hyundai's EV-dedicated IONIQ line-up brand. IONIQ 6 First Edition is limited to 2,500 units and will be available in Hyundai's key EV markets: Germany, the UK, France, Norway, and the Netherlands.
Built on Hyundai Motor Group's Electric-Global Modular Platform (E-GMP), IONIQ 6 is equipped with an array of advanced technologies and a customer-centric, spacious interior. In addition, it provides an extended range of up to 614 kilometres on a single charge (WLTP-combined), redefining the boundaries of electric mobility.
That range is aided by an ultra-low drag coefficient of just 0.21, assisted by its low-sitting front surface, active air flaps at the front and wheel gap reducers. IONIQ 6's cocoon-shaped interior serves as both a comfortable hideaway and personal space, replete with optimised legroom, practical features and sustainable materials to facilitate a mindful, eco-friendly mobility experience and lifestyle.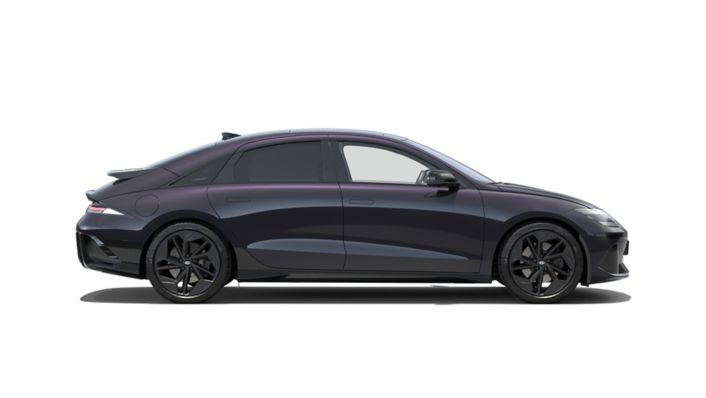 The international motoring and tech media have expressed their excitement about IONIQ 6's exterior and interior design, spaciousness and all-electric range, in particular. Top Gear said the IONIQ 6 demonstrated Hyundai's "considerable self-belief" in its electrification strategy, while influencer Marques Brownlee, who runs the popular MKBHD YouTube channel with over 15 million subscribers, described the Electrified Streamliner as "one of the best deals for an EV".
Introducing IONIQ 6 First Edition
The exclusive IONIQ 6 First Edition takes the stylish appearance of Hyundai's Electrified Streamliner to the next level with a range of exclusive exterior and interior design elements. On the outside, the model's 20-inch wheels feature an eye-catching matte black finish. Meanwhile, glossy black mouldings on the front, rear and side as well as glossy black Mirror Caps emphasise IONIQ 6 First Edition's sleek look. Black aluminium 'H' emblems on the front bumper and rear boot door underline.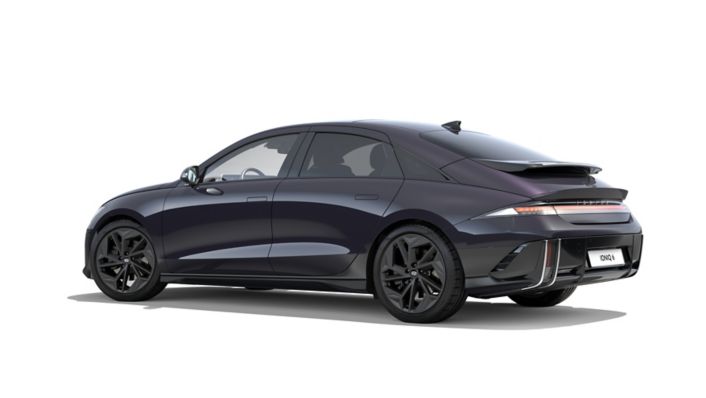 Inside, customers can enjoy a selection of design flourishes unique to IONIQ 6 First Edition, including a black interior with a black headliner. In addition, exclusive leather combination seats feature Grey Tartan fabric inspired by Hyundai's Prophecy EV concept.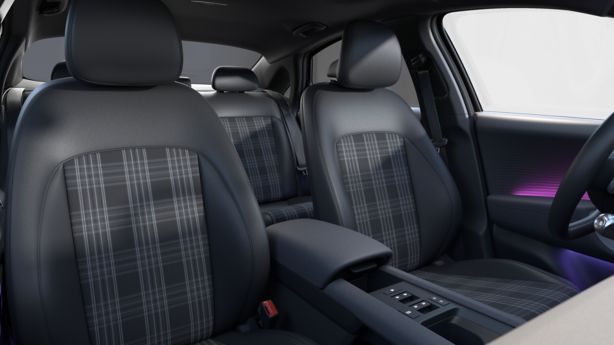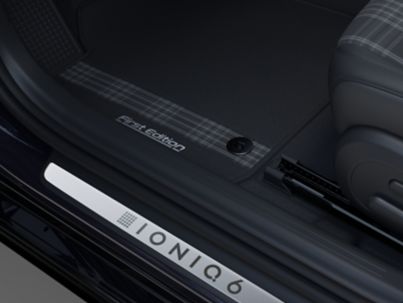 The model is also equipped with dedicated First Edition ECONYL® floor mats with Grey Tartan highlights and will be available in several body colours including Biophilic Blue Pearl, Serenity White Pearl, Nocturne Grey Metallic and Gravity Gold Matte.
IONIQ 6 First Edition will feature all-wheel drive and a long-range 77.4 kWh battery. On top of this, customers will be able to enjoy a free one-year subscription to IONITY Premium package, through Hyundai's pan-European integrated public charging service Charge myHyundai. Charge myHyundai offers access to over 400,000 charging points across Europe, including AC and DC connectors.
First come, first served
Customers in the dedicated markets1 will have the opportunity to pre-order an IONIQ 6 First Edition online via the dedicated Hyundai website when the pre-sales process commences at 10:00 CET on 9 November 2022. There, they will be able to select their preferred exterior out of the four available colours.
Since the reservation process may differ in the dedicated countries, customers are asked to consult their local Hyundai website. Reservations for IONIQ 6 First Edition will be restricted to one per customer on a first-come, first-served basis as the model is exclusively limited to 2,500 units.
IONIQ 6 First Edition are scheduled to be delivered to customers between March and April 2023.
1  Registration process might differ following country specific requirements.
About IONITY
Hyundai is a shareholder in IONITY, Europe's leading ultra-fast charging network, which operates 1,500 high-power charging stations with a charging capacity of up to 350 kW for super-fast charging throughout Europe. It is currently building, operating and growing our network of high-powered charging infrastructure along highways in 24 European countries, with the goal of having an IONITY station in place every 150-200 kilometres and almost 7,000 charging stations across Europe by 2025.
Disclaimer: electricity consumption and emissions data
Electricity consumption combined for the Hyundai IONIQ 6 53 kWh with 2WD in kWh/100 km: 13.9; CO2 emissions combined in g/km: 0 (WLTP)
Electricity consumption combined for the Hyundai IONIQ 6 77.4 kWh (18" alloy rims) with 2WD in kWh/100 km: 14.3; CO2 emissions combined in g/km: 0 (WLTP)
Electricity consumption combined for the Hyundai IONIQ 6 77.4 kWh (20" alloy rims) with 2WD in kWh/100 km: 16.0; CO2 emissions combined in g/km: 0 (WLTP)
Electricity consumption combined for the Hyundai IONIQ 6 77.4 kWh (18" alloy rims) with 4WD in kWh/100 km: 15.1; CO2 emissions combined in g/km: 0 (WLTP)
Electricity consumption combined for the Hyundai IONIQ 6 77.4 kWh (20" alloy rims) with 4WD in kWh/100 km: 16.9; CO2 emissions combined in g/km: 0 (WLTP)