Car-subscription to become future pillar of sustainable mobility and accelerate EV adoption in Europe
Mocean Subscription offers users flexible ownership model and comprehensive motoring services for easy access to Hyundai's award-winning electrified vehicles
Hyundai Motor Europe selects Norwegian tech company Casi for reinforcement and expansion of Mocean mobility service into new European markets
Hyundai Motor Europe has announced a partnership with Norwegian startup Casi for the expansion of its global mobility brand Mocean Subscription into new European markets. The partnership will see the Mocean Subscription service, successfully established in the UK and Spain since 2021, rolled out more widely across the continent in the coming months.
Hyundai believes in car-subscription as one of its pillars for sustainable future mobility, driving the acceleration of EV adoption across Europe and advancing new forms of mobility. Through its customer-centric approach, the company offers users a flexible ownership model with comprehensive motoring services that give them easy access to Hyundai's range of electrified vehicles.
Through its platform technology, Casi will provide Hyundai Motor Europe with all the tools needed to bring the Mocean subscription service to the next level. These include improved payment management and vehicle management functionalities. On the customer-facing end, the new partnership includes highly automated integrations critical for a smooth experience, such as payments, credit checks, subscription management and customer service. The new infrastructure will help power the expansion of Mocean across Europe.
Following Mocean Subscription service's success in Spain and the UK, the partnership with Casi will allow us to enrich Hyundai customers' journeys in the new markets that the service will be rolled out to in coming months. As a Mobility-as-a-Service (MaaS) provider as well as a car manufacturer, Mocean Subscription has been tailored to meet the needs of both our current and future customers, allowing us to bring Hyundai's award-winning range of advanced electrified vehicles to those wanting to enjoy them with full flexibility and with comprehensive motoring services included.
How Mocean Subscription works
Mocean Subscription is Hyundai's global Mobility-as-a-Service (MaaS) brand. With no sign-up fee and a fully digital user experience, customers can enjoy a streamlined registration process from the first click to the handover of their vehicle, with a wide selection of new and nearly-new used cars to choose from.
Once signed up, all motoring costs are included within the Mocean monthly subscription fee: insurance, roadside assistance, road tax, and maintenance and repairs at authorised Hyundai dealers. Everything except charging or refuelling. For maximum flexibility, Mocean Subscription customers can opt to change their vehicle every six months to adapt to their lifestyle. Those who wish to cancel their subscription can do so with a one-month notice period*.
Casi's tech platform and Hyundai's ambitions for Mocean are a perfect match. Together, we are able to provide customers with easy and flexible access to a new car, whenever they need it. The UK and Spain are only the beginning, and we look forward to scaling Mocean to other European countries together with Hyundai.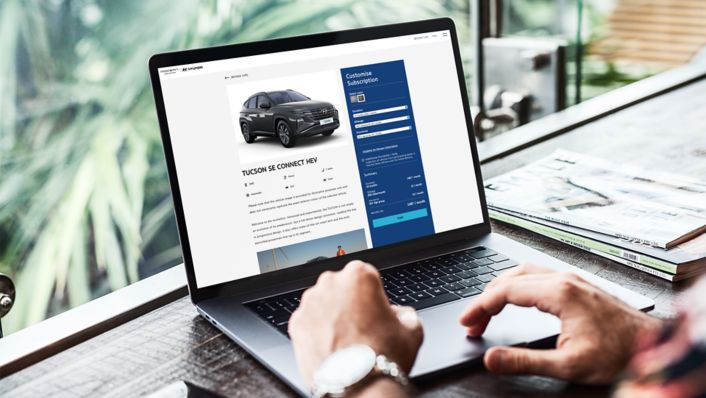 About Casi
Casi's car subscription tech platform is the result of the company's own lived experiences. In August 2018, the company launched its own car subscription service in Norway as a collaborative project between the car division in Frydenbø Group – Frydenbø Bil AS and NEW & Company AS.
The first cooperation project focusing on establishing 'Mobility as a Service,' has resulted in Casi's platform becoming the preferred technology for enabling world-leading automotive players to establish car subscription services. Through Casi's experience, they've learned how to establish an ideal customer journey that meets changing demands and capitalizes on emerging business opportunities within mobility. Casi's platform is trusted by over 50 of the world's leading automotive players.
Casi's technology contains all the tools needed to manage the entire lifecycle of a car running on a subscription. This includes all back-end systems needed to track and oversee fleet status, maintenance, and digital direct distribution. The platform seamlessly integrates with existing tech landscapes, including ID solutions, ERP systems, and CRMs. On the customer-facing end, the platform includes automated integrations for a smooth customer experience, such as payments, credit checks, subscription management, and customer service.
* Cancelling a subscription to the Mocean Subscription service before the end of your commitment period may incur a cancelation fee.