Hyundai Motor Europe worked with INNOCEAN Berlin, among other partner agencies and suppliers, to develop the "Power Your World" campaign
A new product film featuring IONIQ 5 sits at the centre of the campaign
In the campaign, IONIQ 5 targets young, progressive families
The 360o campaign covers various formats and all consumer touchpoints
Hyundai Motor Europe, in collaboration with its lead agency INNOCEAN Berlin, has created a new campaign around IONIQ 5. The "Power Your World" campaign is centred around Hyundai's IONIQ 5, its very first all-electric midsize CUV.
When planning the 360o campaign, Hyundai and INNOCEAN Berlin made sure to cover all consumer touchpoints. The centrepiece of "Power Your World" is a launch film, directed by Paul Ward. However, many additional assets were prepared, including multiple product films, content for social media, and material for digital communication.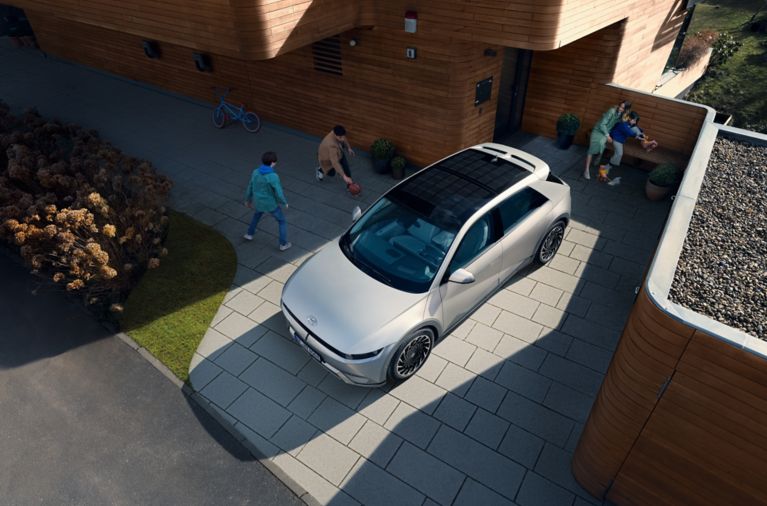 A launch film with a poetic storyline
The 74-second launch film for "Power Your World" focuses on the lives of progressive individuals, particularly modern families. The upbeat energy of the campaign can be felt throughout the film – in its unexpected angles and dynamic transitions – while still remaining people-centric.
However, what sets the film apart from other product films is its clear family focus and the voice-over, which was composed in the style of spoken poetry. The first line asks: "What means the world to you?", followed by a clear and motivational "Power it!" The film endeavours to bring IONIQ 5 into the world of the customer.
Thanks to a range of convenience features and innovative technologies, such as Vehicle-to-Load (V2L) and the optional solar panel roof, IONIQ 5 enhances every aspect of life. The focus of the campaign was to demonstrate how IONIQ 5 makes life easier, especially for families. Hyundai urges customers to use IONIQ 5 to unlock their potential. By trusting in their power, IONIQ 5 will help them pursue their ambitions and shape their future.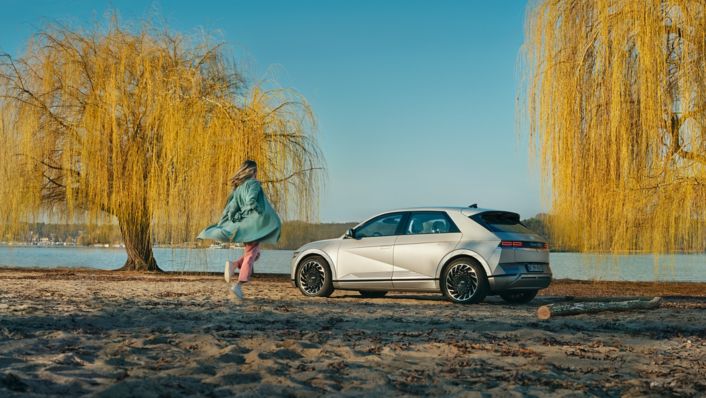 Reaching customers at all touchpoints
Apart from the launch film, a range of assets was created for the "Power Your World" campaign to draw customers closer to IONIQ 5. In collaboration with Facebook Creative Shop and digital creative solutions provider quantum universe, AR filters were developed to help customers experience IONIQ 5's ground-breaking features. Customers could access the AR filters on social media to explore the car's exterior and interior.
Hyundai also developed digital content with the team at the data analysis service provider Boxplot to extend the communication to its dealerships and EV showroom. Centred around its latest electrified models, including IONIQ 5, three apps focus on the topics of electrification, powertrains, and connectivity. The apps are installed into the point-of-sale concept from Nest One, a Hamburg-based brand communications agency.
The local European markets were also involved since the inception of the campaign. Coordinating with them allowed Hyundai to expand "Power Your World" through further local customer activation. France, for example, selected Clotilde de Brito, a French slam poet, storyteller, comedian, and singer, to provide the voice-over for the French adaptation of the launch film.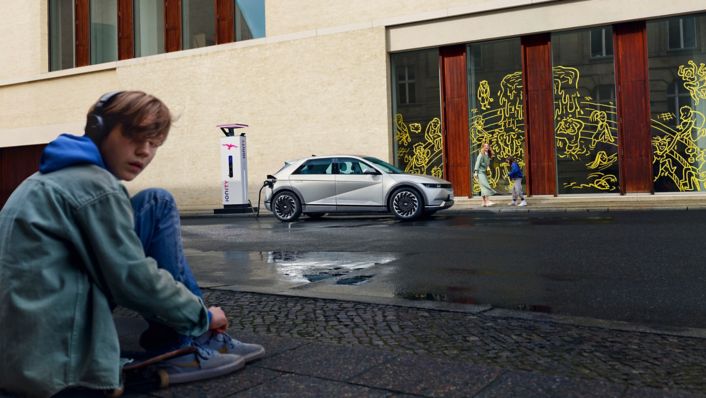 IONIQ 5 caters to a modern audience
Hyundai captures a forward-thinking mindset for the "Power Your World" campaign. That is why IONIQ 5 targets individuals with a modern way of thinking.
We are taking an unusual approach for Hyundai Motor Europe in that we are speaking to young, progressive, and active families. By putting our target audience in the foreground and focussing on their lives and needs, we are showing them the benefits that they get from choosing our product. We speak to people who can positively influence their lives, careers, and families. We deliver on our goal of 'Progress for Humanity' by empowering these people to take control of the world around them and make an active choice towards a sustainable lifestyle.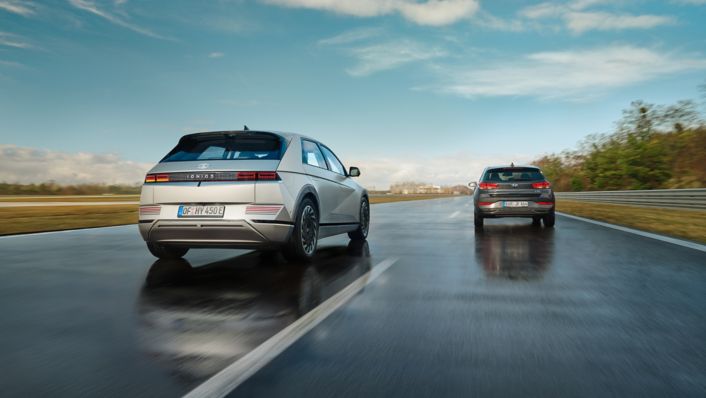 About INNOCEAN Europe
INNOCEAN Worldwide, launched in 2005 as the marketing vanguard for Hyundai Motor Group, evolved rapidly into a true global marketing communications company, with almost 3,000 employees and a worldwide network consisting of 29 overseas operations.
Its European network, with more than 350 employees from 30+ nationalities, builds bespoke international teams in proximity to clients across its offices in Frankfurt am Main (also serving as the regional HQ), London, Paris, Madrid, Milan, Moscow, and Istanbul.
www.innocean.eu
www.innoceanberlin.com
Disclaimer: CO2 and emissions data
Electricity consumption combined for the Hyundai IONIQ 5 58 kWh with 2WD in kWh/100 km: 16.7; CO2 emissions combined in g/km: 0 (WLTP)
Electricity consumption combined for the Hyundai IONIQ 5 58 kWh with 4WD in kWh/100 km: 18.1; CO2 emissions combined in g/km: 0 (WLTP)
Electricity consumption combined for the Hyundai IONIQ 5 72.6 kWh (19" alloy rims) with 2WD in kWh/100 km: 16.8; CO2 emissions combined in g/km: 0 (WLTP)
Electricity consumption combined for the Hyundai IONIQ 5 72.6 kWh (20" alloy rims) with 2WD in kWh/100 km: 17.9; CO2 emissions combined in g/km: 0 (WLTP)
Electricity consumption combined for the Hyundai IONIQ 5 72.6 kWh (19" alloy rims) with 4WD in kWh/100 km: 17.7; CO2 emissions combined in g/km: 0 (WLTP)
Electricity consumption combined for the Hyundai IONIQ 5 72.6 kWh (20" alloy rims) with 4WD in kWh/100 km: 19.0; CO2 emissions combined in g/km: 0 (WLTP)