Hyundai Motorsport continued to develop the New Generation i20 R5 in Belgium, with five days of running in changeable conditions
The Customer Racing department completed over 400km of testing, half of which came as VIP Car on the demanding stages of the Ypres Rally
The team enjoyed high levels of interest from the rallying community at the event, which marked the car's first public appearance
Hyundai Motorsport's New Generation i20 R5 completed a trouble-free weekend at the Ypres Rally (June 22-25), the event marking the first public appearance of the new car.
The Customer Racing department took advantage of five days of running in western Belgium, ending with the New Generation i20 R5 taking on the role of VIP Car for the rally, the fifth round of this year's European Rally Championship (ERC). The time on the stages allowed the team to continue the development of the car with high speed runs on narrow roads typical of the famous event.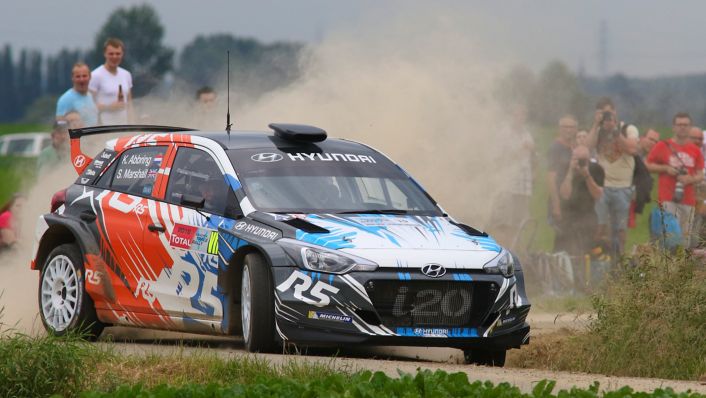 The team arrived at the Ypres Rally after two days of testing around the Flanders city. The gathering of rallying media for the weekend gave the Customer Racing department the opportunity to introduce the press to the New Generation i20 R5. Journalists were given first-hand experience of the car's capabilities from the co-driver's seat alongside Kevin Abbring on a short stage.
Carrying the livery chosen from the entries of last month's competition the New Generation i20 R5 was an unmissable presence on the stages and in the Service Park. The car immediately gathered plenty of attention from fans, media and potential customers alike who were all interested to see the car perform at an event for the first time.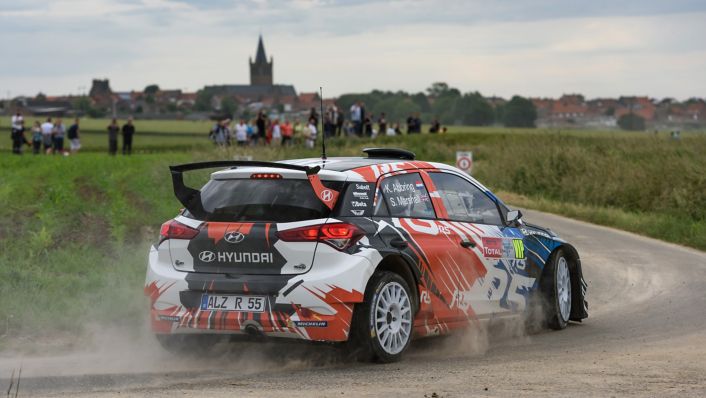 In changeable conditions across the five days the New Generation i20 R5 completed over 400km, half at the head of the ERC field. The running continued to expand the range of locations the Customer Racing department have tested on, with the fast, narrow roads and deep cuts of the unique Ypres Rally stages placing unique demands on a car's handling transmission and handling characteristics.
The excitement around the New Generation i20 R5 for the weekend was an obvious positive, and added to the programme's building momentum towards the planned homologation. However, the team's focus remained on continuing their work, developing Hyundai Motorsport's first car designed for customers.
*Full media guide available in the download (top of this page)