Hyundai Motor Illuminates Footsteps of Female Players at 'FIFA World Football Museum presented by Hyundai'
Hyundai Motor shines light on female passion for football through sponsorship of FIFA Women's World Cup France 2019™
Temporary exhibition "The Women's Game" at FIFA World Football Museum presented by Hyundai to attract numerous visitors, feature unique football-related histories, biographies and memorabilia 
Hyundai Motor Company has opened the FIFA World Football Museum presented by Hyundai in Paris, putting the history of female football in the global limelight and celebrating its steadfast progress.
The temporary exhibition, "The Women's Game," displays unique football-related histories, biographies and memorabilia from June 15 through July 7 at Nelson Mandela Park in Les Halles during the FIFA Women's World Cup France 2019™.
It is organized in collaboration with FIFA World Football Museum, and is one of many programs sponsored by Hyundai Motor – the Official Automotive Partner of FIFA World Cup events since 1999 – at the eighth edition of the FIFA Women's World Cup in France. 
Under the motto "True Passion," which refers to female athletes' inner strength for overcoming social barriers and challenges, the company has created diverse initiatives to involve and inspire fans, paying tribute to exemplary female footballers along the way.
Throughout the FIFA Women's World Cup France 2019, Hyundai Motor has incorporated its long-held support for women's dignity and equal rights into the 'True Passion' campaign. We believe that the passion for football and automobiles goes hand in hand, as both realms aim for liberty, excitement, creativity, beauty and perfection.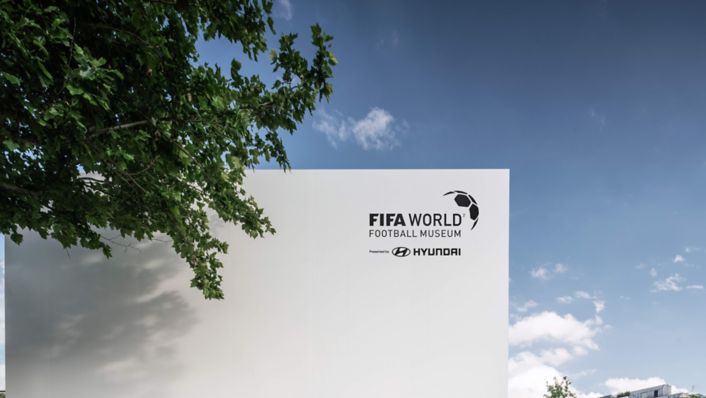 The exhibition is divided into three parts: the history before the first official tournament in China in 1991; the history of FIFA Women's World Cups from 1991 to 2015; and the latest tournament in France. Each section shows unique, original objects highlighting the fascinating stories of players as well as the national jerseys of the 24 participating teams at this year's event. 
It showcases three original winner's trophies from this year's iteration, the 1991 competition and the first unofficial championship in Italy in 1970, the last one nicknamed the "Golden Angel" trophy. It also features a portrait of legendary footballer Mia Hamm by UK artist Rachel Gadsden, as Hamm is widely considered a shining example of the female fans' aspirations.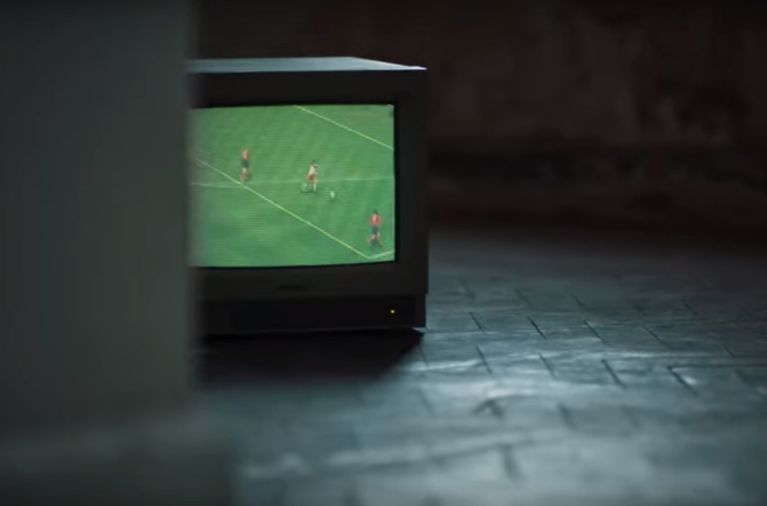 Altogether, the curation casts light on the trials and triumphs of women athletes, as they rose above prejudice, marginalization and rejection to reach today's milestones. Using their true passion for the game, they have pressed on in their struggle for acceptance, all of which is artfully on display at the museum. 
The edifice uses materials sourced from airbags on its facades, and following the exhibition, the materials will be rehashed into eco-bags and given to various participating organizations.
We are honored and proud to present the exciting history of women's football by bringing the FIFA World Football Museum to Paris with our esteemed partner Hyundai. Our anticipation for the tournament is as great as our enthusiasm for showing fascinating objects and telling great stories at the exhibition, some of which aren't widely known yet.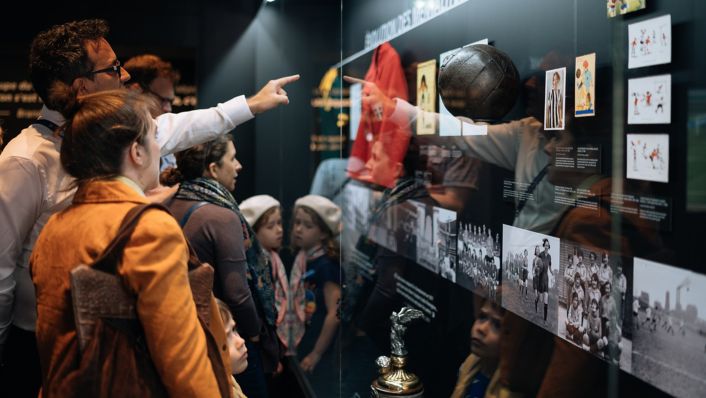 More than 4,200 people visited the venue during the first weekend since the opening, raising hopes for a widely successful event.
As a long standing partner of FIFA since 1999, Hyundai has been a constant supporter of our initiatives. This year through the 'True Passion' campaign, Hyundai has bolstered FIFA's ambition for women's empowerment. This tournament could bring much change for football, and we're excited to join hands with our marketing partners to create what will surely be a landmark event.
Sponsorship of football – beloved by fans around the world and uniting them in a spirit of sportsmanship – and its related activities is a key component of Hyundai's global sponsorship initiatives. The schemes underline Hyundai's belief in and commitment to women's advances not only in sports, but in all realms of life. 
Hyundai Motor signed an agreement to sponsor FIFA competitions in 1999, and has been the official automotive partner of every FIFA World Cup edition since 2002 as well as many other FIFA tournaments. In 2010, the company extended its strategic sponsorship agreement with FIFA to cover the 2018 and 2022 FIFA World Cups.
The company has an Instagram account, @hyundai.sports, for the championship in France. 
The FIFA Women's World Cup France 2019™ is held in Paris, Lyon, Nice, Montpellier, Rennes, Le Havre, Valenciennes, Reims and Grenoble, and played between 24 national teams from Australia, China, Japan, South Korea, Thailand, Cameroon, Nigeria, South Africa, Canada, Jamaica, United States, Argentina, Brazil, Chile, New Zealand, England, France, Germany, Italy, Netherlands, Norway, Scotland, Spain and Sweden.