New programme provides pan-European standards identical at every dealership, creating transparency and granting peace of mind for used car buyers
Hyundai Promise Approved Used Cars brings a minimum two-year warranty for cars under five years old
Hyundai is the first manufacturer to offer a used car programme for all relevant alternative powertrains 
Hyundai is launching a new pan-European used car programme, Hyundai Promise Approved Used Cars, in order to improve the attractiveness of dealer offers and to provide additional customer support.
Customers in the scheme can enjoy the benefit of the well-known Hyundai five-year warranty, with cars less than five years old receiving at least a two-year warranty. 
Hyundai is the first automotive manufacturer to offer such a used car programme for all alternative powertrains, including hybrid and electric vehicles.
The development of the new programme was carried out in cooperation with DEKRA Automotive Solutions and seven pilot countries in Europe. Taking into consideration feedback from customers and Hyundai dealers, it has been created to set a new standard meeting the needs of used car buyers across Europe – and it will be implemented consistently throughout the region in every dealership. Hyundai Promise is a major step forward in Hyundai's new used car strategy and will replace the former programmes – i-Best and H Promise – by 2020.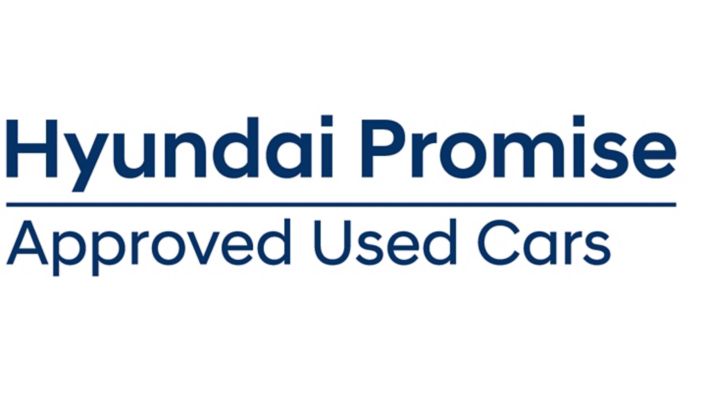 The new Hyundai Promise programme provides transparency to our customers by granting them peace of mind for used cars whatever the powertrain, and offering them the security to purchase a high quality used vehicle. By including models from our electrified range in this scheme, we can address our customers even more purposefully and prepare our dealers for the future.
Hyundai Promise Approved Used Cars
Hyundai Promise comes with a minimum two-year warranty and up to five-year warranty, applying to Hyundai models that are less than five years old and have a mileage of less than 120,000 km. That means a Hyundai vehicle about to reach five years old will get an additional two-year warranty. 
Customers of Hyundai used vehicles between five and eight years old with up to 160,000 km also benefit: all such cars go through a technical check and receive one-year warranty, with the option of a second year. Vehicles of other brands up to 8 years old and with less than 160,000 km qualify for the same check and one-year warranty.
Extra customer support for alternative-powertrain vehicles
To reflect the increasing customer demand for alternative-fuel vehicles, Hyundai is offering extra service and support for their electrified vehicles. Hyundai dealers will undergo extra training to better support customers who are looking to purchase electric and hybrid vehicles, taking into consideration their specific needs and questions, as well as helping them navigate and understand the available technologies. Hyundai promises not only to offer cars but also mobility and charging solutions. In addition, all cars sold under the Hyundai Promise programme will receive Hyundai-quality maintenance and support – regardless of the fuel type.
Quality assurance for greater trust
Hyundai Promise centres around delivering continuous quality assurance and customer support. The additional warranty comes with 24/7 roadside assistance for additional peace of mind. Furthermore, if customers are not satisfied with their used vehicle, they can exchange it for a different model within the first 30 days and 1,000 km, with no questions asked.
Comfort, transparency and peace of mind
Hyundai has developed a range of services to support the customer choosing a pre-owned car. These include guaranteed trade-in offers, extended test drives and flexible payment plans. All used cars have completed a 100-point car check inspection and a thorough tune-up by factory-trained technicians. Hyundai provides a detailed history and health certificate for complete transparency regarding the condition of the vehicle.
Customer promise overview
With Hyundai Promise, customers benefit from the following Hyundai services:
Between two- and five-years extended Hyundai warranty with 24/7 roadside assistance
Dedicated support and advice for vehicles with alternative powertrains
Extended test-drive
Flexible finance solutions
Guaranteed trade-in offer
History and health certificate with 100-point check
Delivery within seven days
Customer welcome service pack
30 days / 1.000 km vehicle exchange agreement