With the GO! Special Editions, Hyundai Motor is offering "Real Deals for Real Fans" for the UEFA EURO 2016 championship in France
The GO! Special Editions make the Hyundai i10, i20 and i30 even more appealing and bring unique design features to each model
At the 2016 Geneva Motor Show the GO! Special Edition models will be showcased in the colours of the French flag: blue, white and red
With GO! as their motto, Hyundai i10, i20 and i30 Special Edition models will share the limelight at the Geneva Motor Show 2016.
Hyundai Motor is showing every single new GO! Special Edition, the i10, i20 and i30, in one of the colours of the French flag - blue, white and red - to go with the UEFA European soccer championships that France is hosting this summer and Hyundai is again supporting as an official sponsor. The GO! Special Edition models offer a great customer benefit.
With exclusive blue and white accents in the interior, lightweight alloy wheels and privacy glass from the B pillar on, the GO! Special Edition models set themselves visually apart from the standard models. In addition, special design details give the individual editions a personal touch. That makes them the first choice for all customers whose main focus is on individuality.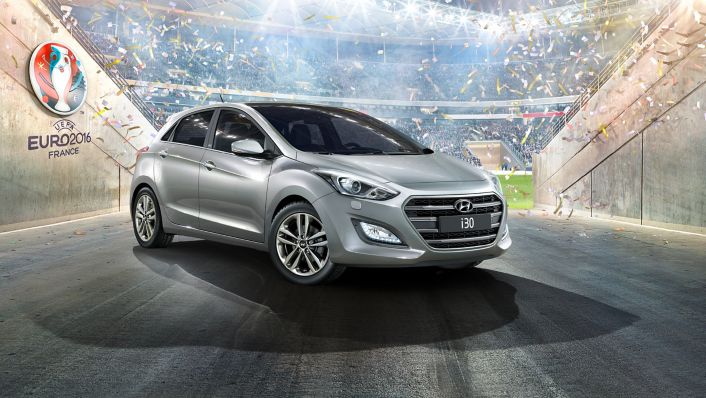 So, for example, the i10 GO! features privacy glass and blue stitching on seats, steering wheel and the gearshift lever as well as a glossy black finish on the centre console. For the i20 GO! the cabin's blue and white stitching highlights are complemented by blue surrounds for the gearshift and outer air vents. Black headlining adds a sporty ambience, and new design alloy wheels complete the picture. The i30 GO! sets itself apart with a stylish exterior that includes a premium front grille and 17-inch alloy wheels. Inside, drivers will find gunmetal finish on the steering wheel, centre console, air vents and doors as well as black headlining and metallic front-door scuff plates.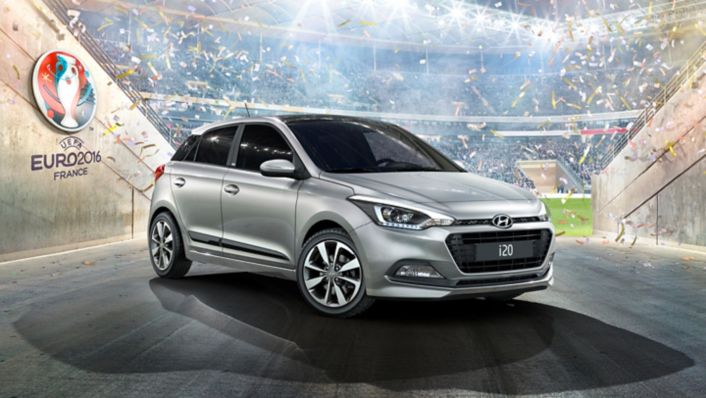 The launch of the GO! Special Edition models in Europe is market specific and accompanied by the Europe-wide "Real Deal for Real Fans" advertising campaign.
GO! Special Edition prices and specifications vary by market.