Journalists have been quick to praise the Hyundai IONIQ 5 following its world premiere on 23 February
International automotive media highlighted design, range, new technology and the model's significance to both Hyundai and the industry
IONIQ 5 is the first model built on Hyundai Motor Group's Electric Global Modular Platform, and the first model in Hyundai's new IONIQ product line-up brand
Hyundai Motor recently launched the all-new IONIQ 5, the first model in the company's new IONIQ product line-up brand.
The international automotive media expressed excitement and glowing praise for its design, driving range and technological features.
As the first model built on Hyundai's new dedicated architecture for battery electric vehicles called Electric Global Modular Platform (E-GMP), IONIQ 5 sets the benchmark to redefine electric mobility lifestyles with sustainable and innovative features – from the eco-friendly materials in its interior design, to ultra-fast charging and Vehicle-to-Load (V2L) capabilities.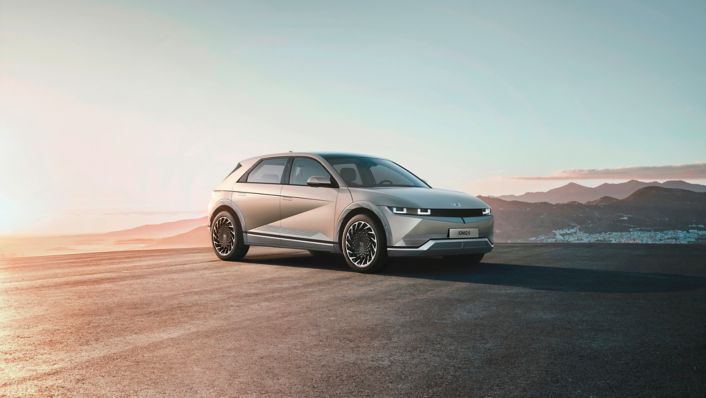 Following the car's debut via a virtual world premiere last month, the company recorded 236,000 expressions of interest in Europe within three days, while the 3,000 units of the limited edition IONIQ 5 Project 45 were almost three times over-subscribed within 24 hours of reservations opening for European customers.
Here is what the press have said about IONIQ 5 so far:
British publication Top Gear was full of praise for IONIQ 5, describing the car as a "sensation", with a particular emphasis on its design:
Taut, well-proportioned and beautifully surfaced.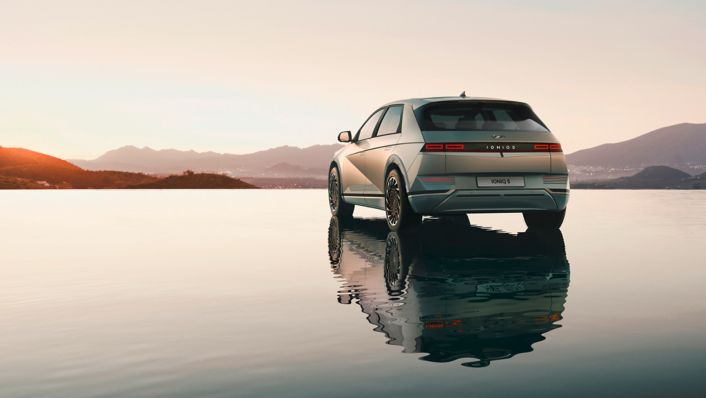 Spain's 20 Minutos also highlighted IONIQ 5's exciting look:
The general appearance of the new model will leave no one indifferent. It is a very modern, crossover-like proposition, which debuts the E-GMP global electric modular platform intended exclusively for the brand's electrified models.
Italy's Gazzetta focused on the eco-friendly materials used for the interior upholstery.
Faux leather, dyed and treated with vegetable oil extractions from linseed, was used for the upholstery of the armchairs. Other finishes were made with fabrics derived from sustainable fibres, such as organic sugar cane components, wool yarns and polymers. As well as fibres made from recycled plastic bottles.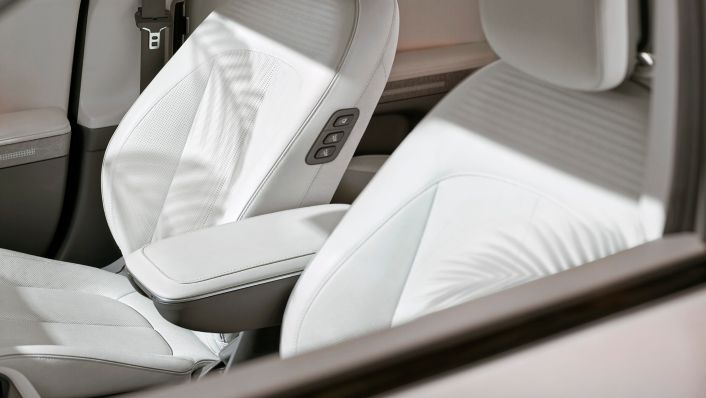 The UK's What Car, meanwhile, was particularly impressed with the solar roof, writing:
In a market first, buyers will be able to order their IONIQ 5 with solar panels built into its roof, which can charge the car on the move.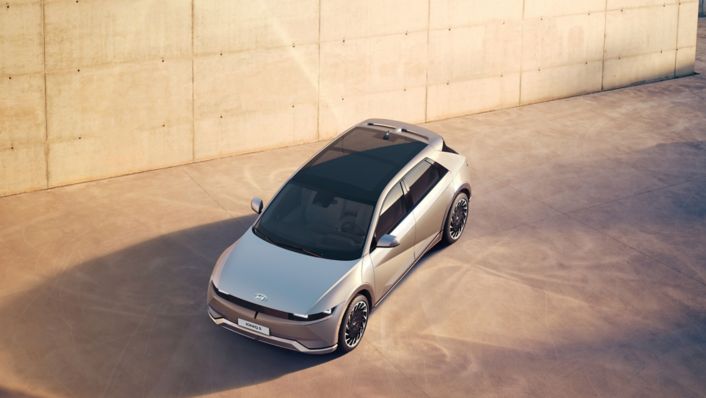 German magazine Auto Bild wrote: "The IONIQ 5 could be the start of a new era in electric mobility," citing its fast charging, new platform, and solid and stylish design as features that make this electric car "special."
Auto Bild also made particular note of IONIQ 5's Vehicle-to-Load (V2L) technology, comparing the battery to a "giant power bank."
Thanks to 'vehicle to load' (V2L) technology, the power bank can not only absorb energy but also deliver it to external devices.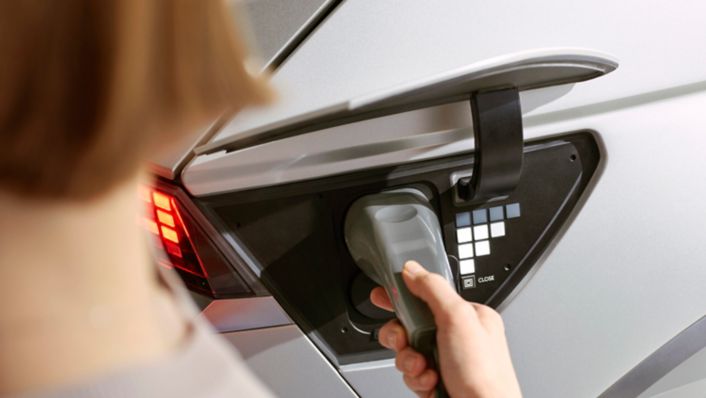 Spain's Motor 16 also praised IONIQ 5's V2L capabilities, writing:
The new electric crossover has a design reminiscent of the Pony and features innovative charging technology, the ability to use it as a battery for other devices and a very remarkable range and performance.
Meanwhile, France's L'Automobile magazine noted IONIQ 5's segment-leading range.
Already ahead of the competition in terms of range with its current electric models, Hyundai is giving itself new means to stay in pole position.
Spain's Autobild.es believes Hyundai's latest model could create shockwaves in the EV market.
Based powerfully on the 45 EV concept car, IONIQ 5 is just the first step in an ambitious electrification strategy that will manifest itself in two more new models - next year's IONIQ 6 and IONIQ 7 in 2024 - in the near future. But now the star of the show is this futuristic-looking, all-electric crossover that is set to revolutionise the market.
In Italy, La Repubblica also believes IONIQ 5 kick-starts something of a revolution for EVs:
Electric, eco-sustainable and technologically advanced: here is the new Hyundai crossover with a range of 480 kilometres. A revolution in the race towards zero emissions.
Finally, in the Netherlands, AD stated that IONIQ 5 is a leap forward for electric cars.
This is the electric car 2.0: charged within 18 minutes, extremely spacious and fit to use with a caravan.