The audacious style and technological genius of Iron Man. The unstoppable spirit and performance of the Hyundai Kona. Together for the first time in limited edition, the Kona Iron Man Special Edition will be available to customers via a limited global production run, with the first units coming to local dealerships in early 2019.
In a collaboration of heroic proportions, Marvel and Hyundai have teamed up to give fans of Tony Stark, Iron Man and the Avengers the SUV of their dreams.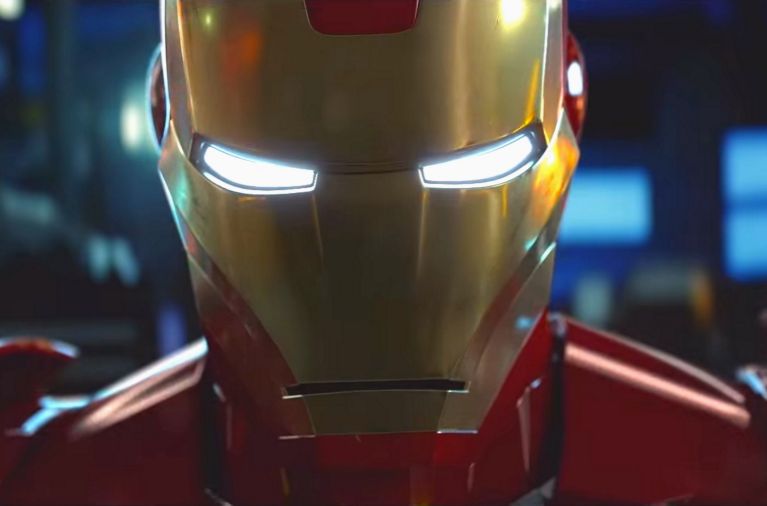 Of course, Iron Man is no stranger to surviving tough situations, such as the one he faced when helping the Avengers take on the terrible Thanos in Marvel's Avengers: Infinity War. Built to jet, protect and out-tech, the Kona Iron Man Special Edition is ready to bring your comic book dreams to life.
With features like All Wheel Drive to help conquer the worst road conditions and Forward Collision-Avoidance Assist with pedestrian detection to help evade dangerous surprises on your drive every day, it's a vehicle designed to make even Tony Stark do a double take.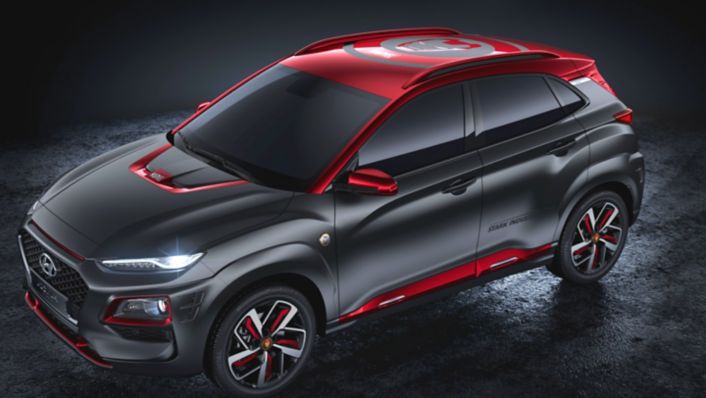 Iron Man exterior

The Kona Iron Man Special Edition wouldn't be a Marvel/Hyundai collaboration without several Tony Stark-like flourishes across its exterior. There are Iron Man exosuit cues throughout, including an Iron Man mask decal on the roof, custom Iron-grip dual-tone 18-inch alloy wheels with Iron Man mask centre caps and Stark Industries lower fascia and rear door decals.
To make it instantly recognisable as the Iron Man livery, the SUV's exterior colour is an exclusive Iron Man red contrasting with a cool matte grey. It also sports a unique V-shaped hood bevel with the classic Marvel logo, front-fender Iron Man mask badging, Iron Man-engraved headlamp internal surfaces, an Iron Man engraving for the D-pillars and a dark chrome Cascading Grille – the Hyundai family identity.

Stark Industries-branded touchscreen

Marvel Cinematic Universe fans know how integral technology is to Tony Stark and his Iron Man alter-ego, so it's only right that the Kona Iron Man Special Edition's 8-inch touchscreen features a Stark Industries-branded interface. The system integrates 3D navigation, media and connectivity features.
The latter includes both Apple CarPlay and Android Auto, enabling users to connect their devices to deliver and control music, messaging and navigation apps, or telephone functions on-screen. For even safer driving, these can all be controlled using hands-free voice commands.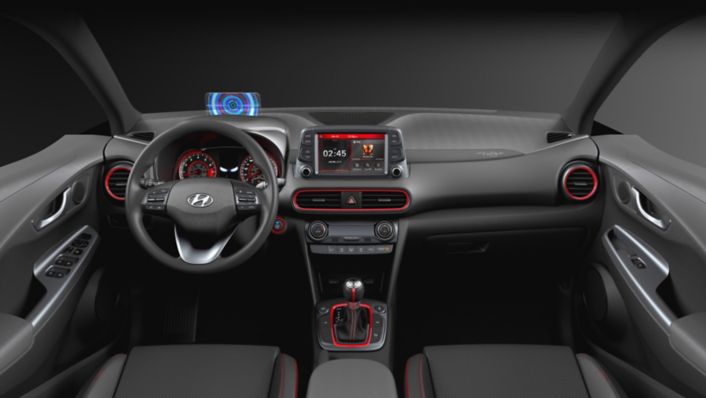 Iron Man Smart Key

A multi-billionaire like Tony Stark just isn't going to own a vehicle he needs to open and start manually using a key. With the Kona Iron Man Special Edition, the days of fumbling for a set of car keys are well and truly over.
If you have its special smart key – which bears an Iron Man mask logo – in your bag or pocket, you can simply reach for the door handle and it will unlock. Once inside, push button ignition allows you to turn this compact SUV on and off at the touch of the button – without having to take your keys out of your bag or pocket. Faster, easier and smarter, it's another way that the Kona uses technology to revolutionise the way you move.

Special Heads-up Display

The Kona Iron Man Special Edition's heads-up display start-up animation sequence and its instrument panel features Iron Man-themed technical graphics. The heads-up display (HUD) projects relevant driving information – such as speed, navigation commands and warnings – directly into your line of sight, allowing faster processing of information while keeping your attention on the road ahead for safe driving.
With a projected image size of eight-inch at two meter distance and class-leading luminance of more than 10,000 candela per square metre, the new HUD guarantees best visibility in different light conditions. Once activated via the button beside the steering wheel, it deploys vertically and disappears into the dashboard when not in use.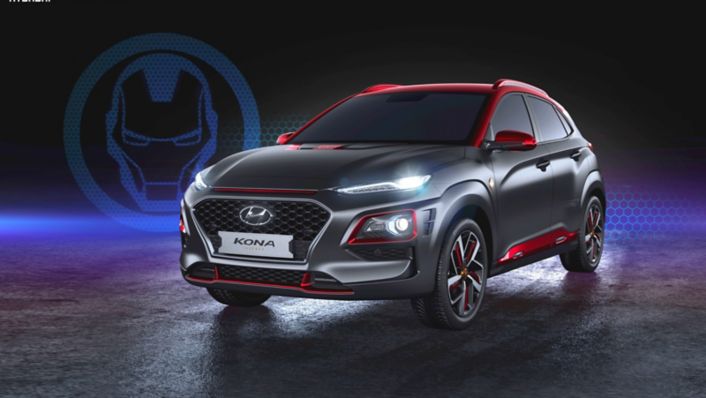 Unique Iron Man LED lights

So that it closely resembles the facemask and eye shape of the iconic Iron Man exosuit of Marvel's comics and films, the Kona Iron Man Edition has a unique front-lighting signature, including a custom LED daytime running light form. The latter glows electric blue, giving it the ultimate Iron Man activated look.
The full-LED headlights with Smart High Beam detect both oncoming vehicles and vehicles in the same lane ahead at night, and automatically changes to low-beam as appropriate, reducing blinding effects on other drivers. Whenever there are no vehicles detected, the system automatically reactivates the high beams. The static Low Beam Assist (LBA-S) turns additional lamps on and off based on the vehicle's speed and steering angle.

Tony Stark signature interior

Tony Stark is not a man who is shy about putting his name in big bold font on his creations, so it is only right that a graphic bearing his signature adorns the Kona Iron Man Special Edition's dashboard. As well as a custom seat design, the interior gets even more Marvel flavour with a centre console that features Iron Man visual graphics, which adorn the knob on the unique Iron Man gear stick.