The Hyundai Motorsport team's encouraging performance in 2018 bodes well for the 2019 WRC season, where they will be hoping to go one better and win their first championship.
Hyundai Motorsport's fifth season in the WRC recently came to an end and, as in 2017, the team finished second overall, with Thierry Neuville winning three events along the way.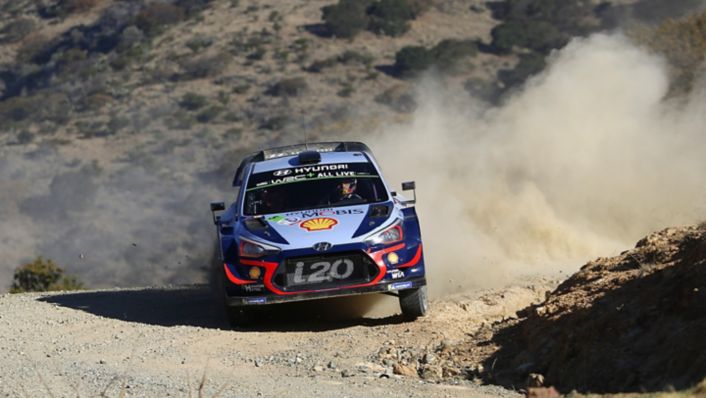 We've compiled a rundown of how the team fared in 2018, including video highlights of some of the best moments from the past 12 months.
#1 Rallye Monte-Carlo - 25-28 January
The opening round of the season took place in Monaco from 25-28 January. Hyundai Motorsport endured a tough start to the 2018 WRC, and twice had to tackle the iconic Col de Turini in icy conditions.
Thierry Neuville scored two stage wins and two second-fastest times to secure fifth place overall. Meanwhile, Andreas Mikkelsen finished third in the Power Stage, while Dani Sordo was forced to retire early from the event.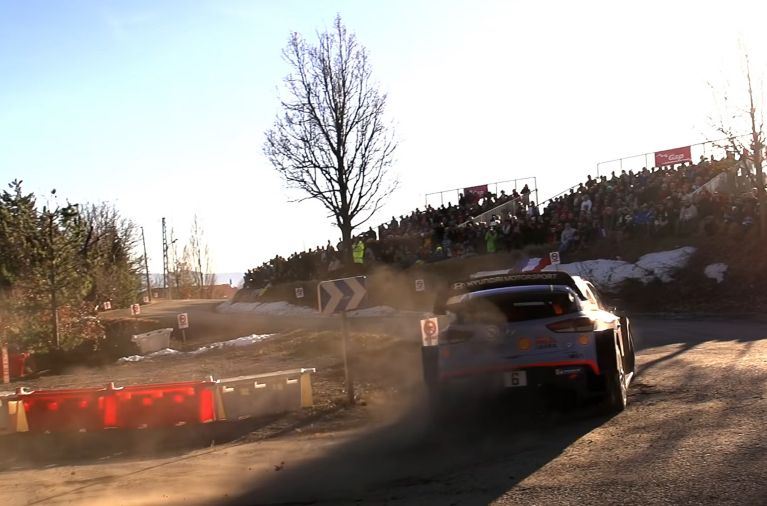 #2 Rally Sweden - 15-18 February
Hyundai Motorsport had much to celebrate following the second event of the 2018 WRC, as the team claimed its first-ever Rally Sweden victory, with a 1-3-5 result.
Thierry Neuville won the rally by 19.8 seconds, while Andreas Mikkelsen celebrated his first podium for Hyundai Motorsport by finishing in third place. Rounding off a successful weekend, Hayden Paddon came fifth.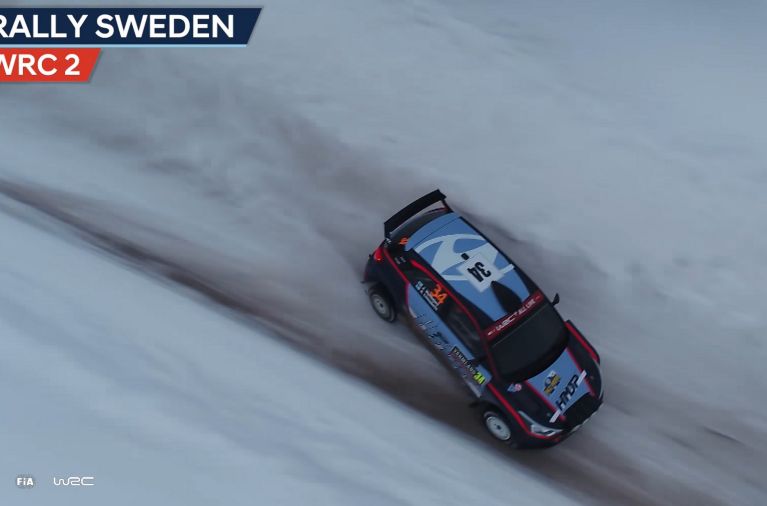 #3 Rally Mexico - 8-11 March
Rally Mexico was another rewarding event for Hyundai Motorsport, as the team enjoyed its best-ever result.
Spaniard Dani Sordo registered three stage wins to finish in an impressive second place. Meanwhile Andreas Mikkelsen finished just off the podium in fourth and Thierry Neuville came sixth. Both drivers scored points in the Power Stage.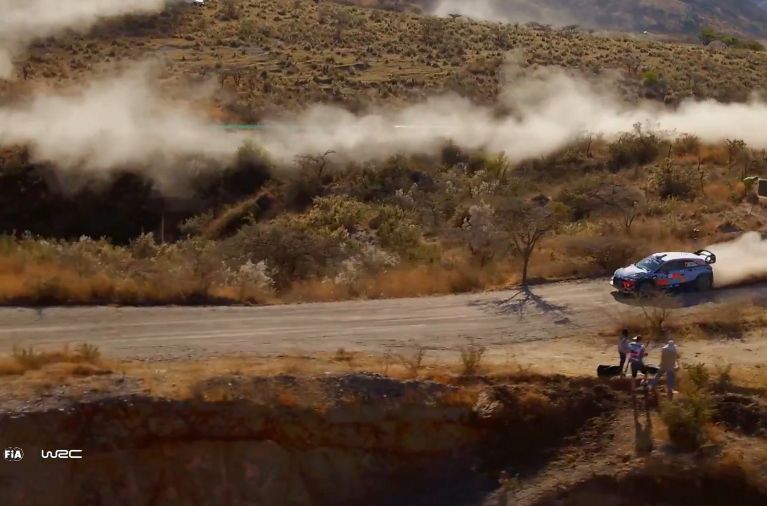 #4 Tour de Corse - 5-8 April
The tight and twisty stages on the tarmac of the Tour de Corse proved a challenge for the Hyundai Motorsport team. After a difficult weekend, Thierry Neuville salvaged third place for the team.
All three of the team's drivers finished in the top seven, with Dani Sordo in fourth and Andreas Mikkelsen in seventh.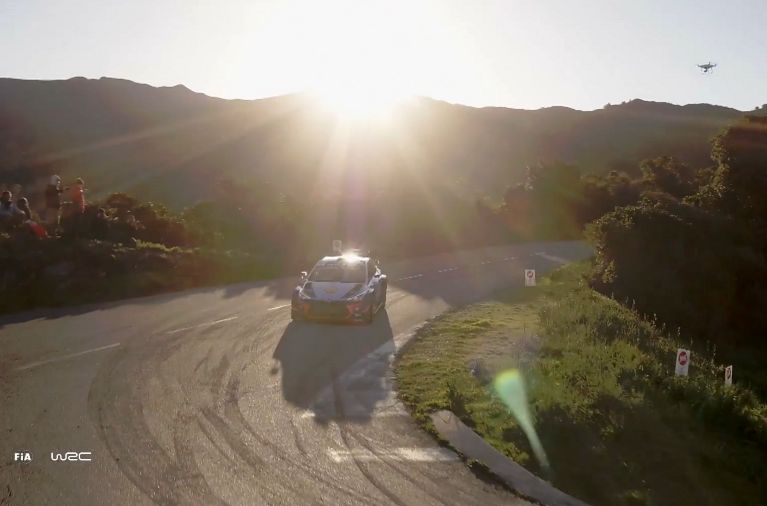 #5 Rally Argentina - 26-29 April
The fifth round of the 2018 WRC proved to be a successful one for Hyundai Motorsport, as the team extended its championship lead.
Thierry Neuville completed a fine drive to second place and then took maximum points in the Power Stage. Dani Sordo was close behind, claiming his second gravel podium of the season with an impressive third-place finish. Meanwhile, Andreas Mikkelsen came in fifth and earned three Power Stage points.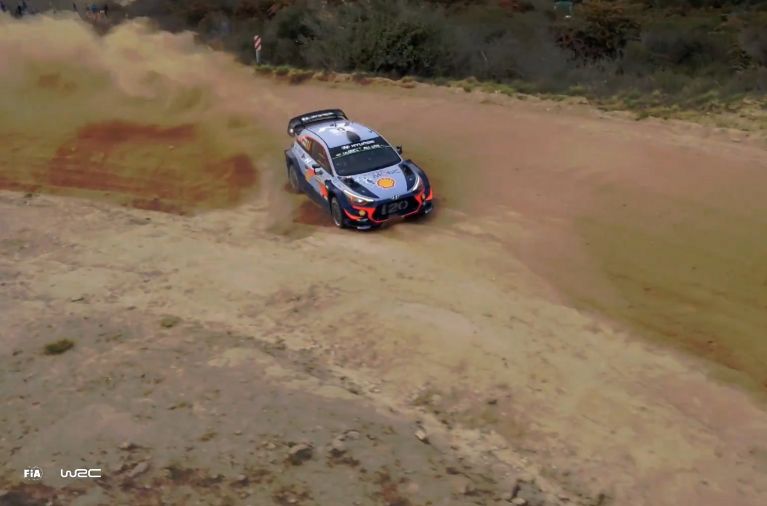 #6 Rally de Portugal - 17-20 May
This year, Hyundai Motorsport triumphed at Rally de Portugal for the first time ever and secured the team's ninth WRC win overall. Thierry Neuville delivered a masterful performance across the event's 20 gravel stages for his second victory of the 2018 WRC.
Despite pushing hard to finish on the podium, Dani Sordo finished in fifth place after being handed a ten-second penalty for an apparent infringement of regulations during Friday evening's Porto Street Stage. Meanwhile, Andreas Mikkelsen picked up some additional points for the team after re-joining under Rally 2.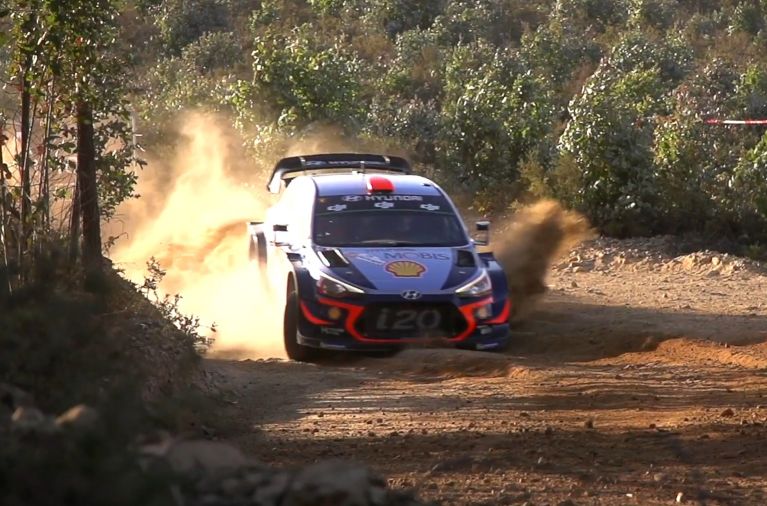 #7 Rally Italia Sardegna - 7-10 June
Belgian Thierry Neuville scored a clean sweep of stage wins and beat title rival Sébastien Ogier by 0.7 seconds at Rally Italia Sardegna, in one of the closest finishes in WRC history. The Hyundai Motorsport driver began the day with a 3.9-second deficit but won all four of Sunday's stages.
Meanwhile, Hayden Paddon finished the rally in fourth place overall, and Andreas Mikkelsen picked up two drivers' championship points after coming fourth in the Power Stage.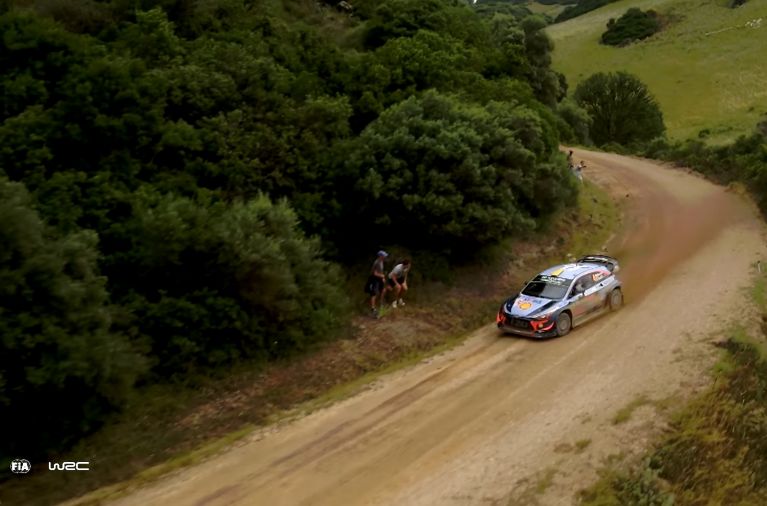 #8 Rally Finnland - 26-29 July
Following a series of successful WRC rounds, Hyundai Motorsport's drivers endured a difficult Rally Finland in July.
Haydon Paddon achieved a fourth-place finish on the fast and flowing roads, equaling the team's best-ever result at the event. Thierry Neuville came ninth, with Andreas Mikkelsen just behind him in tenth.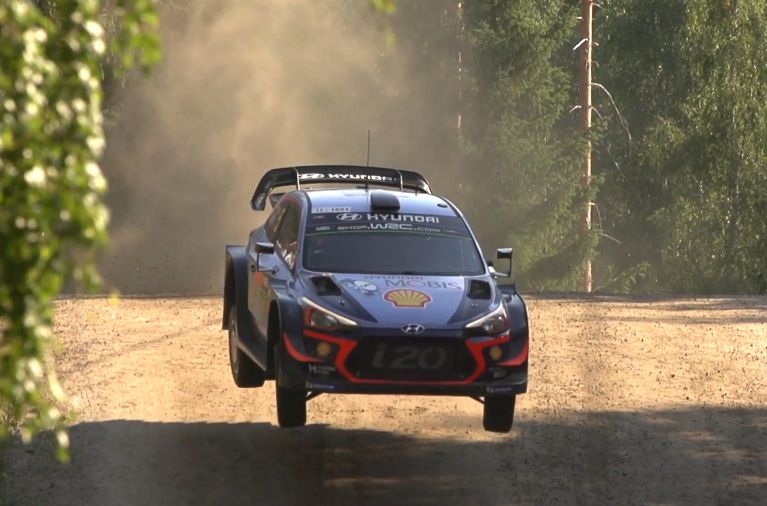 #9 Rallye Deutschland -16-19 August
Hyundai Motorsport claimed its ninth podium finish of the 2018 WRC at Rallye Deutschland, the ninth round of the season. Thierry Neuville finished runner-up on a thrilling Sunday morning. This included two runs through the 29.07 km Grafschaft stage, and the Power Stage at Bosenberg.
Andreas Mikkelsen scored eight points for the team with a sixth-placed finish, but unfortunately Dani Sordo had to retire from the rally.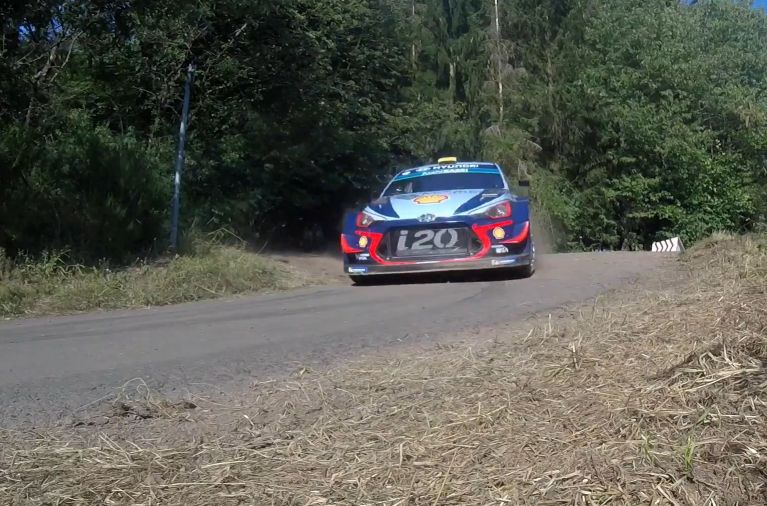 #10 Rally Turkey - 13-16 September
Round ten of the 2018 WRC headed to Turkey for the first time since 2010. After a challenging four days on gravel, Hyundai Motorsport made it on to the podium, with Hayden Paddon finishing in third place. Andreas Mikkelsen finished fifth, although he led the rally on three separate occasions.
Meanwhile, Thierry Neuville endured a difficult weekend and was forced to rejoin under Rally 2 on Sunday Morning. However, he did manage to complete the Power Stage in less than five minutes, scoring five crucial extra points.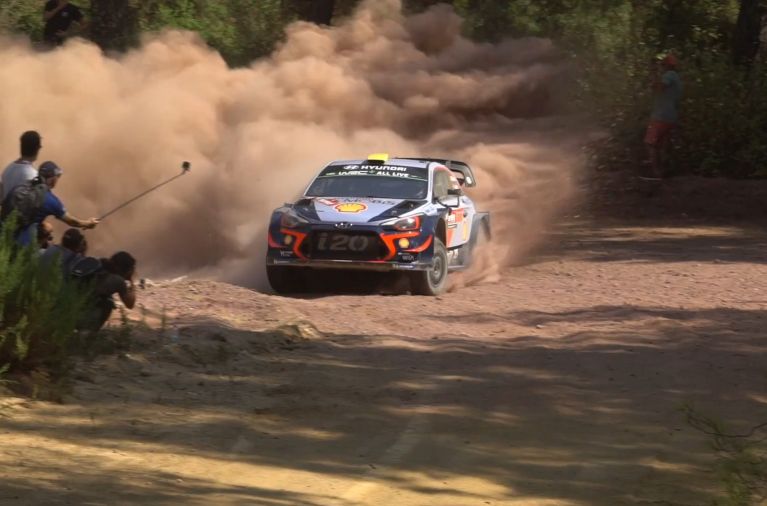 #11 Wales Rally GB - 4-7 October
Hyundai Motorsport endured a tough event at Wales Rally GB in October, however all three drivers finished within four seconds of each other and picked up valuable points for the team.
Thierry Neuville came in fifth place and set the fourth-fastest time in the 14.76 km Gwydir Power Stage. Andreas Mikkelsen and Hayden Paddon completed the rally in sixth and seventh respectively.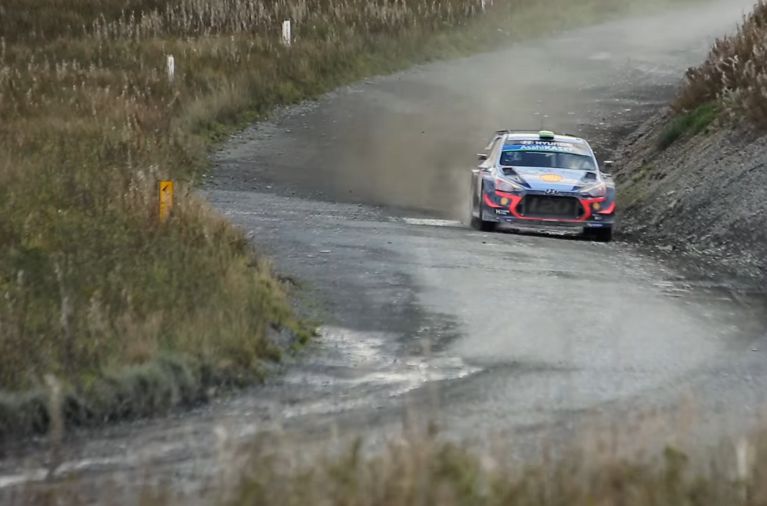 #12 Rally de España - 25-28 October
Rally de España was the penultimate race of the 2018 WRC season and after some late drama, Thierry Neuville finished in fourth place, just 0.5-seconds from the podium. This result ensured he went into the final race of the season with a shot at becoming WRC Drivers' champion for the first time.
Neuville's team-mates Dani Sordo and Andreas Mikkelsen finished in fifth and tenth, respectively. This result meant the team remained in contention for its first WRC Manufacturers' Championship.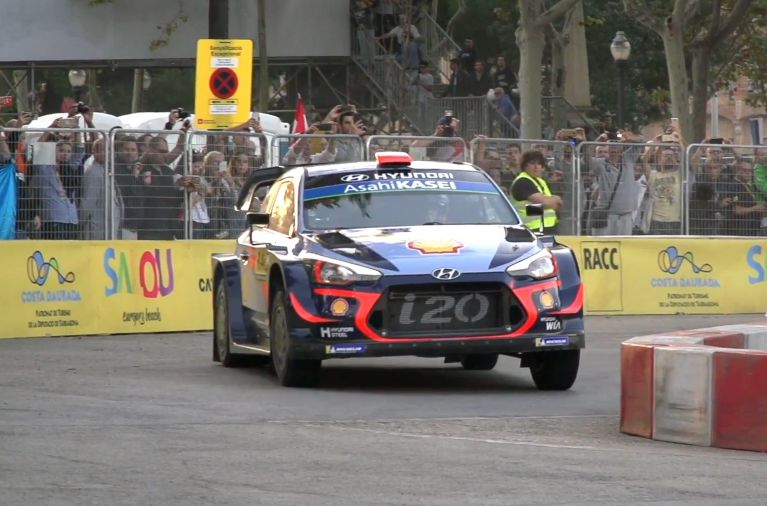 #13 Rally Australia - 15-18 November
The 2018 WRC concluded with a dramatic final race of the season, as Hyundai Motorsport finished the season in second place in the WRC Manufacturers' Championship.
Hayden Paddon achieved his best result of the season by finishing in second place, while Andreas Mikkelsen mounted a solid comeback following a retirement on Friday, ending the event in 11th overall.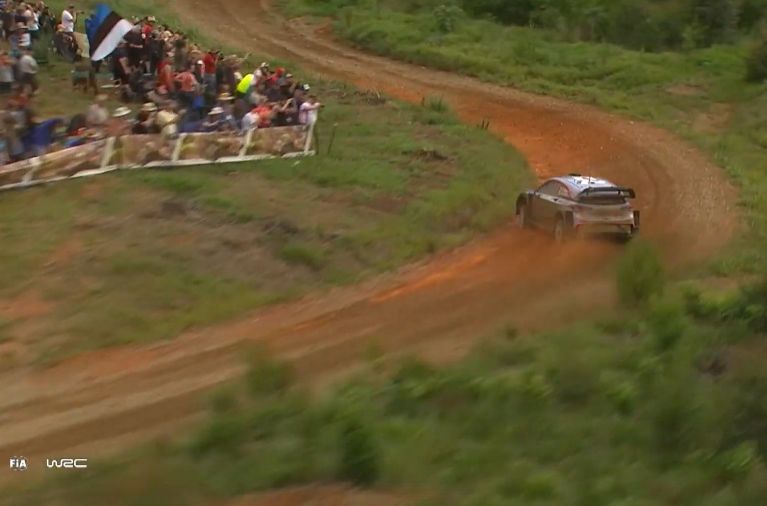 Thierry Neuville sadly had to retire at the start of Sunday's second loop. However, he can be proud to have finished second in the WRC Drivers' Championship for the third season in a row and will hope to win his maiden WRC title in 2019.