We are pleased to invite you to the Hyundai KONA N Driving Experience.
The all-new KONA N is the first dedicated Hyundai N SUV. Following Hyundai N's new claim – "Never just drive" – KONA N offers customers an urban SUV lifestyle experience combined with race track-capable N technologies.
Hyundai KONA N | Driving Experience | Press conference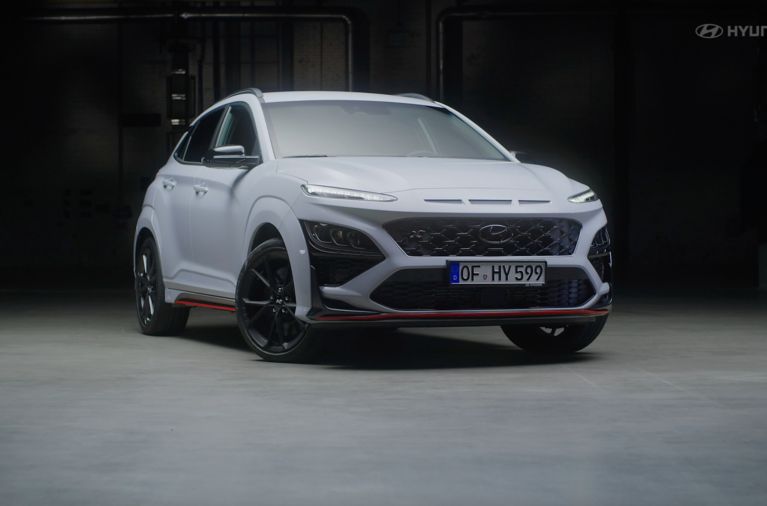 Fuel consumption combined for the Hyundai KONA N 2.0 T-GDI (280 PS) with DCT in l/100 km: 8.5; CO2 emissions combined in g/km: 194 (WLTP)
The all-new Hyundai KONA N offers a winning combination of versatility, spirited acceleration, agility and racetrack capability. It is powered by a 2.0 litre turbocharged GDI engine paired exclusively with Hyundai's N DCT, an enhanced version the in-house developed eight-speed wet-type dual-clutch transmission. The powertrain delivers a maximum output of 280 PS and 392 Nm.
Hyundai KONA N | Driving Experience | Product highlights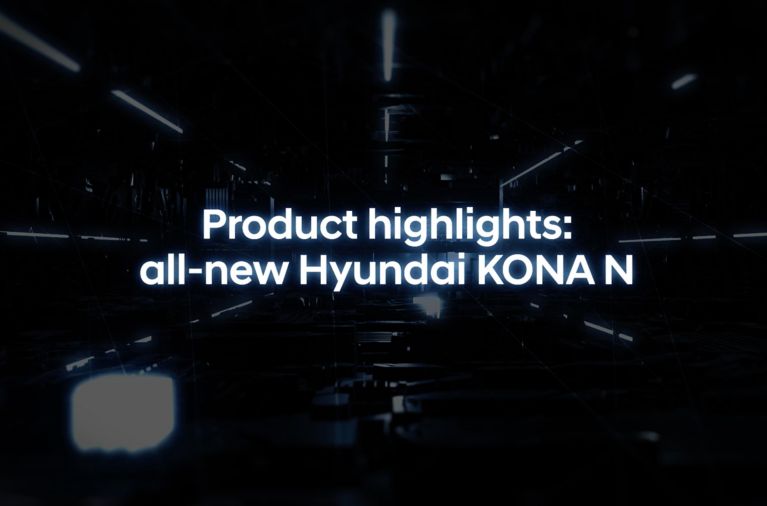 Hyundai KONA N | Driving Experience | Test drive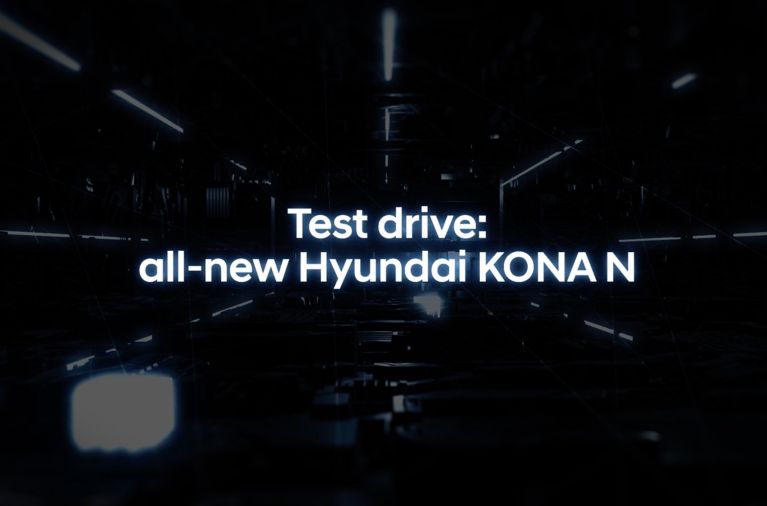 The engine offers a flat power tune that ensures high response and improved acceleration for even more fun to drive on the racetrack, thereby utilizing more of the engine's potential. KONA N has a maximum speed of 240 km/h and can accelerate from 0-100 km/h in 5.5 seconds using Launch Control.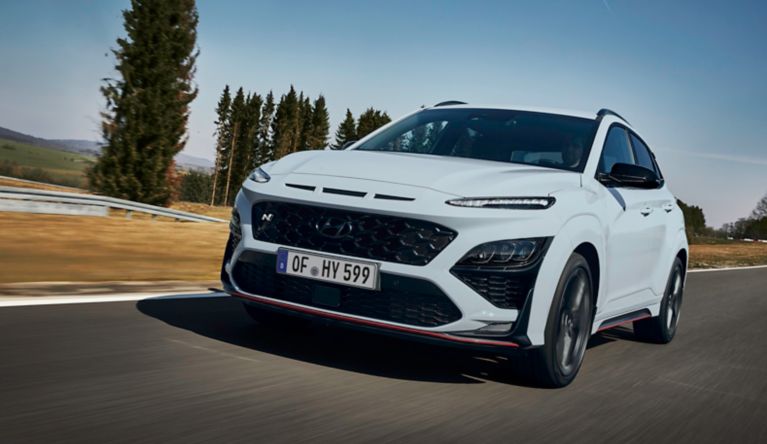 Fuel consumption combined for the Hyundai KONA N 2.0 T-GDI (280 PS) with DCT in l/100 km: 8.5; CO2 emissions combined in g/km: 194 (WLTP)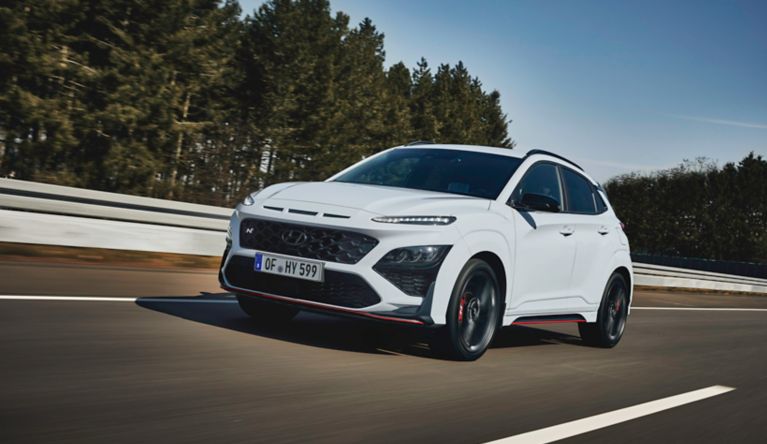 Fuel consumption combined for the Hyundai KONA N 2.0 T-GDI (280 PS) with DCT in l/100 km: 8.5; CO2 emissions combined in g/km: 194 (WLTP)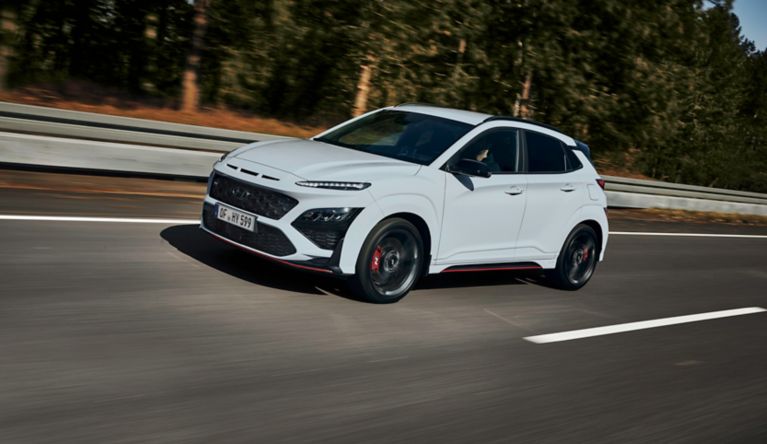 Fuel consumption combined for the Hyundai KONA N 2.0 T-GDI (280 PS) with DCT in l/100 km: 8.5; CO2 emissions combined in g/km: 194 (WLTP)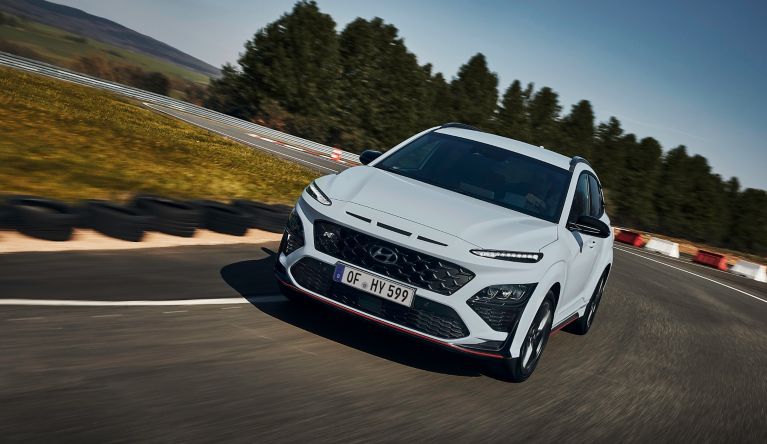 Fuel consumption combined for the Hyundai KONA N 2.0 T-GDI (280 PS) with DCT in l/100 km: 8.5; CO2 emissions combined in g/km: 194 (WLTP)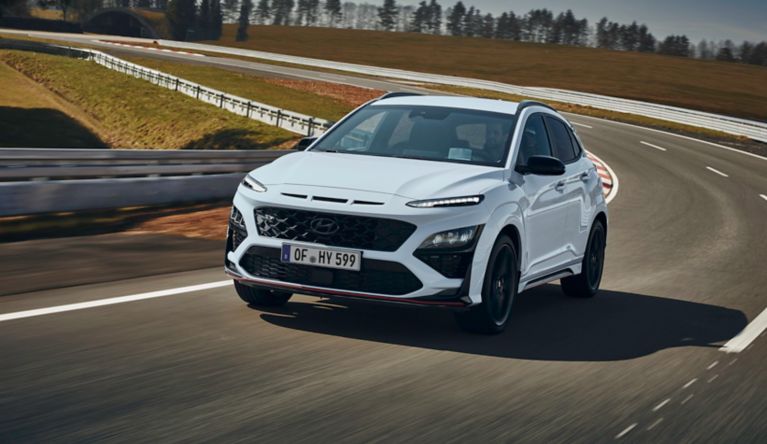 Fuel consumption combined for the Hyundai KONA N 2.0 T-GDI (280 PS) with DCT in l/100 km: 8.5; CO2 emissions combined in g/km: 194 (WLTP)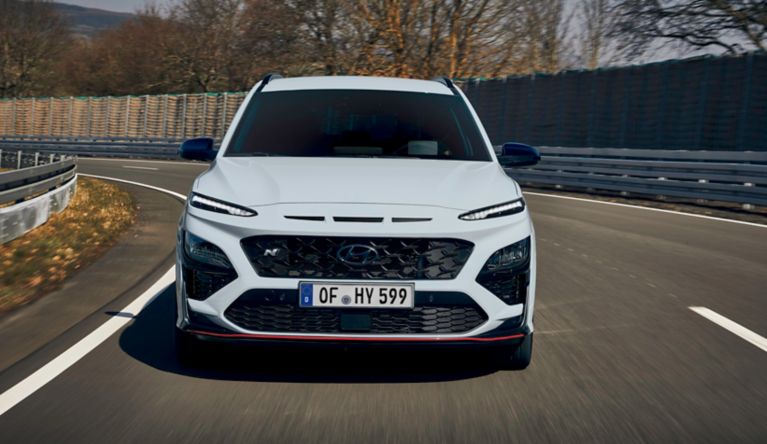 Fuel consumption combined for the Hyundai KONA N 2.0 T-GDI (280 PS) with DCT in l/100 km: 8.5; CO2 emissions combined in g/km: 194 (WLTP)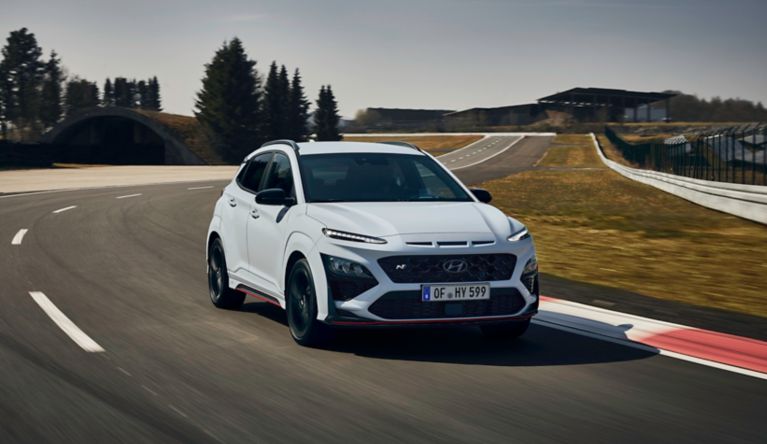 Fuel consumption combined for the Hyundai KONA N 2.0 T-GDI (280 PS) with DCT in l/100 km: 8.5; CO2 emissions combined in g/km: 194 (WLTP)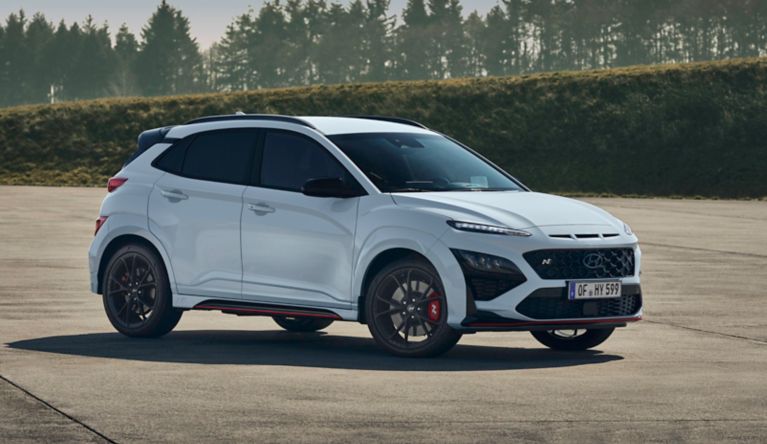 Fuel consumption combined for the Hyundai KONA N 2.0 T-GDI (280 PS) with DCT in l/100 km: 8.5; CO2 emissions combined in g/km: 194 (WLTP)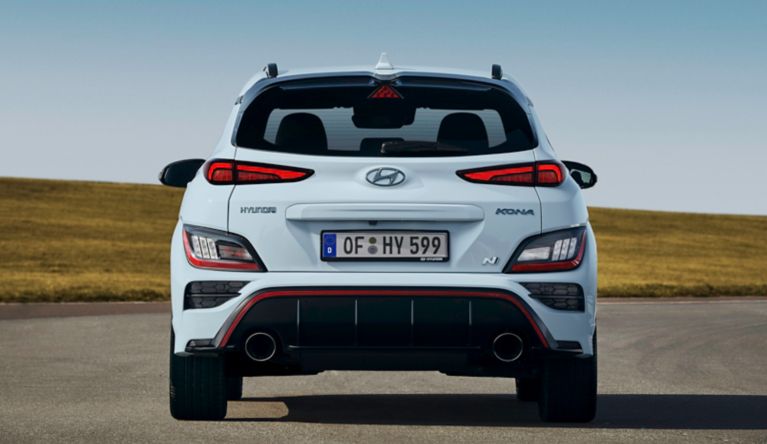 Fuel consumption combined for the Hyundai KONA N 2.0 T-GDI (280 PS) with DCT in l/100 km: 8.5; CO2 emissions combined in g/km: 194 (WLTP)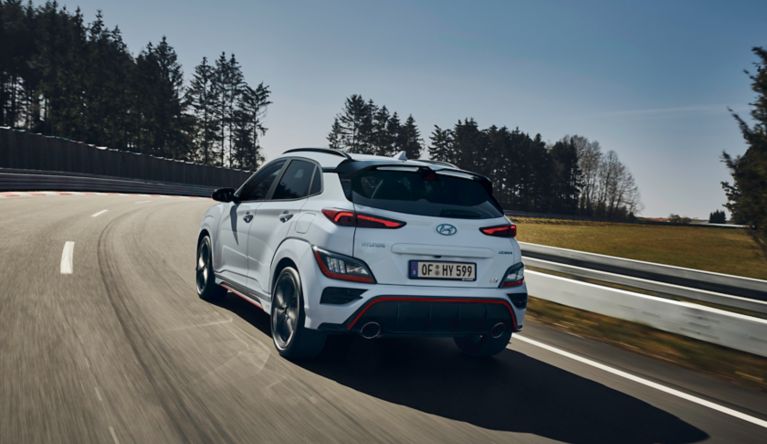 Fuel consumption combined for the Hyundai KONA N 2.0 T-GDI (280 PS) with DCT in l/100 km: 8.5; CO2 emissions combined in g/km: 194 (WLTP)
Fuel consumption combined for the Hyundai KONA N 2.0 T-GDI (280 PS) with DCT in l/100 km: 8.5; CO2 emissions combined in g/km: 194 (WLTP)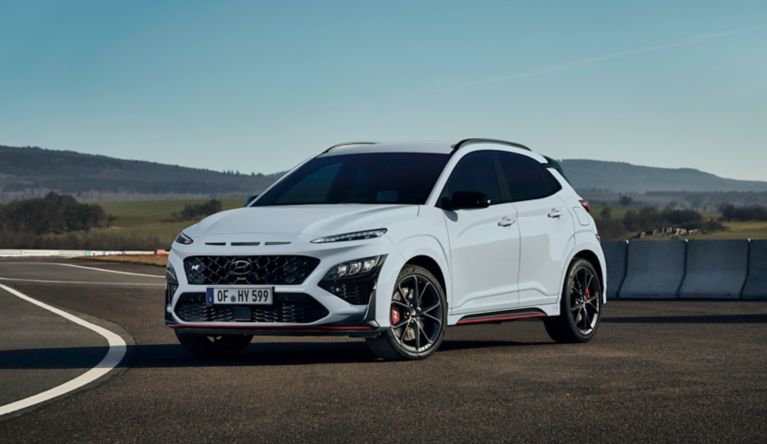 Fuel consumption combined for the Hyundai KONA N 2.0 T-GDI (280 PS) with DCT in l/100 km: 8.5; CO2 emissions combined in g/km: 194 (WLTP)
All-new KONA N has been developed on the basis of the three pillars of all Hyundai N models: corner rascal, everyday sports car and race track capability:
Corner rascal: unique carving experience delivered with precision
Everyday sports car: control made easy, from smooth urban commutes to exhilarating racetrack drives
Race track capability: drive hard on the racetrack, just as it is
Key highlights of the KONA N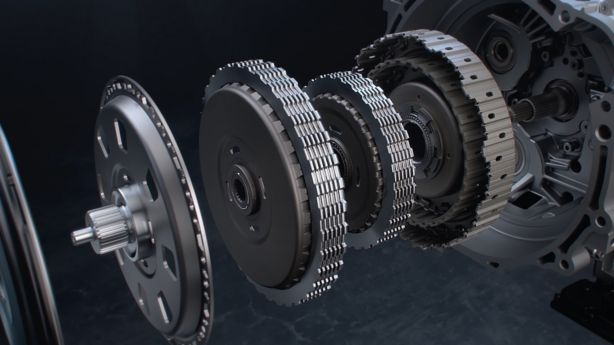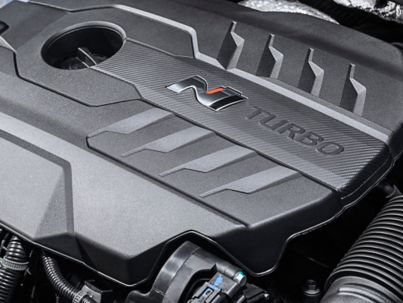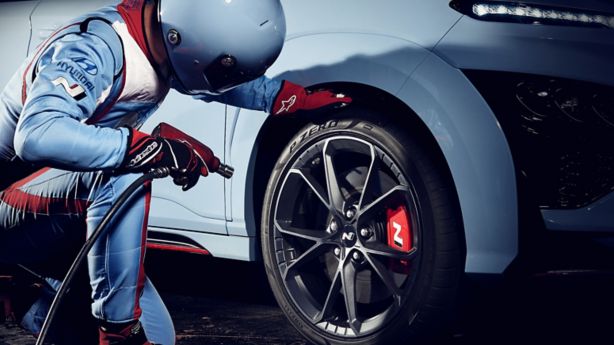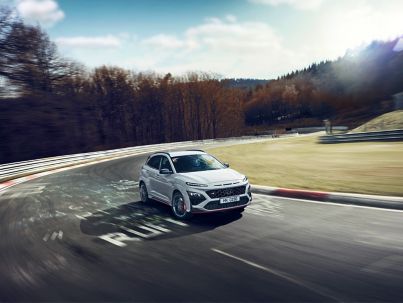 Left: Fuel consumption combined for the Hyundai KONA N 2.0 T-GDI (280 PS) with DCT in l/100 km: 8.5; CO2 emissions combined in g/km: 194 (WLTP)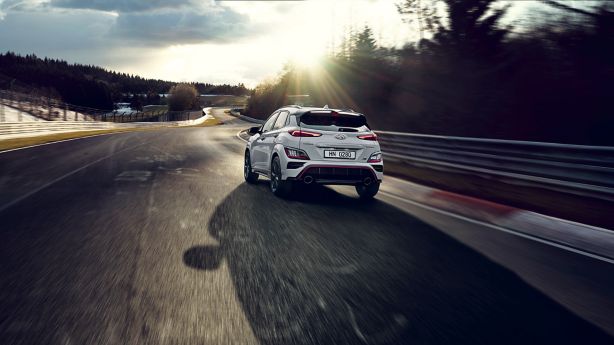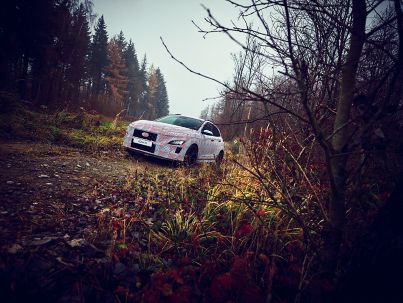 Right: Fuel consumption combined for the Hyundai KONA N 2.0 T-GDI (280 PS) with DCT in l/100 km: 8.5; CO2 emissions combined in g/km: 194 (WLTP)
Left: Fuel consumption combined for the Hyundai KONA N 2.0 T-GDI (280 PS) with DCT in l/100 km: 8.5; CO2 emissions combined in g/km: 194 (WLTP)