Hyundai Motor aims to be the number one Asian car brand in Europe by 2021. In these videos, Hyundai Motor Europe employees discuss their experiences working with this ambitious company.
Over 90% of Hyundai cars sold in Europe are designed, engineered and made in the company's European facilities. These include Hyundai Motor Europe's headquarters in Offenbach, Germany, which are shared with Hyundai Motor Deutschland. Home to 600 employees, more than 160 of them work for Hyundai Motor Europe at this facility, which covers an area of more than 25,000 square metres.
Hyundai Motor also has two manufacturing facilities on the continent, in the Czech Republic and Turkey, as well as a research and development centre in Rüsselsheim, Germany and a testing centre at the iconic Nürburgring race track.
If you take up a career at Hyundai Motor Europe, you will be joining one of the fastest growing car manufacturers in the world with record sales and growing brand presence on the continent. The company's European Sales, Marketing and Customer Service divisions are all based in Offenbach. In the following videos, we hear from some of the employees who work in these departments.
On the Road to 2021

The first video features David Fitzpatrick, Director of PR & Brand Experience at Hyundai Motor Europe, who discusses the company's 'Road to 2021' strategy. David reveals that Hyundai set a new record in 2016 by surpassing 500,000 sales for the first time. This bodes well for Hyundai Motor as it aims to become the number one Asian brand in Europe by 2021. Until then, 30 new models and derivatives will be launched.
Future mobility is another important for Hyundai Motor's strategy in Europe, says David. Hyundai is the first manufacturer to sell hybrid, fuel cell, electric and plug-in hybrid cars. He says the company is continuously bringing in new solutions to keep Hyundai Motor at the forefront of eco mobility, citing Hyundai's car-sharing scheme in Amsterdam, which features 100 IONIQ cars.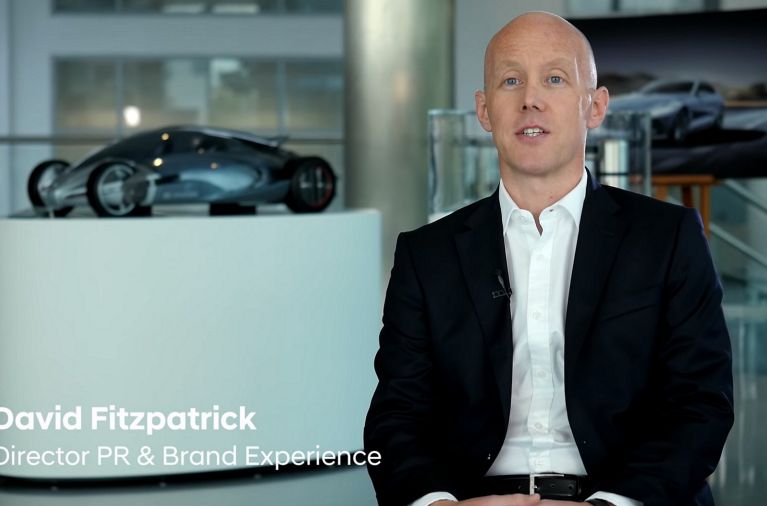 María Lombardía, Assistant Manager Brand Experience

The second video stars María Lombardía, Assistant Manager Brand Experience, who describes what it is like working at Hyundai Motor Europe, having previously worked for Hyundai Motor España. She says that it was a big step to move to Germany, but that Frankfurt is an international city – something also visible at Hyundai Motor Europe, which has employs from 26 different countries. English is the working language of the company, but people speak in a host of other languages, including German, Italian and Korean.
María's main task is to plan media events for each new model Hyundai Motor produces. María is in charge of the whole preparation ahead of an event. This involves creating the event concept, determining how it will flow, assessing car logistics and finding the right location as well as deciding upon new and different approaches.
What I like the most about Hyundai Motor Europe are my colleagues. It is really easy to work with them and also they are really co-operative and friendly.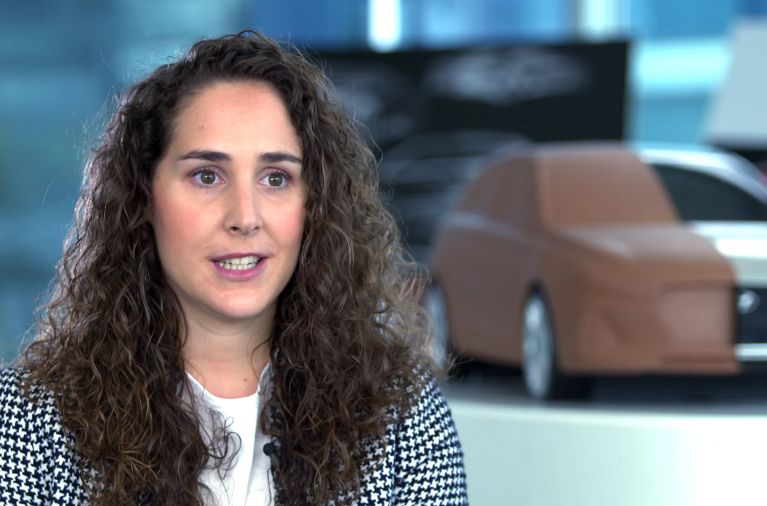 Javier García, Manager Product Marketing

In the third video, Javier García, Manager Product Marketing, describes his role at Hyundai Motor Europe and discusses what makes him passionate about his work. Javier began working at the company in product marketing department in 2010, and he is currently in charge of the SUV range and the IONIQ line-up. The product is the core of Hyundai Motor Europe, says Javier, and as a product manager it is essential that he interacts with colleagues from departments across the company, including PR, advertisers, engineers and designers, which makes his days at work very varied.
Javier believes eco mobility is very important for the future of Hyundai in Europe. He says that Fuel Cell features many advantages, as it is very easy to fill up the tank, it offers a smooth and silent ride, while water is its only emission. One of the advantages of working at Hyundai Motor Europe is that every employee has the opportunity to test drive any Hyundai model.
Several things make me passionate about my work, for example the degree of freedom we have for performing our tasks here is really incredible. You can see the result of your work outside on the road.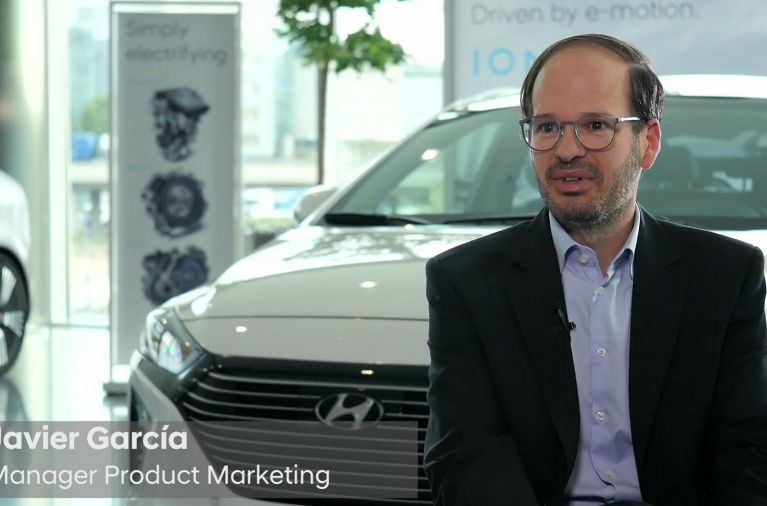 Emma Hwang, Customer Life Cycle Management Specialist

In the final video, Emma Hwang, who works in the Customer Relations department as a Life Cycle Management Specialist, gives an insight into her daily life at Hyundai Motor Europe. Her role involves setting up strategies and policies for all European countries in close collaboration with the Hyundai Motor headquarters in Korea. The company offers a range of training, including the opportunity to learn Korean. Emma reveals that Hyundai Motor Europe also offers training to car dealers to enable them to offer the best customer service in licensed showrooms.
I find my job challenging and interesting at the same time. Working on a project basis requires you to be fully dedicated to your task from the beginning to the end.