Celebrating the Le Fil Rouge concept car's fusion of design and technology, Hyundai and design bible Wallpaper* have collaborated with artist Moritz Waldemeyer to create a unique light installation.
London-based Waldemeyer and his team created a ribbon of computer-controlled LED lights that evoke the aerodynamic form of Le Fil Rouge, which is based on the golden-ratio – a common mathematical ratio found in nature that describes the perfectly symmetrical relationship between two proportions.
The light ribbon was anchored to six winches via slender wires, with each winch precisely computer-controlled to allow the lights to make flowing journeys through the installation's three-dimensional space.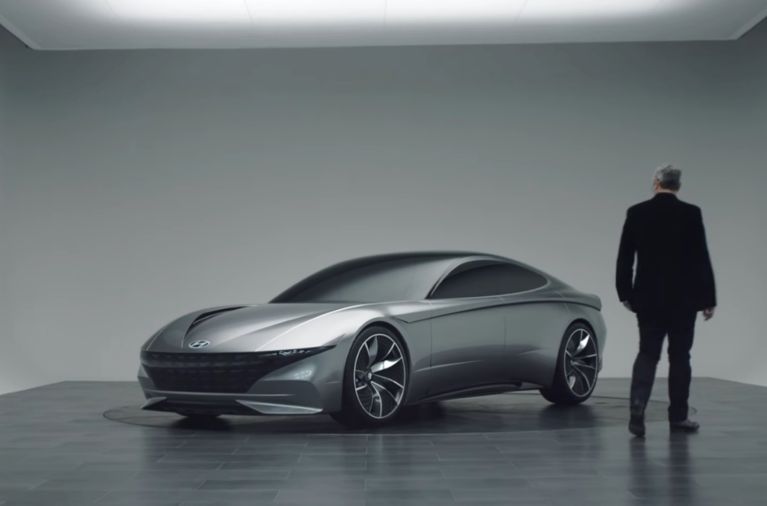 Waldemeyer, who has worked with giants from the worlds of architecture and design such as Zaha Hadid, Yves Béhar, Ron Arad and Hussein Chalayan, told Wallpaper*: "The two most striking aspects of the car are its elegant flow of lines and the parametric jewel surfaces. These were the starting point for the creative process."
The LED line creates a surface and draws it into the air. Depending on the graphic design we generate, we are able to draw different graphics and patterns on a carpet of light. We used parametric 3D design software during the preparation of the shoot and the setup allowed us to 'paint' in high resolution within a very large volume in space.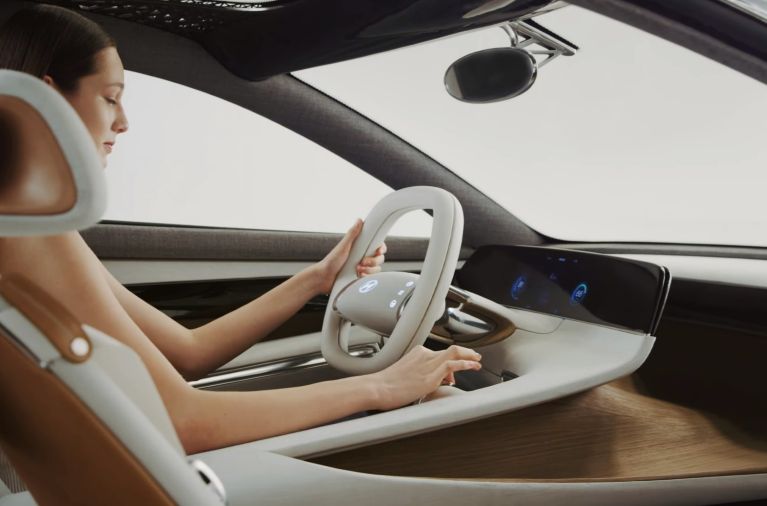 The result is a shimmering sculpture that reflects 'Sensuous Sportiness', the new era of Hyundai design will be embodied by all future Hyundai vehicles, ranging from sedans to SUVs. Defined by the harmony between four the fundamental elements of proportion, architecture, styling and technology, its aim is to bring instinctive beauty and create emotional value and desirability in Hyundai vehicles.
The curved spaces evoke the aerodynamic form and beauty of Le Fil Rouge. It's by far the most elegant interpretation of an electric car I've ever seen. There's a whole new elegance in the design language because new cars will have to be aerodynamic so they can achieve their range.