Car suspensions may seem to be a relatively simple, but they involve a number of crucial factors to ensure your car drives smoothly on the road. This is why suspensions are so crucial to safe driving.
It's a warm spring day and you've decided to go for a drive in the countryside to enjoy the seasonal sunshine. Away from main roads and motorways, you encounter uneven stretches of road. Despite the fact your car appears to be taking a pounding from the gravelly surface and potholes, your journey remains smooth. This is thanks to the car's suspension, which ensures drivers and passengers retain a level of comfort and stability while driving down bumpy terrain.
Without it, you could experience more than just discomfort. At high speeds, the vertical acceleration caused by hitting a bump in the road can cause tires to temporarily lose contact with it. And of course, when your tyres are not in contact with the road, you are not in control of your car.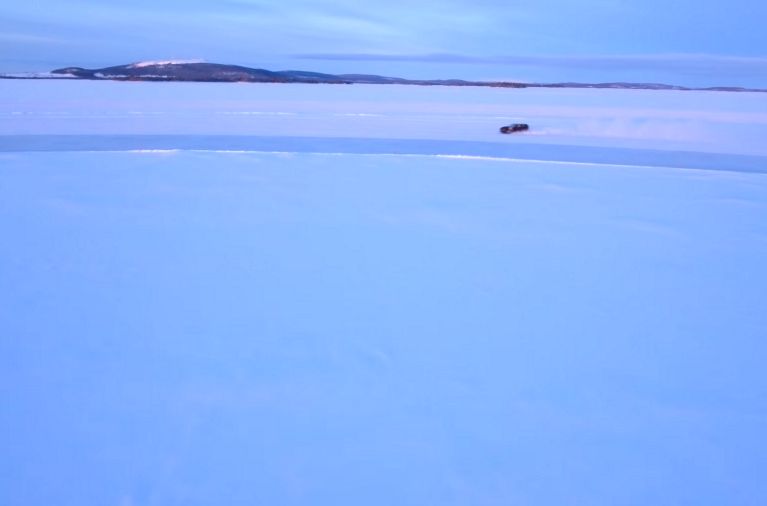 How car suspensions work

The job of a car suspension is to maximise the friction between the tyres and the road surface, to provide steering ability with good handling and a smoother ride. A suspension system has five key components, all as important as each other: the chassis, the control arms, the steering linkage, the springs and the shock absorbers. The chassis is a metal frame that supports the car's engine and body. It is supported by the suspension, which ensures the rest of the car stays in full contact with the road.
The control arms connect a car's suspension to its chassis, keeping its wheels in line with the body on uneven road surfaces. The springs are designed to absorb the energy from an uneven road surface and stop it causing a sudden impact that is transferred into the car's chassis. However, on their own they are not so effective at dissipating that energy and would continue to bounce until all of it has been used up, making for a very bouncy ride and potentially uncontrollable car.
To prevent this, the springs work in combination with shock absorbers. The latter produce a dampening effect, slowing down and reducing the strength of any vibrations an uneven road surface causes by compressing and then expanding to absorb the impact, without causing your car to shake.
The shock absorbers used in the automobile industry's early years each provided an equal amount of resistance, no matter the strength of an impact was. In modern vehicles, shock absorbers detect the velocity of an impact and provide the appropriate amount of resistance to absorb it.
One of the most common dampening components in European cars is the MacPherson strut, essentially a shock absorber mounted inside a spring in a single unit. It provides both the dampening function and structural support for a vehicle's suspension. 
How tyres and suspensions work together

Although car suspension systems are renowned for their shock absorber function, many people are unaware of the fact that they are also comprised of tyres and wheels, tyre air pressure, springs and linkages connecting the vehicle chassis to its wheels. Suspension systems are designed to keep a car's wheels in contact with the road surface as much as possible, while absorbing and isolating the cabin from vertical ground forces emanating from uneven terrain. To do this, it must be able to withstand the pain of a thousand hits from every pothole, bump and heavy corner drivers face on the road.
If there's a problem with a car's suspension, its tyres will be the first to suffer. Since suspensions are vital in keeping tyres on the road, the wear and tear of a car's tyres may become uneven if the system is not balanced. This is because less responsive springs on one tyre may cause that tyre to be used less. An uneven amount of wear and tear across car tyres might indicate worn out or partially damaged suspension parts.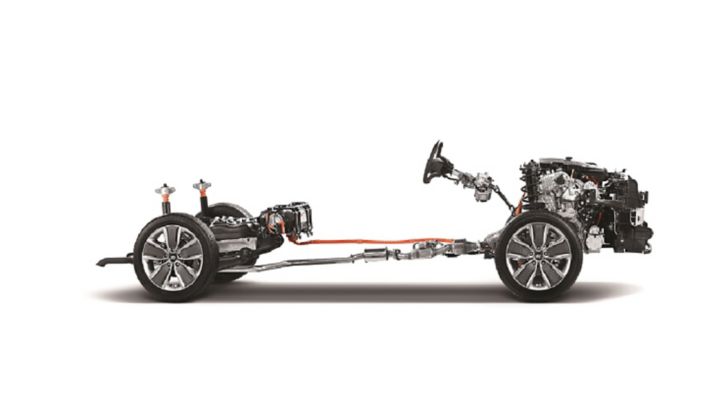 Why suspensions are so important in modern cars

Automobiles were initially developed as self-propelled versions of horse-drawn vehicles. However, horse-drawn vehicles were designed for relatively low speeds, meaning their suspension was not suited to the higher speeds a car's internal combustion engine allowed. With the advent of industrialisation, spring-suspensions were developed and made of low-carbon steel, usually taking the form of multiple layer leaf springs, which had been around since the time of Ancient Egypt. The introduction of steel springs came with advances in the construction of roads, and are considered to be the first modern suspension system.
The vast majority of modern cars have independent suspensions at the front and back, allowing each wheel to travel independently of the others. An independent front suspension allows each front wheel to travel up and down with the spring and shock absorber bolted to the frame on one end and a control arm or wishbone on the other end. Meanwhile, an independent rear suspension uses the same technology as the front, without the consideration taken for steering dynamics, as rear wheels usually don't steer.
Both the Hybrid and Plug-in Hybrid versions of Hyundai's IONIQ feature a sophisticated multi-link rear suspension system with dual lower control arms for agile ride and handling coupled with excellent ride quality. A proportionally large use of aluminium for its front and rear suspension components saves around 10kg of weight compared with conventional materials.
In addition, the placement of their battery systems below the rear seats provides a lower centre of gravity for more responsive handling. In combination with the mated electric motor, which enables pure electric driving and delivers instant torque, this greatly enhances the driving dynamics.
Consumption Data*
IONIQ Hybrid

1.6 GDi / 1.56 kWh Battery: Fuel consumption combined: 3.9 - 3.4 l/100 km; urban: 3.9 - 3.4 l/100 km;
extra-urban: 3.9 - 3.6 l/100 km; CO2 emissions combined: 92 - 79 g/km

Consumption Data**
IONIQ Plug-in

1.6 GDi / 8.9 kWh Battery: Fuel consumption combined: 1.1 l/100 km; Battery efficiency: 9.4 kWh/100 km; CO2 emissions combined: 26 g/km
*Depending on trim and tire specifications.
** Values are tentative and not homologated yet, hence subject to changes.