Car emissions are one of the main forms of pollution affecting air quality in cities and towns. The automotive industry is aiming to help create a cleaner environment through eco-friendly vehicles.
For two decades Hyundai Motor has been a leader in developing hydrogen as an alternative fuel source. In 2013, the ix35 Fuel Cell became the world's first mass-produced hydrogen-powered vehicle. Since its launch, it has set new records for the longest fuel cell vehicle road trip across Europe, covering 2,500km, and set a new speed record of 170 km/h on public roads in Europe.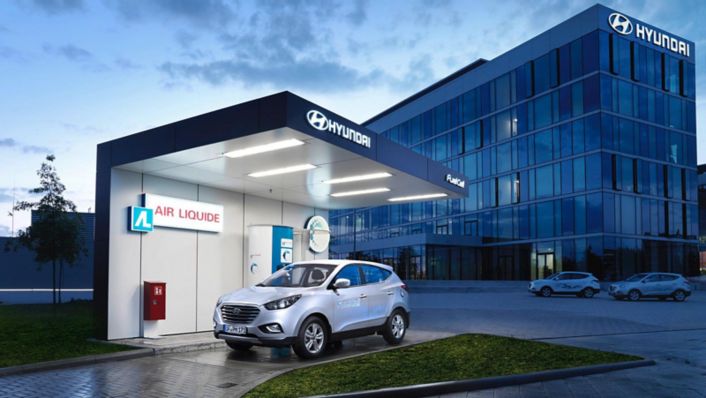 In 2017, at the Davos World Economic Forum, Hyundai joined the launch of the international Hydrogen Council, a global initiative to promote development of hydrogen fuel cell car technology as an alternative to fossil fuels.
Hyundai Motor has also initiated partnerships throughout Europe in cities such as Paris, Munich and Copenhagen to deliver fuel cell vehicles and refuelling infrastructure. This also included a charging point at its European headquarters in Offenbach, Germany.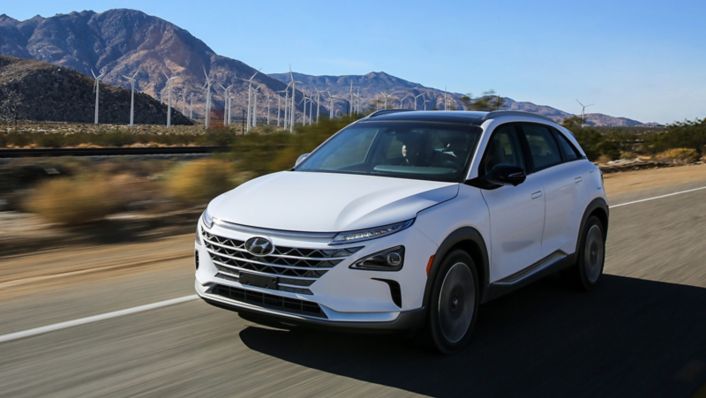 How does fuel cell technology work?

At CES 2018, Hyundai revealed the name of its new flagship hydrogen fuel cell electric vehicle. NEXO is the latest step in Hyundai's plan to introduce 18 eco-friendly models to global markets by 2025 but how does fuel cell technology actually work?
Fuel cells combine hydrogen fuel with oxygen taken from the air to produce electricity, heat and water. Without combustion, there are no harmful emissions with the only by-product being water. The fuel cell works by passing hydrogen and air through a fuel cell stack. Electricity is created through a chemical reaction within the stack powering the vehicle and emitting nothing but water vapour.
How does NEXO compare to the ix35 Fuel Cell?

NEXO is Hyundai's second-generation of commercialised fuel cell electric vehicles after the ix35 Fuel Cell, available in select markets around the world starting from early 2018. But how does the NEXO compare to Hyundai's previous Fuel Cell technology?
NEXO's immediate predecessor the ix35 Fuel Cell logged more than three million kilometres in road testing in varying real-world weather conditions. The ix35 Fuel Cell is equipped with a 100 kW (136 PS) electric motor, can reach a maximum speed of 160 km/h and can travel a total of 594 km on a single fuelling. The ix35's two hydrogen tanks are located between the car's rear axle and can be refuelled in less than five minutes, comparable to standard combustion engine vehicles.
For the first time ever, Hyundai's NEXO fuel cell vehicle is built with a dedicated vehicle architecture. This means the car is lighter in weight with improved power-to-weight ratio and the NEXO also has a faster acceleration from 0 to 60 mph than its predecessor. The vehicle is designed to handle extreme temperatures and environments and can draw on improved power density and durability, making it easily comparable to petrol-powered vehicles.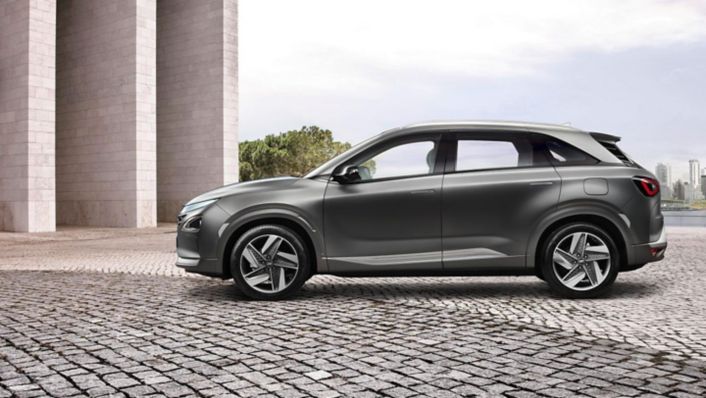 More cabin space allows NEXO's battery to be relocated to the trunk while its fuel cell has an overall improved system layout. NEXO's powertrain is lighter and takes up less space making also it more efficient.
Like the ix35 Fuel Cell, NEXO keeps its quiet and driving characteristics. Noise can be isolated to one area because all of NEXO's moving parts are inside the engine bay. NEXO can also be refuelled within five minutes and has an estimated range of 800 kilometres.

NEXO features a range of advanced driving assistance features

As Hyundai's newest flagship fuel-cell vehicle, NEXO benefits from the company's cutting-edge hydrogen research. And along with greater efficiencies and performance, the car also includes Advanced Driver Assistance Systems (ADAS). Along with systems such as Lane Following Assist (LFA), Highway Driving Assist (HDA), and Remote Smart Parking Assist (RSPA), NEXO boasts an industry first. Hyundai is the first automaker to provide drivers with video footage from both sides of the vehicle with Blind-spot View Monitor. While changing lanes in either direction, the system uses cameras to show the driver rear and side views of NEXO on the car's centre cluster screen.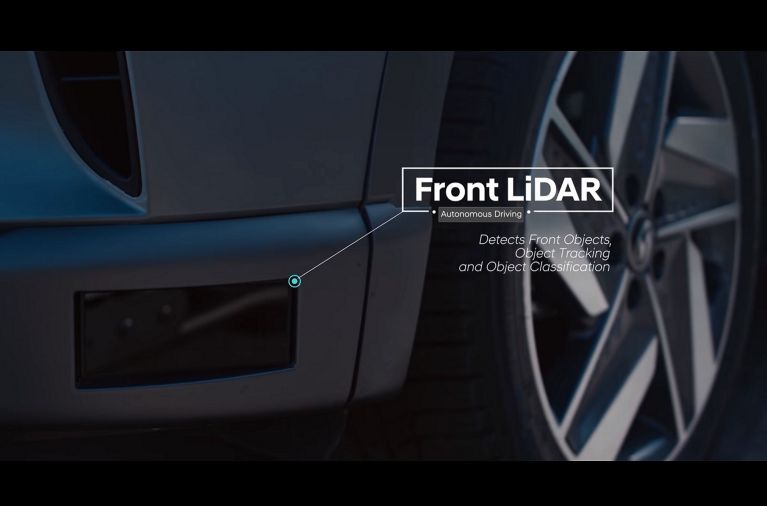 NEXO is part of Hyundai's roadmap for new environmentally-friendly models and hydrogen technology is not the only development on Hyundai's radar. The company has even combined fuel cells with autonomous driving technology. A fleet of NEXO vehicles recently successfully completed 190 kilometres self-driven from Seoul to Pyeongchang in Korea.