Citizens around the world join together every year on to mark World Environment Day, which raises awareness of environmental issues. This year the focus is on cutting down plastic pollution.
First celebrated in 1974, World Environment Day takes place on 5 June. Typically, environmentalists use the day to campaign on issues such as deforestation or to call for action to stop global warming.
In recent years, the automotive industry has taken a lead to reduce emissions by producing environmentally-friendly vehicles, and Hyundai Motor is no different. By 2025, the company will launch 18 new eco-friendly cars as part of its commitment to clean mobility.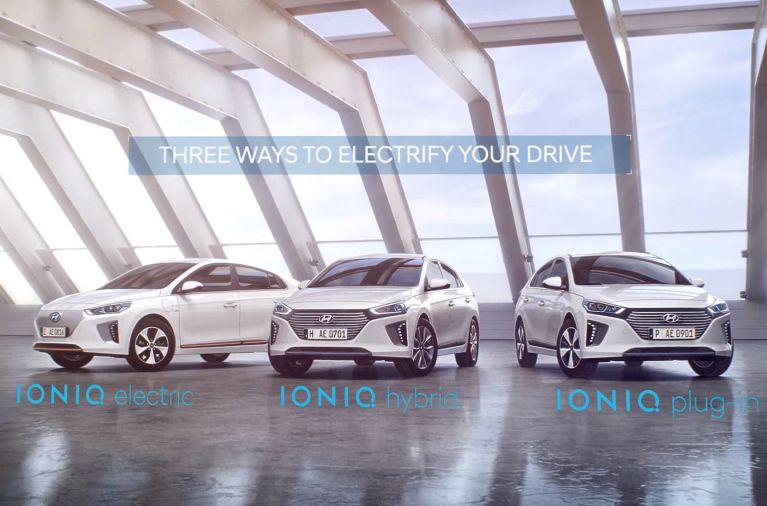 Hyundai Motor is working to preserve Earth's resources by investing in sustainable growth strategies and a clean mobility future. The company signalled its commitment to an ultra-low emission future by joining the Go Ultra Low clean driving campaign, which aims to increase the uptake of electric vehicles.
Hyundai Motor is also looking to increase the fuel efficiency of its commercial vehicles by up to 30% by 2020. Earlier this year, the company launched its second fuel cell electric vehicle (FCEV), the All-New NEXO, which combines the practicality of an SUV with zero emissions, except water.
In honour of World Environment Day 2018, we've taken a look at Hyundai Motor's eco-friendly cars, from the ix35 Fuel Cell to the All-New Kona Electric.

ix35 Fuel Cell

On 26 February 2013, the first Hyundai ix35 fuel Cell rolled off the assembly line, making Hyundai Motor the first automaker to begin commercial production of a FCEV. It was based on the prototype Santa Fe Fuel Cell Electric Vehicle from 2001.
Boasting an output of 100 kW and a tank that contains 5.64 kg of hydrogen, the ix35 has a range of almost 600 km. Its energy is stored on a 24 kWh lithium-ion polymer battery.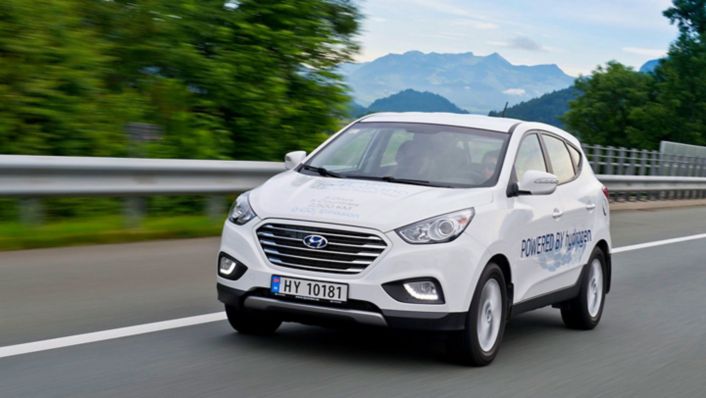 Hyundai IONIQ

In 2016, Hyundai unveiled the IONIQ, the world's first car with three electrified powertrains within one body type: hybrid, plug-in hybrid and full electric. This offers consumers a choice of car to fit their needs, as well as making e-mobility affordable.
One of the IONIQ's key characteristics is its innovative use of recycled or eco-friendly materials. As a result of this, it's less reliant on oil-based products.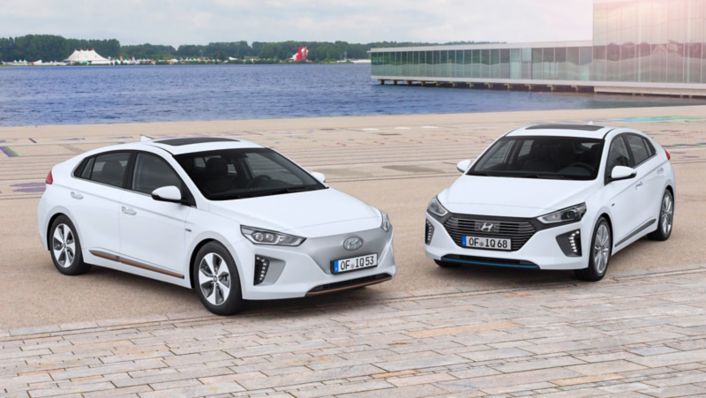 Aptly, given this year's World Environment Day is focused on cutting plastic production, the IONIQ's interior door covers are made of natural plastic combined with powdered wood and volcanic wood. This makes them durable and sustainable to that these parts of the car are recyclable at the end of its life.
Other natural materials like soy bean oil were used in the manufacturing process, adding to the IONIQ's environmentally-friendly credentials.
The Hyundai IONIQ Electric produces no CO2 emissions, one of the biggest pollutants caused by conventional traffic. As a fully-electric vehicle, it contains a battery which can be charged from a socket and does not have an internal combustion engine.

All-New NEXO

Earlier this year, Hyundai unveiled its second-generation FCEV, the All-New NEXO. Improving upon the ix35 Fuel Cell, it has an estimated driving range of 800 kilometres (NEDC).
The All-New NEXO is the world's first dedicated hydrogen-powered SUV that makes a wide range of autonomous driving capabilities and smart driving assistance systems available. Going forward, NEXO is the technological flagship of Hyundai's growing eco-vehicle portfolio and marks the company's continued momentum towards having the industry's most diverse CUV powertrain lineup.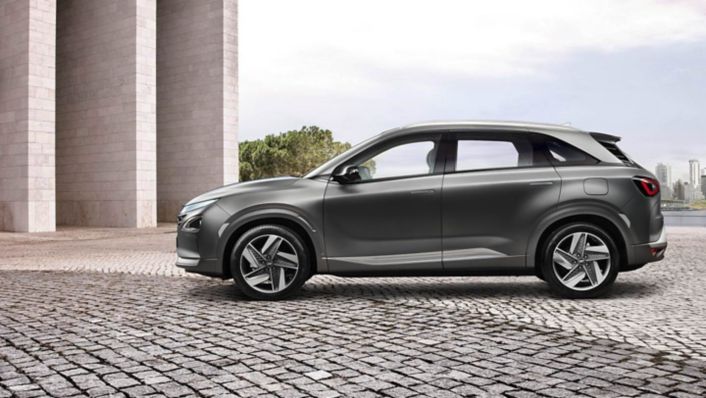 All-New Kona Electric

Hyundai recently announced the All-New Kona Electric, its second fully-electric vehicle after the IONIQ Electric and the first fully electric subcompact SUV on the European market. It combines the two-fastest-growing automotive trends: electric mobility with the progressive styling of an SUV body type.
Customers have a choice of two battery packs so they can choose a driving range that suits them best. The long-range version offers a class-leading maximum driving range of up to 470 km* with a 64 kWh battery. Its electric motor delivers an output of 150 kW (204 PS), meaning the Kona Electric reaches 100 km/h in just 7.6 seconds.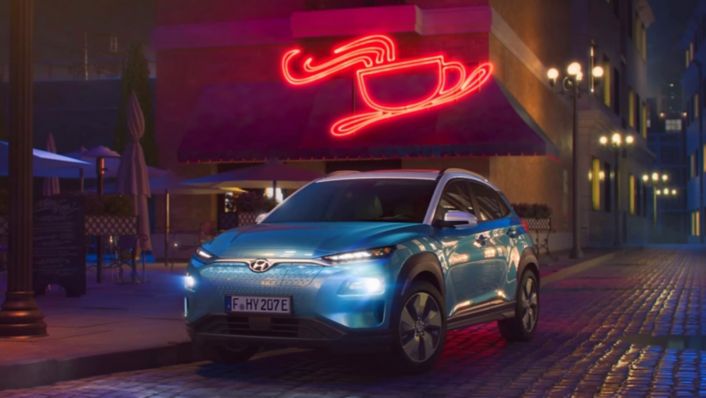 The All-New Kona Electric's basic version runs for up to 300 km on a single charge. With a battery capacity of 39 kWh, it runs for p to 300 km* on a single charge, with the motor delivering 99kW (135 PS).