As recently as five years ago, vehicles were simply a means of transportation, but today's cars are fully connected to our digital devices – and this trend is set to continue as technology advances.
Back in 1808, Francois Isaac de Rivaz invented a hydrogen-powered internal combustion engine and fitted it into a primitive working vehicle, in turn creating what many believe to be the world's first automobile. Since then, the fundamental purpose of a car has remained the same: transporting people from A to B. Now, thanks to the Internet of Things (IoT), connected cars will become integrated with every aspect of our lives.
Tech heavyweights like Apple and Google have already developed customised systems to sync smartphones with vehicles, allowing drivers to receive calls and messages, access functions like maps, receive traffic data and interact with a host of entertainment apps. Cars will make up the majority of the IoT. It is anticipated that by 2020, 90 percent of new cars will be connected to the internet, which will create a demand for new consumer services and applications.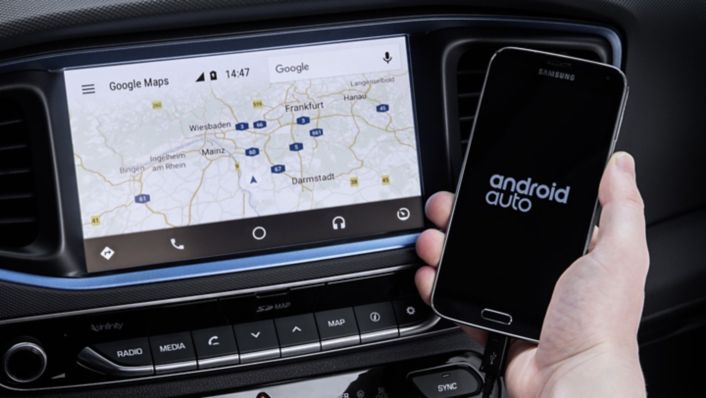 Paying for petrol

"Pay at the pump" systems have revolutionised how we pay for fuel. At participating petrol stations, drivers can avoid having to join the queue inside the service station and pay at the card machine next to the pump. In the future, drivers will even be able to bypass this step, paying through their connected car with the IoT.
Devices linked to IoT exchange data to make life easier for consumers. Increasingly, everyday objects have network connectivity. A smart fridge, for example, will be able to keep track of when homeowners are running low on milk and will send them an alert reminding them to buy some more. This information is delivered through a cloud data centre. Thanks to the IoT, drivers will be able to pay for all kinds of products with their vehicles, from car parking tickets to coffee.
Network connectivity will pave the way for driverless cars
Driverless cars are no longer simply the stuff of science fiction, but will soon become a reality for commuters across the world. Connected cars increasingly feature internet connectivity, and as they become autonomous, network connectivity will spread beyond the vehicle to the environment beyond it.
As both cars and road objects become embedded with IoT data gathering and sharing technologies, it will revolutionise the driving experience as they communicate with one another. Smart traffic lights and signs will indicate to the car when it has to stop or turn. Drivers will be made aware of local restaurants and attractions as they visit new districts. Finally, the autonomous vehicles themselves will communicate with each other, to increase safety on roads.
At this year's Consumer Electronics Show (CES) in Las Vegas, Hyundai Motor revealed it is
collaborating with Cisco
, a worldwide leader in IT and security technology, to develop a platform optimised for connected cars. The partnership aims to produce connected car infrastructure that will adapt to new innovations in safety, comfort and convenience while encompassing advanced security technologies to aim to reduce hacking vehicle operating systems.
The Autonomous IONIQ features LiDAR technology, a laser and radar system used by autonomous vehicles to detect and avoid vehicles. Rotating laser beams identify objects, allowing computer software to safely negotiate its way along a route. The technology enables sensors to identify other vehicles, road signs, markings and other objects.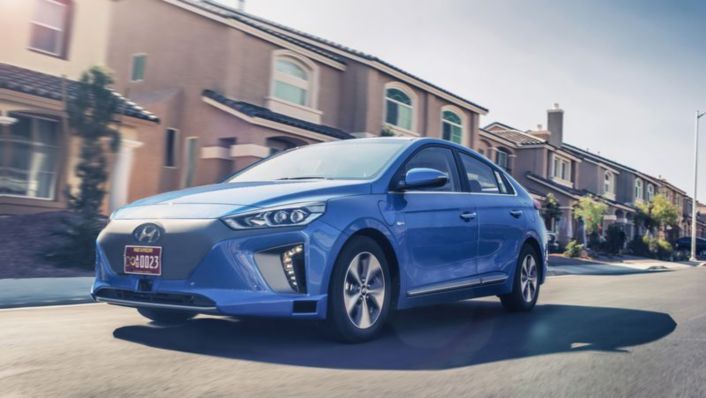 IoT will turn carmakers into technology companies

Changes in the automotive market are already transforming car makers into technology companies, and the IoT will drive the change forward. In order to play a vital role in this revolution and stay as important as the software they run, automotive companies are investing in projects to explore future mobility solutions. Last year, Hyundai Motor established the Project IONIQ Lab in Korea. This long-term research and development project will predict changes in future mobility and suggest ideas for concepts of future mobility that will enrich drivers' daily lives through innovation, research and academic projects. So far, the group has outline a summary of 12 future "megatrends" that are likely to affect the car industry in 2030.
One of these trends, "a hyper-connected society", acknowledges that further advancements in the fields of cloud computing and big data analysis will see people become connected to society on a real-time basis. It is likely that drivers of the future will access news and social media channels through their cars. Some car manufacturers are already anticipating this by developing smart windscreens that feature cutting-edge augmented reality systems and provide information about real-time traffic and weather forecasts.