At this year's Paris Motor Show, Hyundai Motor will showcase its Le Fil Rouge concept. The journey from a designer's sketch to the motor show stage can be long. Here's how concept cars are designed.
Hyundai Motor's Le Fil Rouge combines a futuristic look with a measured style, oozing class. It was first shown at this year's Geneva Motor Show, billed as a 'big surprise', and marks a new beginning for the company's design.
The international motoring media 
had warm words to say about Le Fil Rouge, too
. British car magazine Evo described it as "a long, elegant four-door coupe", while German website Autobild described it as "dynamic".
Why concept cars are made

If you've ever been to a motor show or seen coverage of one, there's a strong chance you'll have noticed a big play being made about brands' concept cars. These futuristic vehicles usually steal the show thanks to their swooping lines, high-tech interiors and enormous shiny wheels.
Concept cars are produced by automakers to explore new ideas or styles and are usually shown at motor shows to gauge customer reaction to new and radical designs. Some of these are further developed before going into mass production, while many of these futuristic vehicles never make it into showrooms.
Brands may also introduce concept cars to demonstrate its future technological development initiatives prior to introducing them to vehicles across their range. Many features considered standard in today's cars originally debuted in concept cars in previous years.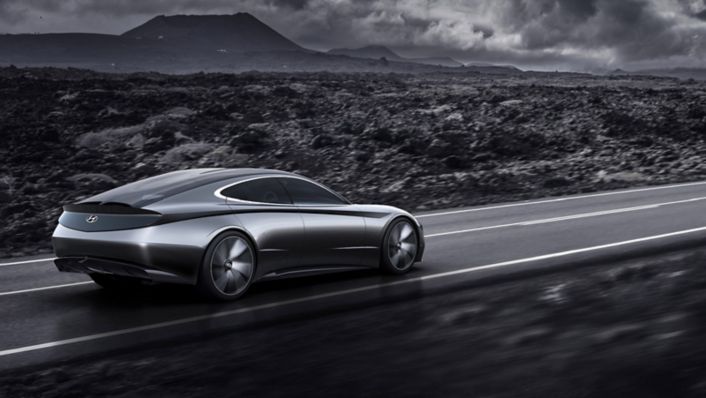 Initial drawing and sketching

At the beginning of each concept car project, designers think about the core philosophy and values they wish to express. For example, they might wish to convey a car that is dynamic and sporty, or one that is awash with new technological features.
The initial design sketches are usually no more than rough drafts drawn with pencils on paper. Later, more detailed sketches are made on digital tablets. These drawings reveal the car's overall dimensions and surfaces.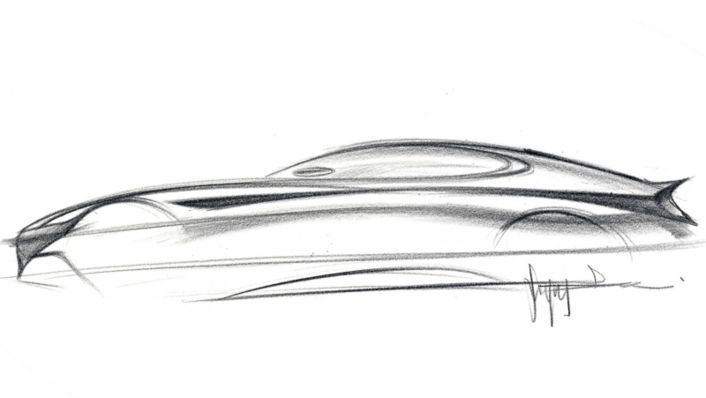 Digital design model

Once a basic design has been established, it is put together with design data and a digital design model is produced on a computer. Once discussions have taken place between designers and engineers, a 3D model is produced on a computer, where further details and enhancements can be added.

Clay model

After sketches and computer models have been produced, a scaled-down clay model with a 1:1 ratio is created to provide designers with a realistic interior and exterior view of the future car. Even at this stage, the design can be fine-tuned for further modifications.

Colours and materials

The next stage is to develop the concept car's interior design, including seat materials and colours.
These are put together with computer visualisations. Some carmakers even use virtual reality tool so designers can "sit" in the car and sown how the passenger compartment materials and colour combinations go together.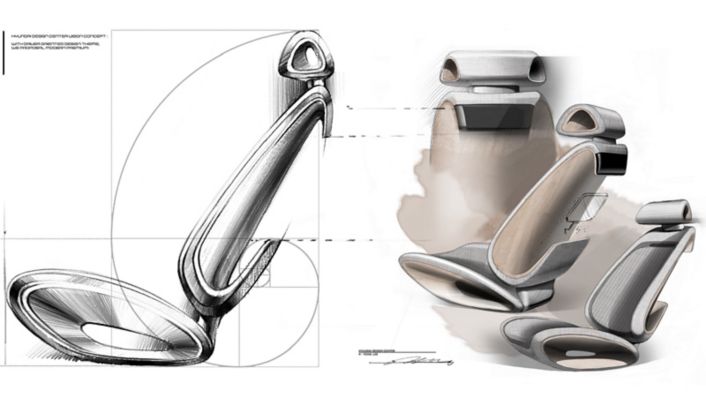 Final concept

The development process for a concept car that will be unveiled at an auto show is always faster than that of production vehicles. Once a design is ready, the full-size concept goes into production ahead of being presented to industry experts and the international media.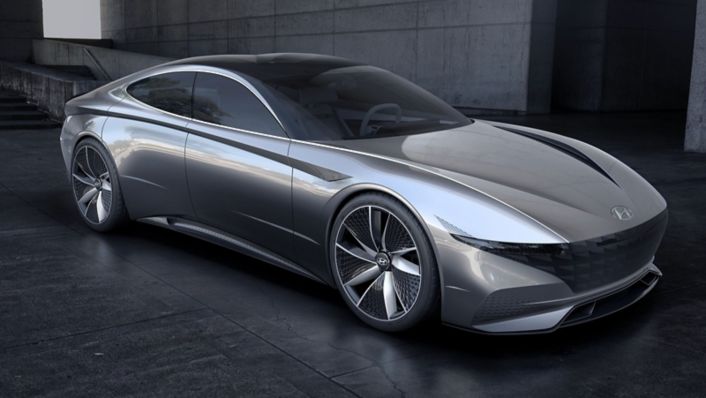 Le Fil Rouge

Hyundai Motor unveiled its Le Fil Rouge concept car at this year's Geneva Motor Show, and it will be showcased once more at the upcoming Paris Motor Show. It is a reinterpretation of the brand's historic Hyundai Coupe Concept from 1974.
Designed by Luc Donckerwolke, Executive Vice President and Head of Hyundai Design Center, the name 'Le Fil Rouge' translates as 'common thread' and is a reflection of Hyundai's belief that the brand's past, present and future designs are all connected.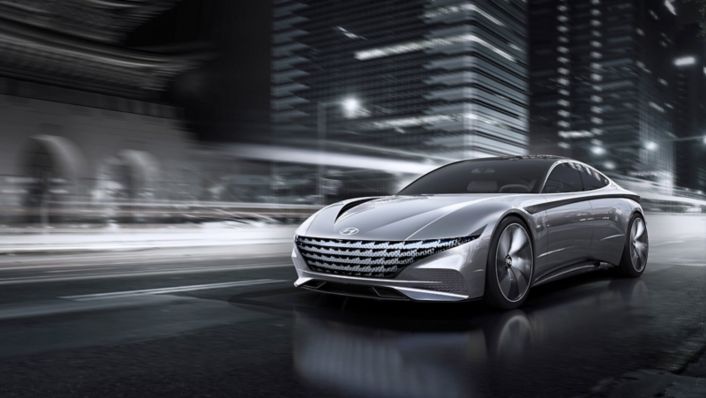 Le Fil Rouge features a new approach called 'Light Architecture', and this is seen in its single, high beltline crease that flows from its front grille and headlights, over the wheel arches to the tail lights, then seamlessly through front and rear pillars and roof as if it were drawn with a single line.
The car is also enhanced by cutting-edge technology, including a panoramic floating display featuring haptic touch technology which sits in front of the driver and offers access to intuitive controls for climate control and other demands.