A new year brings changes but there's one thing guaranteed to stay the same: the never-ending march of innovation across the car industry. Here are five big trends set for continued growth in 2017.
Cars become increasingly more connected

Imagine the number of lives saved if we could prevent as many as 80 per cent of all road accidents, by knowing about them before they have even happened. That's the figure researchers think can be prevented by the connected car systems that automotive companies are already well on their way to perfecting. By enabling vehicles to 'talk' to one another whilst on the road, these systems will help drivers avoid potential incidents by analysing data from other road users in real time and taking appropriate action if, for example, an obstruction develops on a blind corner one mile ahead. Hyundai has accelerated the development of its advanced ccOS (connected car Operating System), with the aim of launching its first fully connected car in 2020.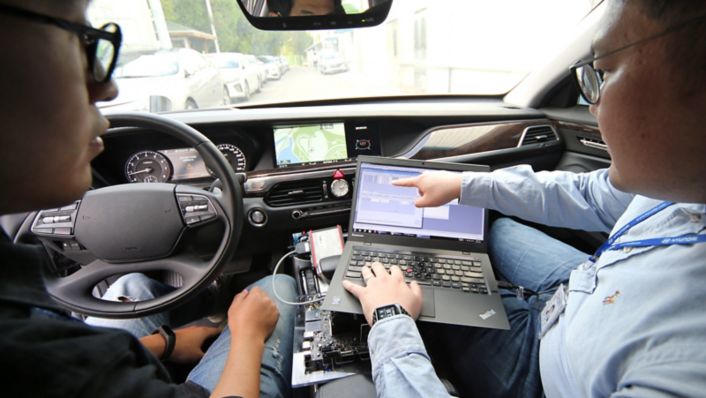 Increased driver safety assistance

Never before have so many assist systems become standard for vehicles such as the New Generation i30. Structurally, today's cars can withstand phenomenal impact forces in the event of an accident. But how about utilising new sensor technologies to stop those accidents from happening in the first place? That's exactly what Hyundai has done with state-of-the-art systems across its range, including: Autonomous Emergency Braking, which prevents a collision if the vehicle in front brakes suddenly; Blind Spot Detection, which warns drivers about to change lanes or turn of any vehicle obscured in the blind spot; and Lane Departure Warning System, which provides a warning if your vehicle gets too close the lane markings when you haven't signalled a lane-change.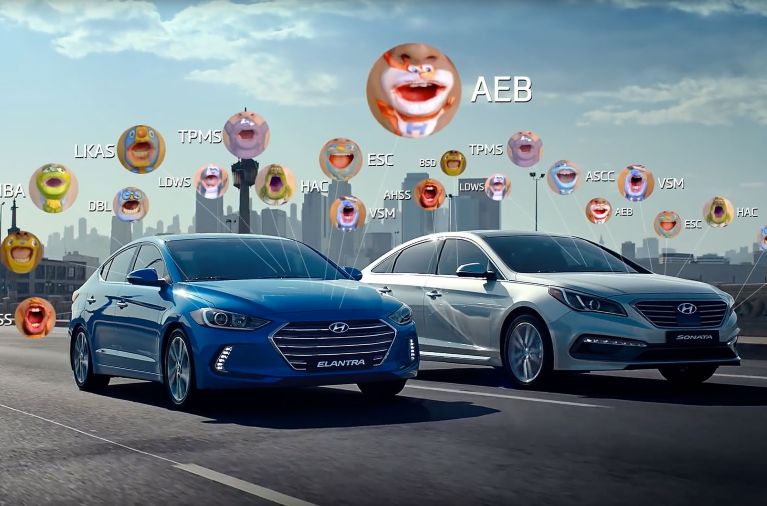 Apple and Google move into motoring

While we may have to wait a little later than 2017 to see if tech behemoths Apple and Google take the decision to fully produce cars of their own, the year ahead will still see greater integration of their services in the cars we drive. Apple's CarPlay and Google's Android Auto allow drivers to connect their smartphones to their car's on-board media system and control functions such as emailing, music streaming or searching for a restaurant either via the car's touchscreen or through voice command. They are already available on Hyundai models such as the New Generation i30 and the IONIQ, and could soon become an industry-wide standard. It will soon become natural for us to talk with our cars, much like Knight Rider. "Hello Michael!"
Rise of the driverless car

As 2016 came to a close, ride sharing service Uber grabbed further headlines when it rolled out its experiment with driverless taxis to a second US city (San Francisco). Of course, Uber is far from the only company developing this ground-breaking new technology. Hyundai has been working on its own driverless vehicles for some time now, and at the Consumer Electronics Show (CES) in January it debuted two autonomous IONIQs. The cars drove up and down the neon-and sunlit boulevards of Las Vegas, looking virtually indistinguishable from the rest of the IONIQ line up thanks to the self-driving system concealed within their bodies.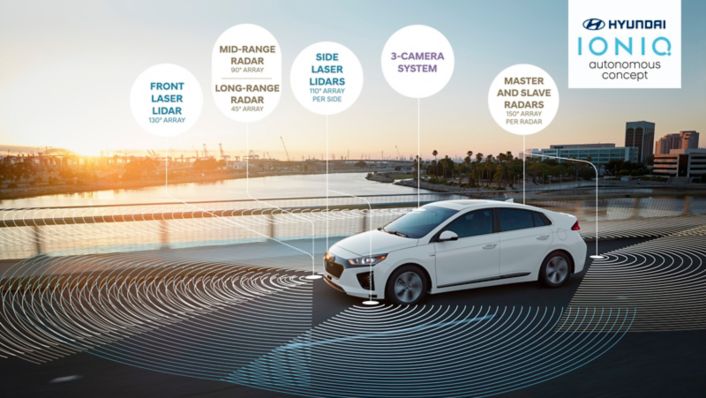 Automated parking will become democratised and more widely adopted

With driving on the roads safer than it has ever been, perhaps one of the most perilous tasks that drivers have to perform these days is squeezing their car into a tight parking space. And if you're doing this with anything larger than a hatchback, the level of jeopardy seems doubled. In 2017, however, this could become one of the most effortless things we do behind the wheel, thanks to automated parking systems. One iteration is Hyundai's superb Smart Park Assist, available on a range of models, which detects a suitable space, then takes control of the steering. All the driver has to do is control the accelerator and brake, without fear of any scuffs or scrapes.