Refueling infrastructure is already changing and the availability of charging technology for electric cars could be set for a substantial boost in Europe.
The number of electric vehicles on European roads continues to grow as countries invest in recharging locations. There has been a year-on-year increase in the number of newly registered battery electric and plug-in hybrid vehicles in the European Union. In 2015, the number breached the 120,000 mark.

Now the continent could be set for a massive increase in the amount of charging positions. A draft EU directive proposes that every new or refurbished home in Europe should be equipped with an electric vehicle charging point.

The document also states that by 2023, 10% of parking spaces in new buildings will also need to install charging facilities. Soon, people will be able to charge their cars at home, or at work, much like owning a smartphone.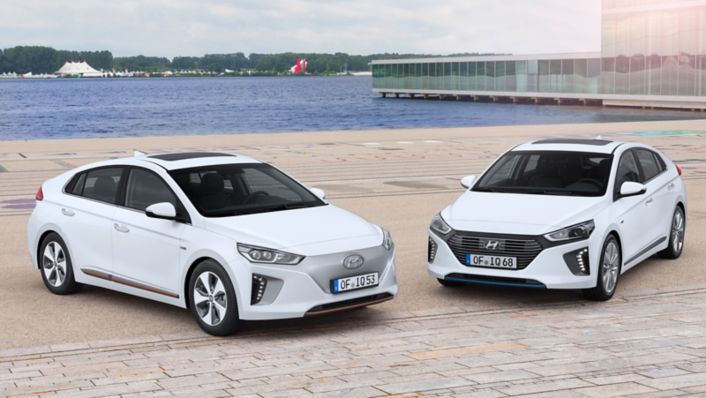 Norway is leading the way

Norway is currently the European leader when it comes to electric cars. In 2015, electric vehicles had a 22% market share in the Scandinavian country. According to the European Alternative Fuels Observatory, there is a charging point for every 12 electric vehicles on Norwegian roads with over 8000 in total, and growing. In another boost, the Hyundai IONIQ - the world's first car offering a choice of three electrified powertrains - has just been announced as Norway's Car of the Year for 2017, beating off 30 other car models to earn the award.

Many European cities already use electricity to power public transport systems. For example, parts of the bus fleets in London, Madrid, and Berlin are electric vehicles.

An electric car uses a standard cable for charging and can be plugged into a normal domestic socket, just like a kettle or television. Drivers can also opt for a home charging unit which can charge a car up to two and half times faster than a standard socket.

The convenience of this method of refuelling your car also has the potential to transform the work commute. Charging your car at work, or with on-street units, means you can hit the road and head for home or a weekend break with a full battery.
Alternative fuels have a significant effect on reducing greenhouse gases

The EU initiative is designed to cut emissions on our roads. The European Commission states that road transport contributes about one-fifth of the EU's total emissions of carbon dioxide (C02). They have identified the use of alternative/clean fuels as one of the solutions that produces the most significant effects in the reduction of greenhouse gases.

Electric cars don't emit any C02, while hybrid vehicles, combining an internal combustion engine and an electric motor, produce significantly lower amounts.

So how else is mobility expected to change in the short term?
Low carbon emissions are just one aspect that make electric vehicles appealing to drivers. Performance, affordability, and design are also contributing factors and electric cars are now on par with conventionally-powered vehicles.

The Hyundai IONIQ is the world's first car to offer hybrid, plug-in hybrid and all-electric powertrains in a single body type. For the first time, drivers can choose the type of electric powertrain they want to match their lifestyle in a mass-produced model with an award-winning design.

The IONIQ Electric can travel a class-best 280 km on a single charge while the IONIQ Plug-in can drive more than 50 km in pure electric mode. The IONIQ Hybrid and the IONIQ Electric are now being launched at car dealers all over Europe with the IONIQ Plug-in coming next year.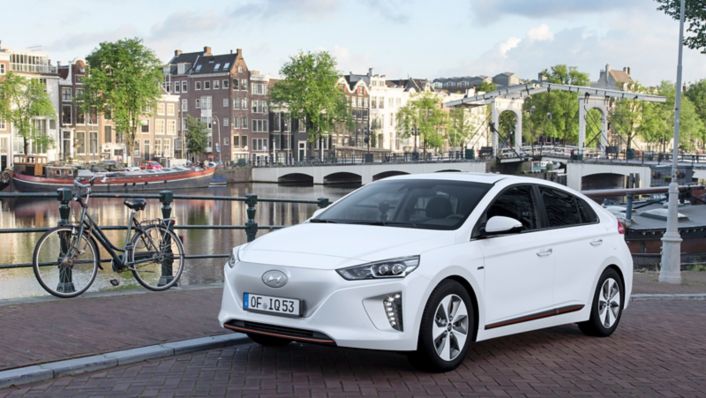 Large-scale adoption of electric cars

Advances in battery and electric motor technologies, coupled with more green-conscious drivers, are pushing electric vehicles to centre stage. Hybrid vehicles may well see an upsurge in the immediate future, as they combine the best of both worlds. However, with governments and companies actively working to roll out the infrastructure needed, it's clear we are poised for more large-scale adoption of electric vehicles in the future.

Electric vehicles are expected to make up 80% of cars on our roads by 2050 and in the short term, that may necessitate the construction of new power stations across Europe. The question of where that electricity comes from, and if that will be from renewable sources, is also one that is being tackled by both legislators and car makers.