Forget about touching buttons or looking away from the road ahead. Car gesture control is here to improve how you interact with your vehicle.
If you enjoyed watching Tom Cruise in Minority Report use sweeping gestures to throw text, pictures and video around a giant screen, we're guessing you'll be pretty excited by the prospect of car gesture control.

If the movie reference doesn't do it for you, and you're more of a gamer, just consider having X-Box Kinect-like technology in your car and being able to control the infotainment system without touching any buttons.

Welcome to the future of interacting with your vehicle.

Car gesture control: what is it and how does it work?

It's as simple as it sounds: you use your hands to control the functions in your car and no longer have to look away from the road. Though, of course, there are some nifty technologies working behind the scenes to achieve this feat.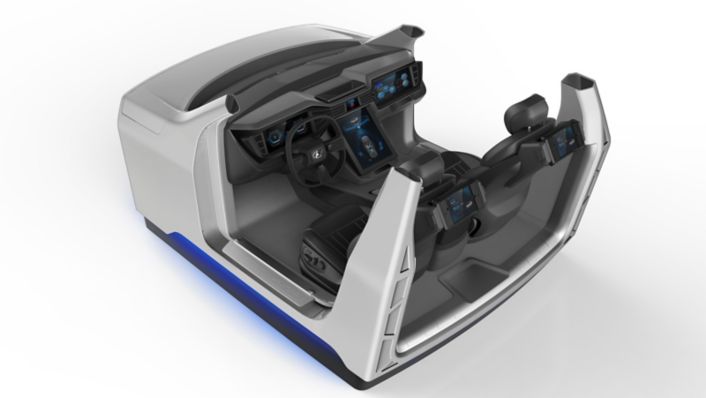 One of them is state-of-the-art eye-tracking cameras that monitor where the driver's eyes focus, and the second is 3D hand gesture recognition sensors that read the movement of their hand. So a driver could look with their eyes to choose the radio and then use a movement of their hand to change the station, without taking their eyes off the road.

Hand movements used to control the system are ones we already use naturally on a daily basis; for example raising or lowering the hand, pointing, swiping left or right, rotating clockwise or anti-clockwise, and pinching or spreading.

This would enable you to perform actions such as scrolling through a phone contact list, changing the destination on your Sat-Nav, returning to a previous song or increasing the temperature in the vehicle.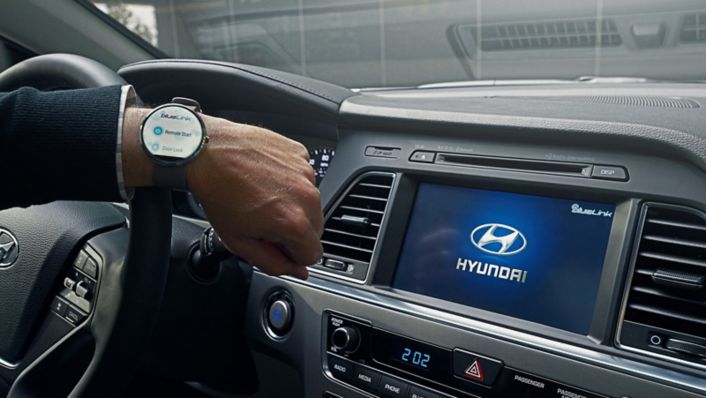 What's more, developing technology means drivers will be even able to connect with their cars using smartphones or wearable devices such as smart watches, and the Hyundai Blue Link app which debuted in 2015. The app allows owners to remote start, lock and unlock doors as well as locate their vehicle in a crowded car park using voice commands.


How a gesture-controlled car improves safety

Driving can be a distracting affair, but if you add to the mix things like drivers checking their latest text message, adjusting the Sat-Nav or turning the volume knob on the radio, there has the potential for accidents to occur.
A gesture-controlled car is the next logical step for improving driver and passenger safety because it decreases disruption from the road, as the driver will no longer have to search and reach out for buttons and dials that fall below their driving line of vision.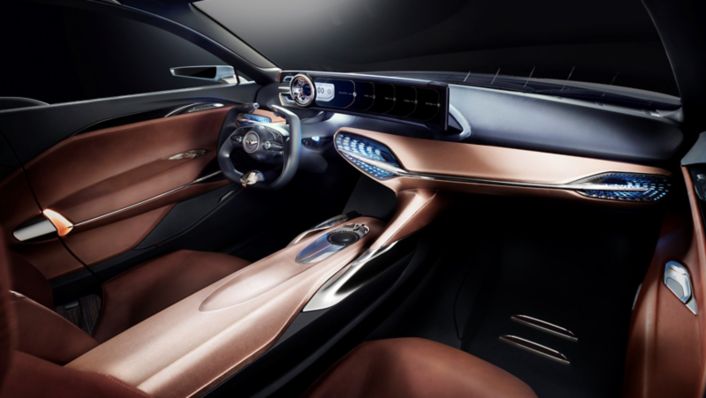 Hyundai's future vision for the road

The intuitive car gesture control is Hyundai's future vision for human machine interface. When this is considered alongside the latest advances in driverless cars and Augmented Reality (AR), the latter of which projects virtual images onto the windshield and ensures the driver's attention remains on the road, the future of driving looks more organic, safer and alike your favourite sci-fi movie than ever before.