Hyundai takes honours in key categories of design and sustainability at inaugural Car Design People Awards
Company's innovative hydrogen-hybrid 'rolling lab' concept N Vision 74 was named 'Concept Car of the Year'
Hyundai also took home award for 'Most Sustainable Design Team'
Hyundai Motor recently received honours in two key categories at the inaugural Car Design News (CDN) People Awards in the UK. The company's eye-catching N Vision 74 was named 'Concept Car of the Year', while its designers were named 'Most Sustainable Design Team'.
Taking place at a gala dinner in London's Leicester Square on 7 December, the first CDN People Awards champion individuals and teams across all aspects of automotive design in 14 distinct categories.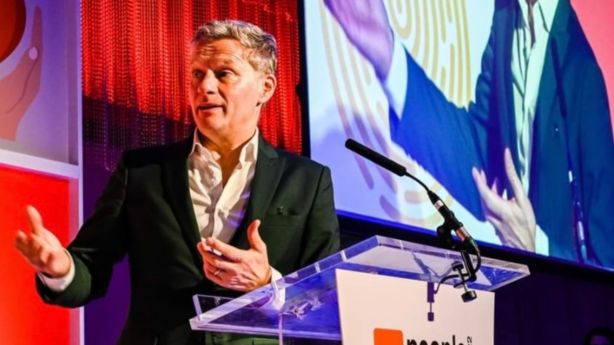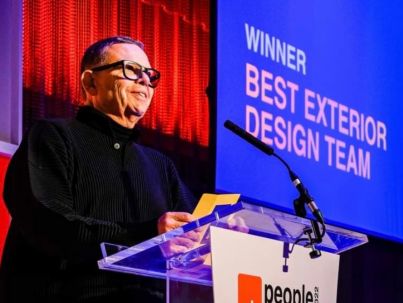 These latest awards further underline the boldness and innovation of Hyundai's product design, as well as our commitment to sustainability. Since launching in July, our N Vision 74 has been turning many heads. Our designers were inspired by our heritage to create a bold vision of the high-performance electrification future that awaits us. On top of this, I sincerely congratulate the result of the passion, effort and teamwork of our designers and engineers. Together, they have realised our dream of showcasing the essence of design. In addition, we demonstrated that our environmental responsibilities do not stop with electrifying Hyundai's line-up; but also with regards to how we outfit our products and the way we produce them.
Concept Car of the Year: N Vision 74
Earlier this year, Hyundai unveiled its high-performance fuel cell-hybrid N Vision 74 concept, the latest 'rolling lab' from its N division. Inspired by both the Hyundai N 2025 Vision Gran Turismo from 2015 and the Hyundai Pony Coupe concept from 1974, it offers a glimpse of Hyundai N's ambition for high-performance electrification.
N Vision 74 was named the victor in the concept car category for Car Design Review 9, Car Design News' annual print publication that is now in its ninth edition. CDN jurors for this award included heads of design from rival automakers, such as Maserati, Volvo, and Volkswagen.
Modern, nostalgic, futuristic, timeless, and technical. The 74 captures the confidence and momentum that Hyundai design has and encapsulates it in a product that shows the future of car design can be emotional and engaging.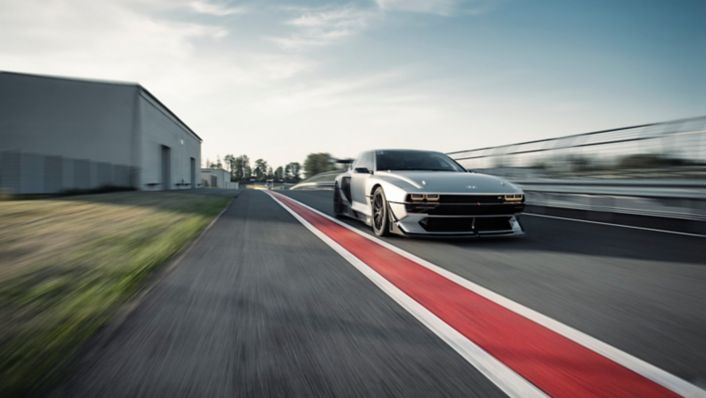 The design of N Vision 74 successfully captures the daring spirit of the 1974 Pony Coupe. N Vision 74 demonstrates the breakthroughs we can achieve together by pushing the limits of design, technology and driving emotion.
Hyundai named 'Most Sustainable Design Team'
In recent years, Hyundai has overhauled its design process, as well as the manufacturing facilities that produce its models, so that they are geared towards sustainability in line with the company's vision of 'Progress for Humanity'. Models such as IONIQ 5 and IONIQ 6 are outfitted with recycled materials that support a circular economy. Meanwhile, since the start of 2022, Hyundai's HMMC plant in Nošovice, Czech Republic, became the company's first production site to exclusively use electricity from renewable sources – including biogas plants, photovoltaic, and wind power. All the energy HMMC purchases is backed by certificates with a guarantee of origin.
At the CDN People Awards, jurors assessing the 'Most Sustainable Design Team' category sought to award the OEM design team that has continued to push the boundaries in terms of materials, manufacturing, and reducing their carbon footprint, as well as offering scalable real-world solutions to environmental challenges.
Presenting Hyundai with this accolade, the CDN judges praised what they described as an "astonishingly detailed submission" that proved the company is delivering on the pledges it has made with regards to sustainability.