Strong performance in first-ever all-electric touring car championship, PURE ETCR, underlines Hyundai's leadership in battery-electric vehicle technology
Hyundai fuel cell technology supports series in charging all vehicles emission-free
The company is expanding zero-emission driving technology to its high-performance vehicles, including Veloster N ETCR and RM20e
Learnings from motorsport improve the performance in road-going cars, and vice versa
ETCR performance marks a milestone in the race to electrify motorsport
Hyundai Motorsport defended its second-place position following the second round of PURE ETCR, the world's first all-electric touring championship. After a strong start at the inaugural event in Vallelunga, Italy last month, the team continued to dominate time trials and racking up points at MotorLand Aragón in Spain (9-11 July). Hyundai is competing with Veloster N ETCR, a 670 PS battery-electric vehicle built specifically for this purpose.
Hyundai has also used the PURE ETCR events to showcase another high-performance battery-electric vehicle, RM20e. With an 800V rear-mounted motor and the equivalent of 810 PS, this rolling test lab stood as a testament to what BEV technology is capable of. Both cars were brought onto the track at the inaugural ETCR weekend for back-to-back testing.
The strong performance of the Veloster N ETCR, as well as the presence of RM20e, proved the maturity of the technology for high-performance battery-electric vehicles. These models further cement Hyundai's position leading the automotive industry in zero-emission mobility. In addition, they will also pave the way for even better-performing electric passenger cars, as the company takes its learnings from motorsport and applies them to the development of new, electrified production cars.
As we looked to other areas of our line-up where we could improve sustainability, we thought: there's nothing stopping us from creating a high-performance electric vehicle. We've proven that you don't have to choose between high-performance and emission-free. You can have both.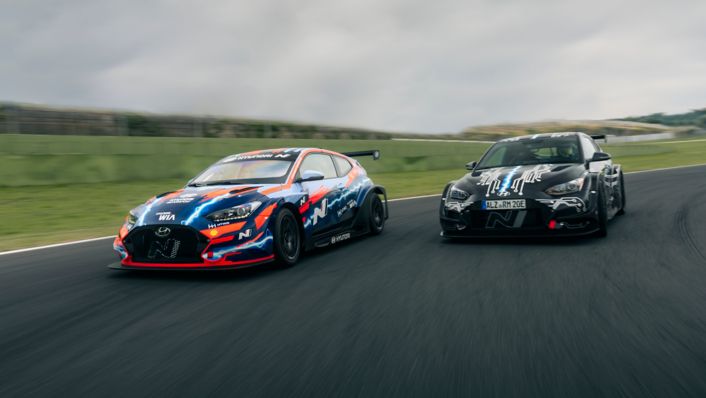 Technology transfer to inspire the next generation of battery-electric race cars
Hyundai has a strong history of using motorsport as a development tool for more success on the street. In fact, there is even a two-way relationship between motorsport and N models. Motorsport is the cradle of the N line-up – yet motorsport cars are also based on Hyundai road-going cars.
For example, the i20 Coupe WRC, which competes in the FIA World Rally Championship, was based on a highly modified version of the road-going Hyundai i20. The i20 Coupe WRC, in turn, inspired the recently-launched Hyundai i20 N. The initial learnings from rallying were shared with the Hyundai R&D Center in Namyang, and were fed into the development of the very first N model – the i30 N, launched in 2017. Later, a version of the i30 N which had been enhanced for touring car competition began racing in the WTCR – FIA World Touring Car Cup.
In addition, the i20 N Rally2, a new rally car designed for privateer teams, is based on the i20 N road car. The i20 N Rally2 shares a chassis with the i20 N, and its dynamic look incorporates Hyundai's Sensuous Sportiness design identity. The i20 N, on the other hand, includes features inspired by the world of motorsport. It carries the same weight as i20 N WRC rally car being required in WRC and bears a rallying-inspired roof spoiler for enhanced aerodynamics.
In the case of Veloster N ETCR, the touring car shares a body with the street-legal model Veloster N, but the chassis and other components were heavily modified for racing. The car is fully electric, in line with the PURE ETCR regulations, and was initially developed based on an early prototype of RM20e.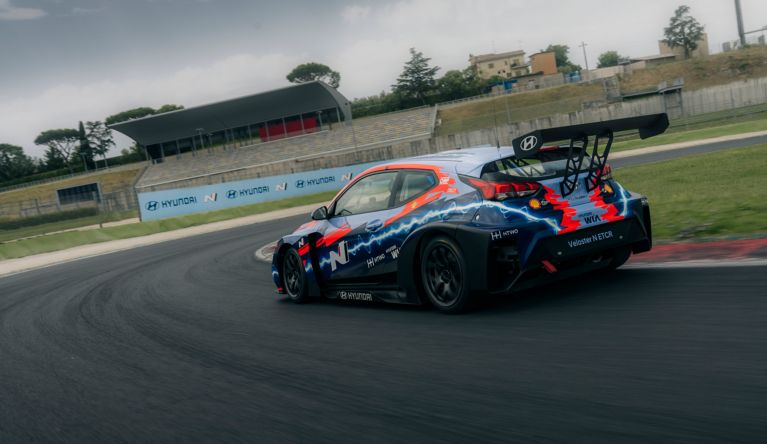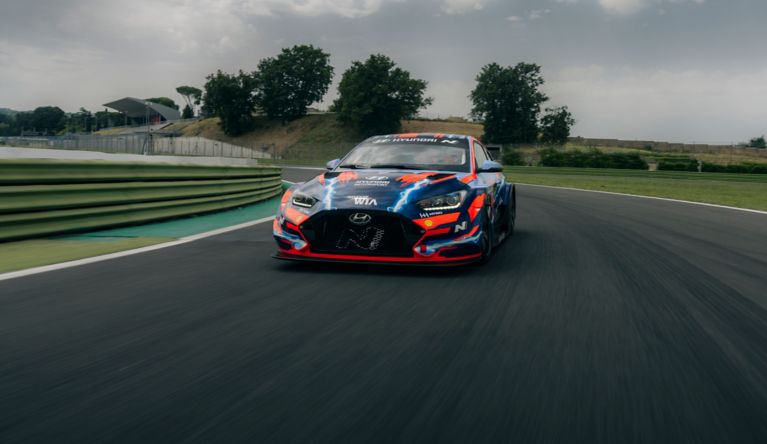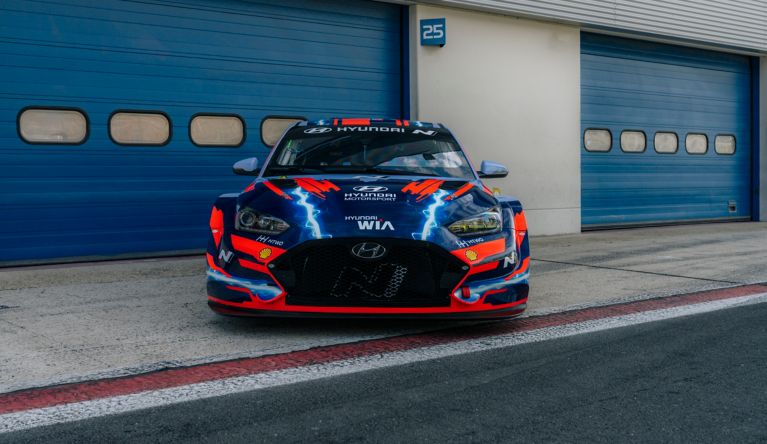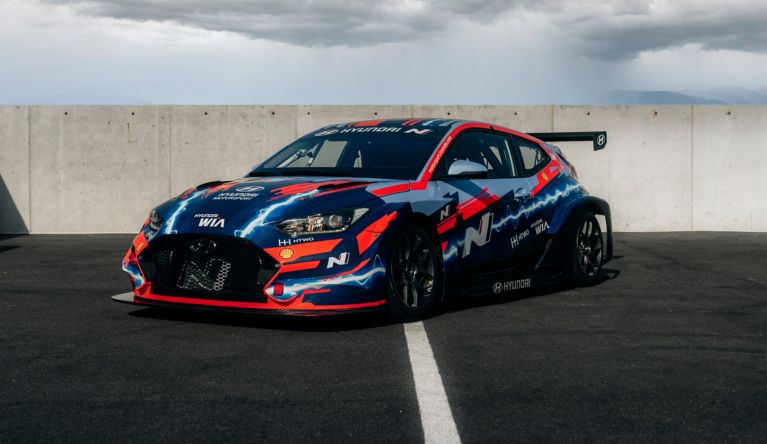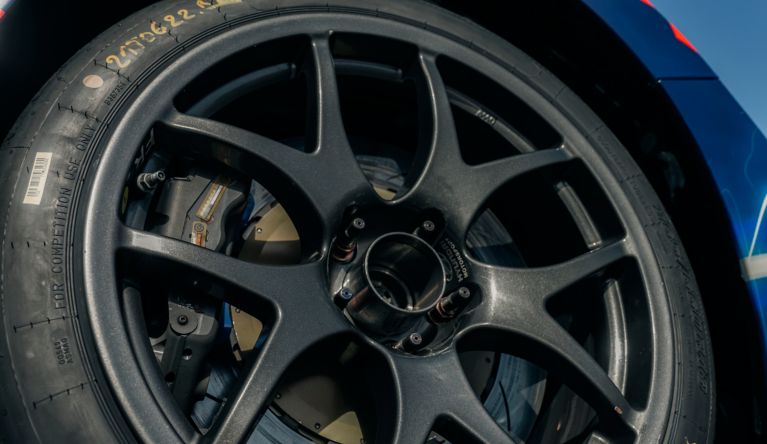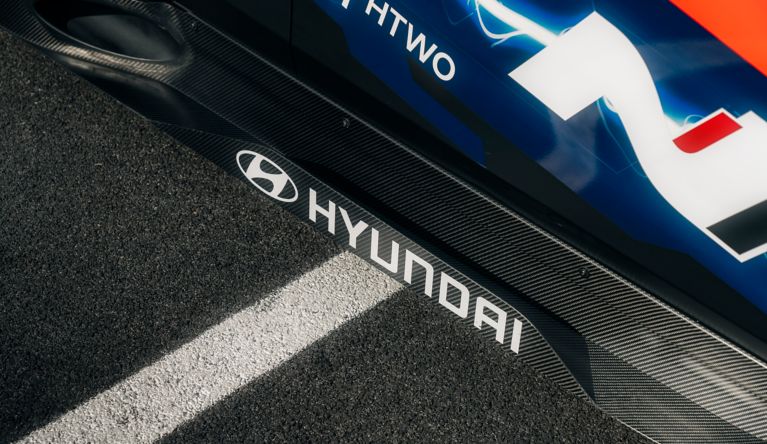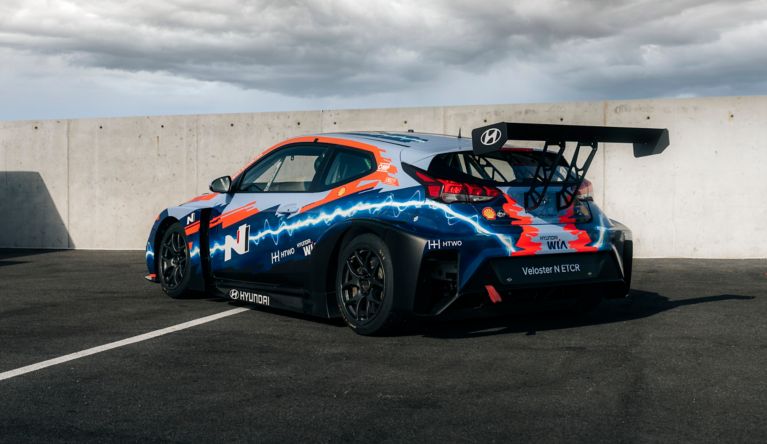 In addition, N models are tested in motorsport-like conditions in order to prove their performance. N models spend twice as much time on the test track and are tested at higher speeds compared to other Hyundai vehicles. Hyundai N models and race cars also regularly participate in the Nürburgring 24 Hours race, with Elantra N TCR and i30 N TCR taking first and second place, respectively, at last month's event. Furthermore, all-new Hyundai i20 N made its race debut and became the fifth Hyundai N model to compete in the most demanding endurance test of the world.
In this way, motorsport is used as a testing ground for new technologies. It is used to improve the company's road-going models, whether they're equipped with internal-combustion engines or zero-emission powertrains. Just as learnings from the i20 Coupe WRC were used in the development of the i20 N, so, too, will learnings from Hyundai's high-performance battery-electric vehicles improve the next generation of electric road-going cars. This further establishes Hyundai's leadership in battery-electric technology, not just for passenger cars but also in motorsport and in the sports car segment.
Veloster N ETCR: Hyundai's first all-electric touring car
Hyundai Motorsport's first all-electric touring car – the Veloster N ETCR – marks a new era for the company. After indicating that electric racing will become one of its core pillars, the Veloster N ETCR marks the first milestone in this journey.
Hyundai Motorsport designed and built the Veloster N ETCR at its headquarters in Alzenau, Germany. The company began designing the car in November 2018 and started testing the prototype ten months later. It was first unveiled at the 2019 International Motor Show (IAA) in Frankfurt, Germany. The team continued developing the car throughout 2020, optimising specific components before focusing on performance.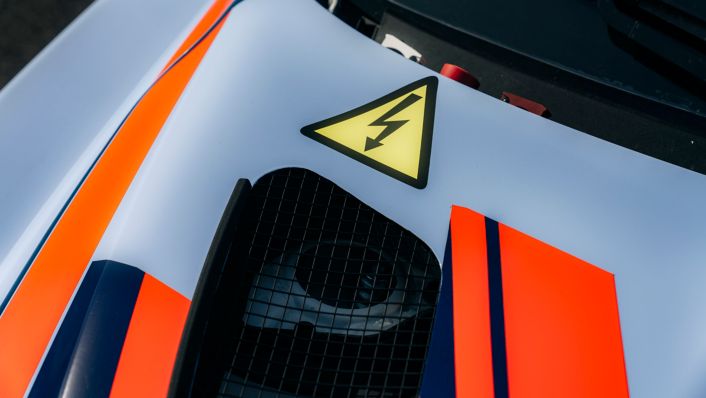 As a fully electric car with rear-wheel drive and a mid-mounted motor – two firsts for a Hyundai Motorsport project – the Veloster N ETCR was specifically designed to be able to compete in the new ETCR category, including the PURE ETCR series. For the first ETCR season, Hyundai Motorsport produced two Veloster N ETCR cars.
The Veloster N ETCR is powered by four electric motors – two per wheel – manufactured by Magalec Propulsion. The battery pack, manufactured by Williams Advanced Engineering, delivers 500kW of power – the equivalent of 670 PS – and 900 Nm of torque. The single-ratio gearbox is also manufactured by Magalec Propulsion. Goodyear Eagle F1 SuperSport all-weather tyres, special for the 2021 PURE ETCR season, are mounted on specially-designed aerodynamic rims – 10.5-inches by 18-inches at the front and 12-inches by 18-inches at the rear. The DC-DC converters are manufactured by Bright Loop.
Hyundai was a late entrant in traditional motorsport, but now we're among the very first to get involved in electrified motorsport. Between our past TCR success and our extensive experience with electrified mobility, I think we're in a very good position to become a star player – and so far, we're off to a fantastic start!
RM20e: the future of high-performance vehicles
In 2020, Hyundai Motor Company introduced the next generation of electrified sports car at the Beijing International Automotive Exhibition: the RM20e. RM20e is the latest instalment in the 'RM,' or Racing Midship, series, a testbed for Hyundai to develop new high-performance driving technologies. Hyundai embarked on the RM project in 2012, testing, developing, and connecting new high-performance technologies with future N models. But unlike its predecessors RM14, RM15, RM16, and RM19, RM20e is fully electric. Intended as a rolling lab to test new technologies, learnings from RM20e were applied during the development process for the Veloster N ETCR.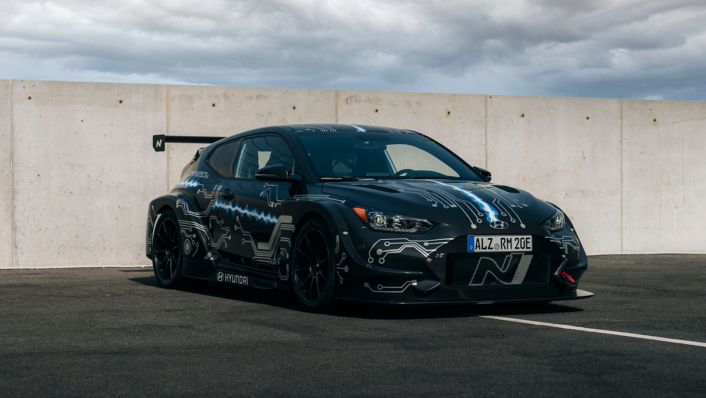 RM20e features a rear-wheel-drive electric axle layout and midship-based motor placement. This configuration achieves the traction needed for impressive acceleration. In the case of the RM20e, this means going from zero to 100 kilometres in less than three seconds.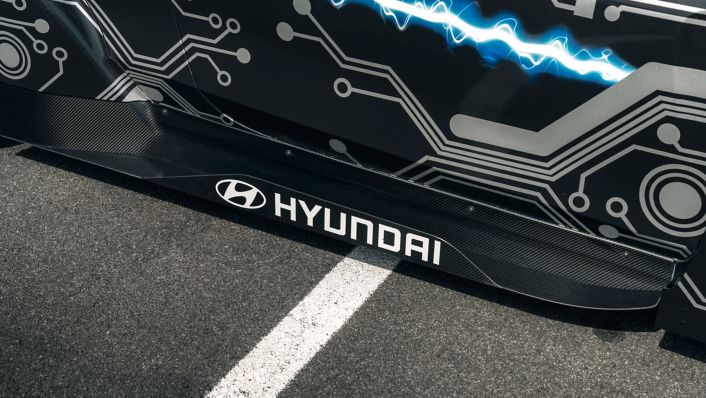 The high-performance BEV combines high levels of performance, balance, braking and traction with quiet driving, responsiveness, and road-going capability. Learnings earned from the RM20e's development will go to improve Hyundai's future high-performance N electric vehicles, just as they informed the current Veloster N ETCR.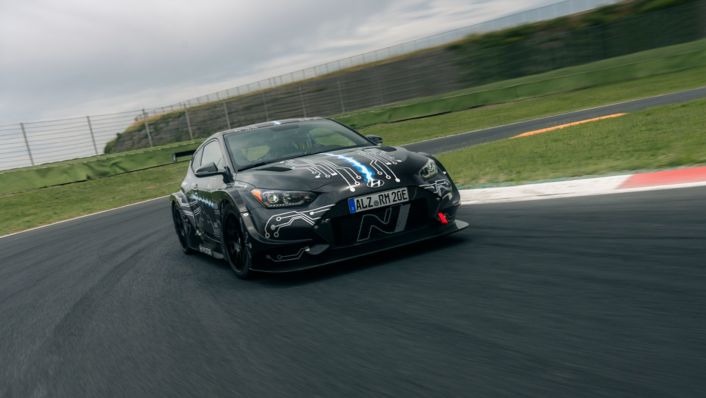 RM20e is a two-seat, two-door coupe with an 800V motor enhanced with inverter technology. The battery pack delivers a maximum of 596kW of power – the equivalent of 810 PS – and 960 Nm of torque. With this power, the car can achieve top speeds of more than 250 km/h. Its battery also features 800V fast-charging capability.
Hydrogen generator for a truly green racing experience
Besides competing in the race, Hyundai Motor was also involved as PURE ETCR's comprehensive service provider for the vehicles' charging needs via its HTWO brand. Hyundai Motor Group introduced "HTWO", a new brand to represent the group's world-leading hydrogen fuel cell system, in December of last year. To charge the cars, HTWO used the hydrogen-powered fuel cell generator. This not only demonstrated an important non-automotive application of hydrogen fuel cell technology, it ensured that every aspect of the race was completely emission-free.
First revealed at the 2019 IAA, the fuel cell generator consists of two fuel cell systems similar to the ones found in a Hyundai NEXO and is powered by hydrogen. With it, Hyundai HTWO provided clean electricity for all the ETCR cars. The mobile generator will be used in each of the five different rally sites. With a total power output of 160 kW, it can charge two vehicles – each with a 65kWh battery – simultaneously in one hour.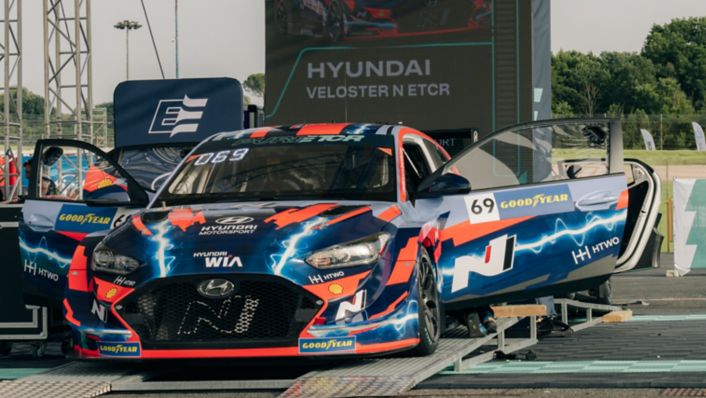 This was not only a demonstration of the company's commitment to truly emission-free mobility – it also showcased an unconventional application for fuel cell technology. By using hydrogen as an energy storage medium which is then converted into electricity in a fuel cell stack, the fuel cell generator could potentially provide emission-free energy for events, festivals, emergencies, pop-up hospitals, disaster relief, and any other situation where a connection to the electricity power grid is not possible.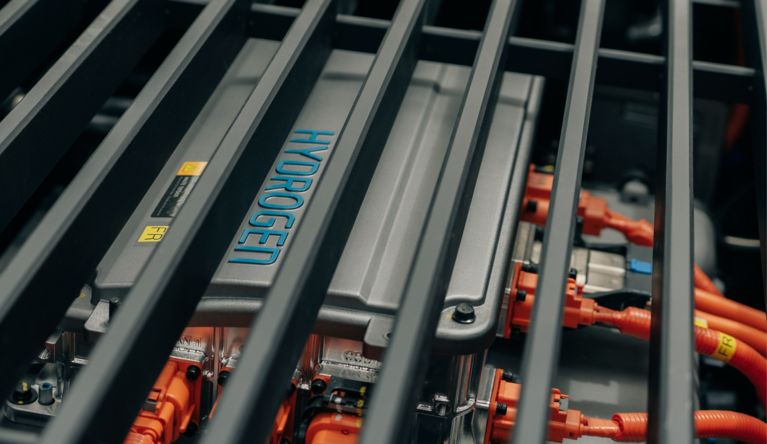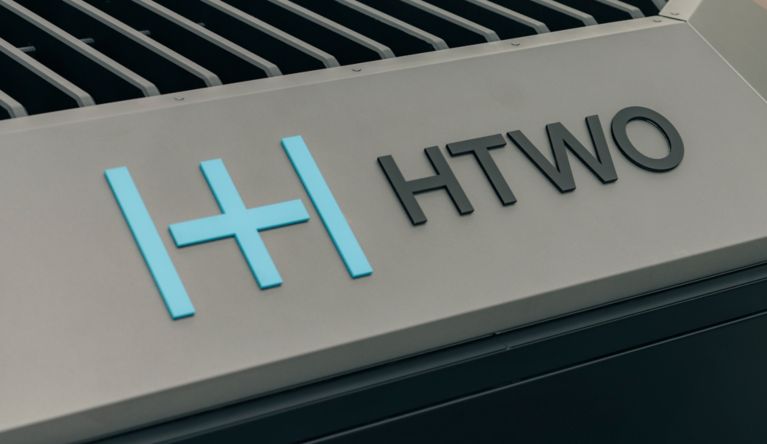 Hyundai's fuel cell generator is part of a wider strategy to promote hydrogen fuel cell technology as a clean energy or zero-emission mobility solution. Hyundai HTWO has an ambitious plan to apply fuel cell technology for various power sources such as ships, trains, and Urban Air Mobility, beyond just automobiles and power generators. As part of its "Fuel Cell Vision 2030", Hyundai Motor Group aims to secure a 700,000-units-a-year production capacity of fuel cell systems, with 500,000 for automotive applications by 2030. The company has even announced intentions of developing a high-performance fuel cell car – foreshadowed with the 2015 concept car 2025 Vision Gran Turismo.
HTWO is actively cooperating with partner companies to further develop fuel cell power generation technology, including Next Hydrogen, which works on water electrolysis systems, and Hyundai Global Service, which focuses on ship propulsion systems.
We are stepping up efforts for the development of a next-generation hydrogen fuel cell system that can be applied to various forms of mobility such as UAM, automobiles, vessels and trains even as an emergency power generation system in building or plant. Not only will the next-generation fuel cell system be available for many different mobility products and services, it will deliver enhanced performance and durability at an affordable price in a lighter architecture with enhanced energy density.
PURE ETCR: an innovative racing format
Celebrating its first event last month, PURE ETCR is the world's first all-electric, multi-brand touring car championship. Promoted by Eurosport Events Ltd and supported by founding partners Goodyear and TAG Heuer, PURE ETCR is the only series where the world's biggest car manufacturers can showcase their road-going electric vehicles while competing for international titles.
The 2021 PURE ETCR season comprises six events in Europe and Asia, held over a combination of punishing street circuits and classic permanent courses, all rewarding the driver who proves fastest in a pure test of speed and race craft.
Developed to WSC's ETCR technical concept, PURE ETCR's cars are the most powerful and fastest-accelerating touring cars ever made. Drivers compete in an action-packed series of on-track  battles, with the overall winner crowned as each event's King or Queen of the weekend.
According to race regulations, each ETCR car is capable of a maximum of 500 kW power output – the equivalent of 670 PS. The cars must be rear-wheel drive with mid-mounted electric motors.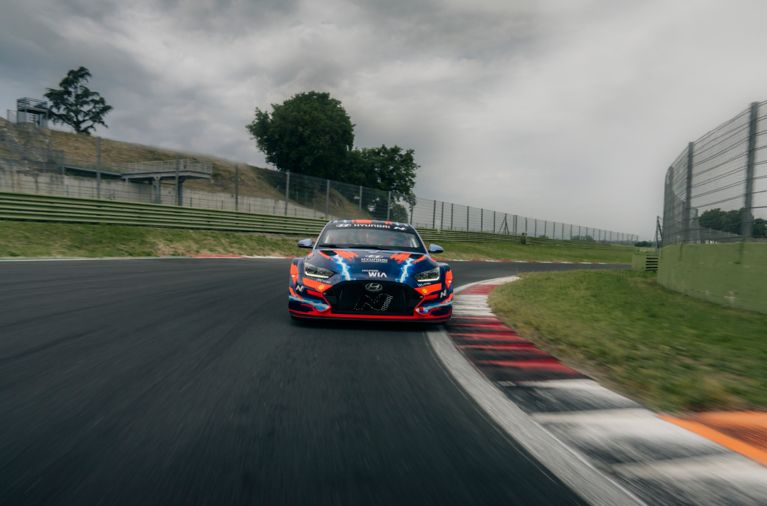 Hyundai Motorsport off to a strong start at first PURE ETCR championship
The PURE ETCR format consists of several short races called Battle Rounds, in which competitors race against one another and score points. The first event of the season was held at Autodromo Vallelunga in Italy last month. During that event, drivers Augusto Farfus, Jean-Karl Vernay, John Filippi, and Tom Chilton competed over the course of a weekend, with Vernay scoring first place in Super Final B and setting the second-fastest time in a time trial in the middle of a Hyundai 1-2-3 between Farfus and Chilton. Overall, Hyundai stood in second place at the end of the weekend.
The second event was held last weekend at MotorLand Aragón in Spain, in parallel with the FIA WTCR. Hyundai Motorsport delivered another strong performance, racking up its points count for the second time in a row. Each of the four drivers topped the classification in at least one round, including a victory for Farfus in his Super Final. Overall, Hyundai Motorsport defended its second-place standing, with a total of 124 points so far.
I'm very pleased with our performance so far in the very first PURE ETCR events. As a company, I think Hyundai's experience with electro-mobility was to our advantage, and the Veloster N ETCR performed very well. Of course, ETCR is a new format and a new vehicle to get used to, and our team is always learning. But overall, it was a great race and I'm proud of our drivers' performance. It was exciting to finally see the Veloster N ETCR do what it was designed to do!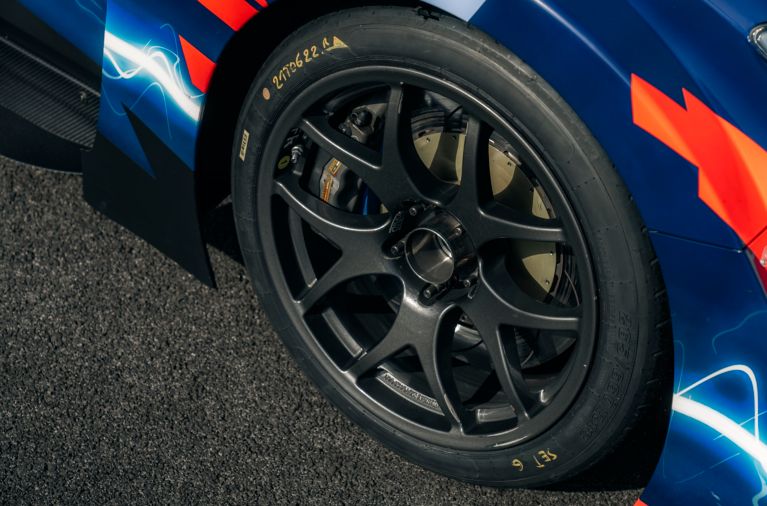 This is a challenging racing format because the short sprints mean we have to drive the entire time flat out. Unlike other championships, where you want to pace yourself to save fuel or battery power, in PURE ETCR, you drive full throttle the entire time. This is not just challenging for the drivers, but also for our engineers, because the batteries have to be capable of that kind of abuse without overheating. But our Veloster N ETCR handled it well. Overall, I'm very proud of our performance!
Zero-emission sports cars of the future
Hyundai's commitment to zero-emission high-performance vehicles does not end here – the Veloster N ETCR and RM20e are just the beginning. Hyundai Motorsport plans to develop a new hybrid challenger based on the i20 N to participate in the 2022 FIA World Rally Championship (WRC). This will be a way to reduce emissions in motorsport while still delivering the fun experience fans know and love. The company has also announced intentions to develop a high-performance fuel cell car and a modular and scalable power electric system to form a basis for more high-performance EVs.
Subscribe to Hyundai's podcast, Are We There Yet?, and listen to episode nine now to learn more about how Hyundai's UAM Division is planning on making this novel mobility infrastructure a reality.
The ninth episode of Are We There Yet? is now live and available to listeners on Spotify, Apple, Google, Podcasts, Stitcher, Acast and other podcast streaming platforms. It is produced by Fresh Air Production.

CO2 and emissions data
Fuel consumption combined for the Hyundai i20 N 1.6 T-GDI (2014 PS) with 6MT in l/100km: This model may not yet be available for sale in your country. Fuel consumption and CO2 values for this model have not yet been determined.
Fuel consumption combined for the Hyundai i30 N 2.0 T-GDI (250 PS) with 6MT in l/100 km: 7.7; CO2 emissions combined in g/km: 175 (WLTP)
Fuel consumption combined for the Hyundai i30 N 2.0 T-GDI (280 PS) with 6MT in l/100 km: 8.0; CO2 emissions combined in g/km: 182 (WLTP)
Fuel consumption combined for the Hyundai i30 N 2.0 T-GDI with N DCT in l/100 km: 8.4; CO2 emissions combined in g/km: 191 (WLTP)
Fuel consumption combined for the Hyundai i30 Fastback N 2.0 T-GDI (250 PS) with 6MT in l/100 km: 7.7; CO2 emissions combined in g/km: 175 (WLTP)
Fuel consumption combined for the Hyundai i30 Fastback N 2.0 T-GDI (280 PS) with 6MT in l/100 km: 8.0; CO2 emissions combined in g/km: 182 (WLTP)
Fuel consumption combined for the Hyundai i30 Fastback N 2.0 T-GDI with N DCT in l/100 km: 8.4; CO2 emissions combined in g/km: 191 (WLTP)