IONIQ 6 redefines the boundaries of electric mobility to provide the perfect on-the-road office
Human-centric design and practical features enable the Electrified Streamliner to be the mobile workspace for today's modern professionals
Its cocoon-like interior accommodates a mindful personal space in which workers can relax and recharge
IONIQ 6, the latest model in Hyundai's IONIQ all-electric line-up brand dedicated to battery-electric vehicles (BEVs), takes care of so much more than just getting from A to B. With its array of advanced technologies, personalised space and features and extended range, the Electrified Streamliner – 2023's World Car of the Year, World Electric Vehicle of the Year and World Car Design of the Year – redefines the boundaries of electric mobility.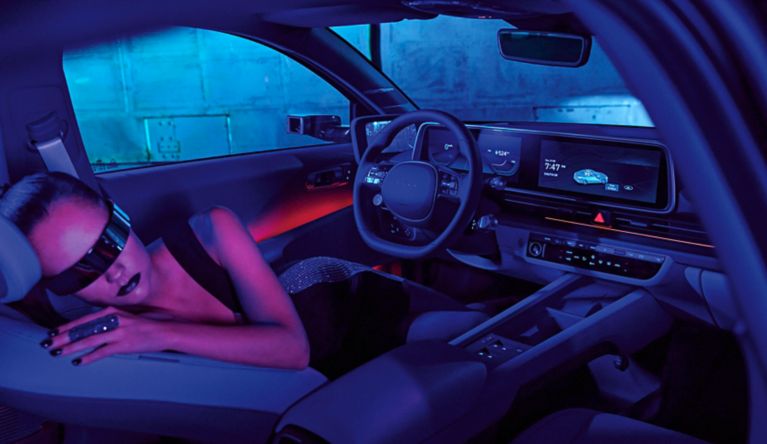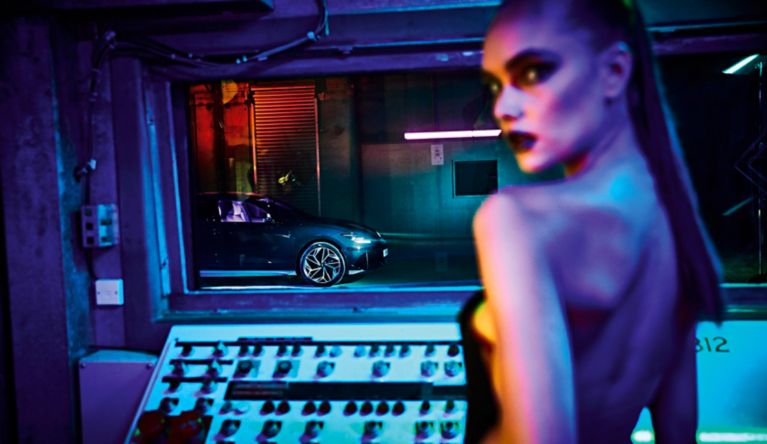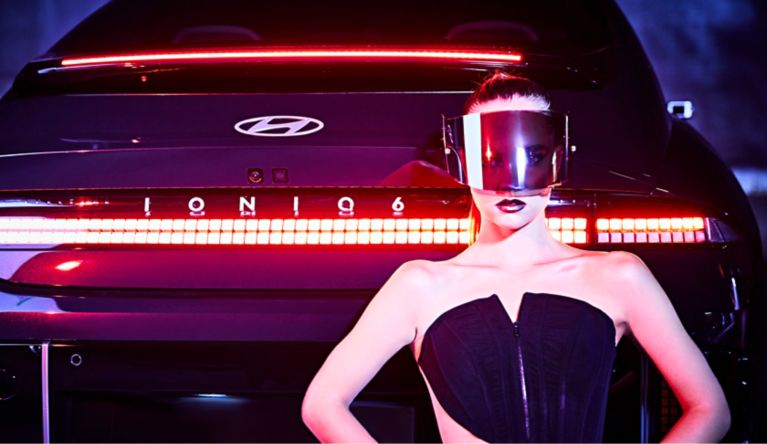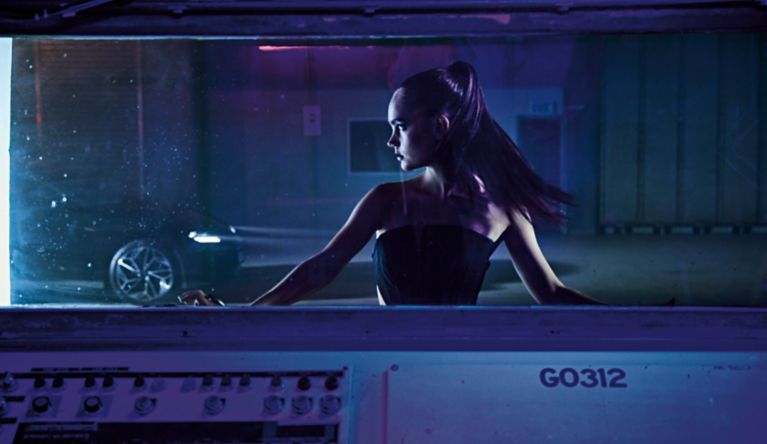 From the beginning of its development, the IONIQ 6 interior was created under the concept of being a 'Living Space'. Breaking away from the stereotype of a car's interior as simply a means of transportation, it serves as both a comfortable, cocoon-like hideaway and a personal space where customers can relax, spend quality time and even work.
When it comes to the latter, we all know that great ideas can pop into your mind at any time and in all sorts of places, including when you're on the daily commute or enjoying the simple fun of driving. So when inspiration strikes, IONIQ 6 becomes the perfect on-the-road office for every type of professional.
A premium workspace for drivers
One of the first considerations for any office or workstation that customers spend a significant amount of time in is, of course, comfort. Beyond its eight-way adjustable front seats, IONIQ 6 takes advantage of Hyundai Motor Group's BEV-dedicated Electric Global Modular Platform (E-GMP) to provide a 2,950mm wheelbase that incorporates the roomiest first-row leg room of the company's range.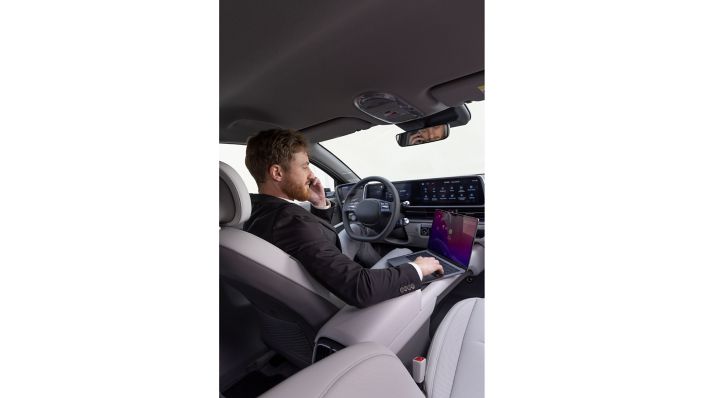 E-GMP also allows for a completely flat floor that, alongside the removal of buttons from the front doors, creates a more expansive front row and provides added breathing room and additional storage. Transparent accents on the crash pad garnish, door map pocket and centre console lower cover further accentuate the sense of spaciousness and uniqueness.
IONIQ 6's user-centric interior architecture make it a highly practical as well as comfortable workspace where ideas can become reality, anytime and anywhere. The bridge-type centre console has been designed to hold a laptop and features two USB-C ports and one USB-A port to power various devices.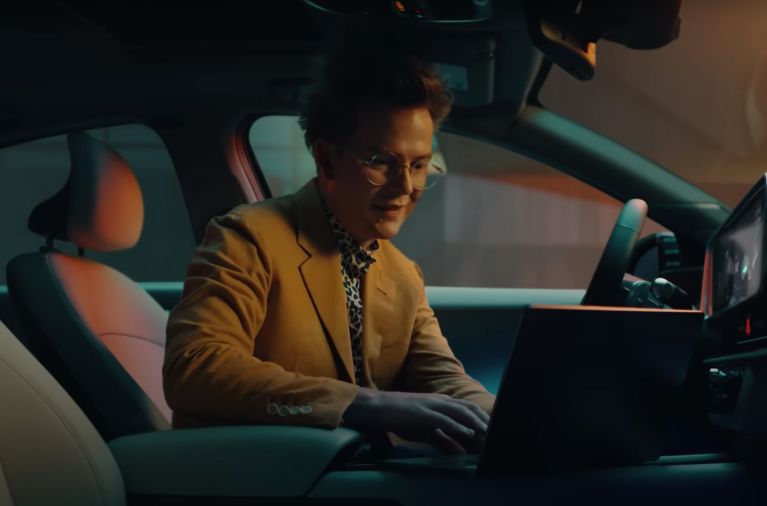 To capture all ideas and moments of inspiration right away while you're on the go, the 12.3-inch full-touch infotainment display – that sits alongside a 12.3-inch digital cluster on IONIQ 6's integrated touchscreen dashboard – features a dedicated Voice Memo app.
To enable passengers to work while on the move, a 110‑volt/220‑volt V2L plug that can supply up to 3.6 kW of power is located under the second-row seats, in addition to a further two USB-C ports at the rear of the centre console.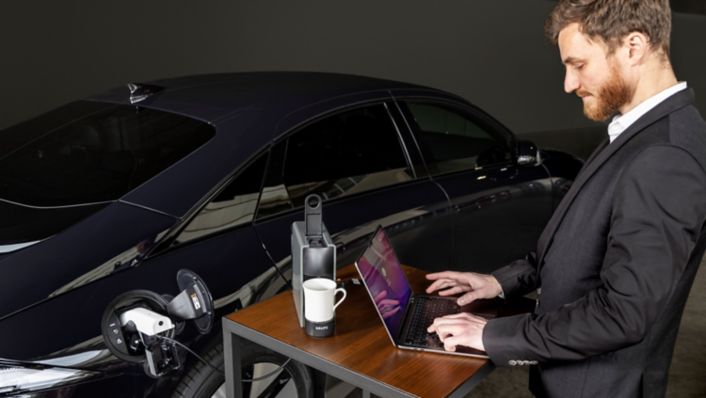 A space to relax and recharge
IONIQ 6's practical interior features also facilitate a mindful mobility experience – perfect for recharging both body and mind after an intense work session. The optional Relaxation Comfort Seats in the first row promote calm by simply adjusting their angle up to eight ways, and they can even lie flat for an all-important power nap with the push of a button.
Further mindfulness comes from the Electrified Streamliner's Dual Colour Ambient Lighting, which allows you to choose from a spectrum of 64 colours and six pre-selected themes developed by colour experts to help drivers and passengers feel relaxed and comfortable.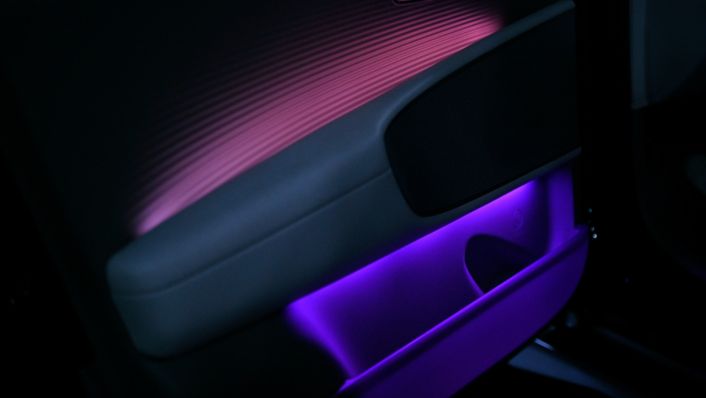 It provides the perfect accompaniment to whatever stage of the working day you're at, whether it's 'Concentration', which combines focusing hues of blue and green, 'Meditation', which pairs soothing royal blue with blue, or 'Creative Moment', which offers an inspirational turquoise and green colour combination.
Disclaimer: CO2 and emissions data
Electricity consumption combined for the Hyundai IONIQ 6 53 kWh with 2WD in kWh/100 km: 13.9; CO2 emissions combined in g/km: 0 (WLTP)
Electricity consumption combined for the Hyundai IONIQ 6 77.4 kWh (18" alloy rims) with 2WD in kWh/100 km: 14.3; CO2 emissions combined in g/km: 0 (WLTP)
Electricity consumption combined for the Hyundai IONIQ 6 77.4 kWh (20" alloy rims) with 2WD in kWh/100 km: 16.0; CO2 emissions combined in g/km: 0 (WLTP)
Electricity consumption combined for the Hyundai IONIQ 6 77.4 kWh (18" alloy rims) with 4WD in kWh/100 km: 15.1; CO2 emissions combined in g/km: 0 (WLTP)
Electricity consumption combined for the Hyundai IONIQ 6 77.4 kWh (20" alloy rims) with 4WD in kWh/100 km: 16.9; CO2 emissions combined in g/km: 0 (WLTP)