SangYup Lee, EVP and Head of Hyundai Global Design Center, named Design Hero of the Year for his role overseeing IONIQ 5 and other celebrated models
Hyundai i20 N named Britain's Most Affordable Driver's Car
Hyundai Santa Fe named Best Large Car
Hyundai Motor Company earned three honors at the 2022 Autocar Awards. Judges from the world's oldest motoring magazine named SangYup Lee, Executive Vice President and Head of Hyundai Global Design Center, its Design Hero of the Year, and recognized Hyundai i20 N as Britain's Most Affordable Driver's Car and Hyundai Santa Fe as the Best Large Car.
The prestigious Autocar Awards recognize the very best of the automotive industry, whether it be innovative technologies or extraordinary design. For the first time, the 2022 ceremony incorporated both Britain's Best Driver's Cars and Britain's Best Cars Awards, giving a more comprehensive view of the automotive world than ever before. This year, an in-person ceremony was held at the impressive Silverstone Wing.
The title of Design Hero of the Year is given by Autocar to an individual who has made a significant impact in the world of automotive design, not just in the preceding year, but throughout their entire career. SangYup Lee's recent work as the head of Hyundai Global Design Center has garnered universal praise, including IONIQ 5, which recently won World Car Design of the Year, World Car of the Year and World Electric Vehicle of the Year.
But it's the breadth of Hyundai's design excellence under Lee's leadership that impressed the judges. At the iF design Awards 2021, Hyundai won in nine separate categories, and has been victorious for nine consecutive years. In early 2021, Hyundai won four GOOD DESIGN Awards, including for the Prophecy concept car, which was also named 'Best of the Best' at the Red Dot design awards.
SangYup Lee joined Hyundai in 2016 and, as chief designer for Hyundai and Genesis, he's overseeing the creation of 50 production cars at any one time across 11 global design centers, with a team of 700 people. As part of his role, he has masterminded a transformation in Hyundai design that has seen it become increasingly admired, most markedly for IONIQ 5 but also for the upcoming IONIQ 6 and IONIQ 7, as previewed by the Prophecy and Seven concepts.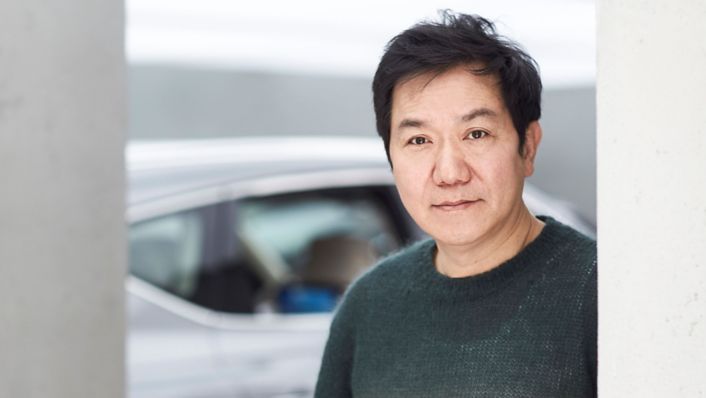 Looking back through the previous winners of Autocar's Design Hero Award, it's a real honor to now be sitting alongside some of the people I consider to be my own design heroes. Thank you to the team at Autocar for recognizing the work of the Hyundai Global Design Center with such a prestigious accolade. I gratefully accept this award on behalf of all our designers and engineers, who are dedicated, talented, and endlessly creative, and who continue to innovate our brand from all over the world. Hyundai Motor also won two product categories at the Autocar Awards, including Britain's Most Affordable Driver's Car for the i20 N, about which Tisshaw said: "The i20 N secured victory here by quite some margin. With five judges awarding each car a score out of 25, the i20 N bagged 102 points, well ahead of second place. This car is a cohesive, tenacious and serious proposition for keen drivers, and one that moves the N sub-brand on significantly, even from the impressive level of the larger i30 N.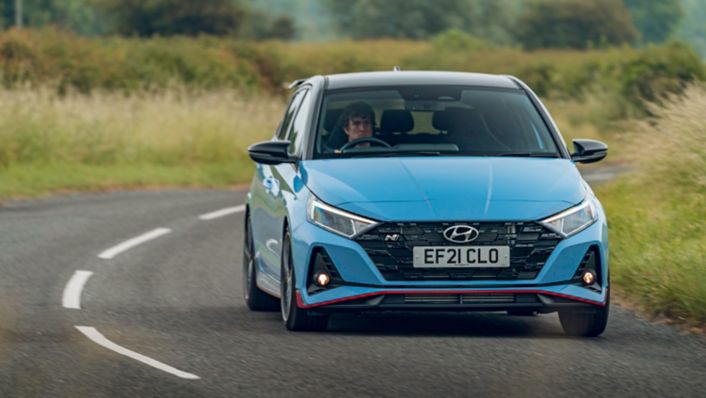 Since its introduction in 2019, i20 N has consistently impressed, winning a series of awards, including Top Gear Car of the Year and UK Performance Car of the Year. The comprehensively equipped i20 N builds on the strengths of Hyundai's renowned, performance-focused N brand and the success of the acclaimed i20. A true sporting icon, i20 N also takes inspiration and engineering values from the multiple-rally-winning i20 Coupe WRC car. It's equally at home delivering its unique brand of exhilarating performance both on the road and racetrack.
Meanwhile, Hyundai Santa Fe was named Autocar's Best Large Car, about which Tisshaw said:
If you think big cars can't be frugal and well-priced, or that hardworking SUVs can't feel plush or inviting, or that plug-in hybrids impose too many compromises to be useful in real-world family motoring, Santa Fe stands ready to show you different.
Santa Fe is Hyundai's longest-running SUV, first sold in the UK in 2001. The D-segment SUV has been praised for its comfort and roominess, comprehensive standard features and functional cabin design, with the latest version offering a series of improvements to offer a more premium choice for its customers. Available with the options of a hybrid and plug-in hybrid powertrain for the first time, it also features a bold, distinctive new design and a range of new technology and safety features.
Winning in these highly competitive product categories is a significant achievement for Hyundai. It's a testament to the hard work that goes into producing class-leading products, and to the amazing individuals we have leading and working in our design and product development teams. Santa Fe and i20 N may be very different cars, but the same ingenuity and technical prowess goes into their creation.