International automotive and tech media have expressed excitement in latest 'rolling labs' showcased by Hyundai N Brand
RN22e represents Hyundai N Brand's high-performance vision and driving enjoyment for electric vehicles
N Vision 74 demonstrates Hyundai N's long-term vision for high performance driving with advanced hydrogen hybrid powertrain
Both 'rolling labs' were praised for their stunning design and thrilling yet sustainable performance potential
Unveiled during Hyundai Motor's N Day 2022 digital world premiere on 15 July, RN22e and N Vision 74 are real-world proof-points for N's future vision. Classified as 'rolling labs', which test and verify Hyundai's advanced technologies to apply them to future production models, they demonstrate the company's ambition to become a leader in the zero-emissions future.
RN22e maximizes the performance potential of Hyundai's innovative Electric-Global Modular Platform (E-GMP) with IONIQ 6's body design to set a new standard in high-performance EVs. N Vision 74, on the other hand, is a high-performance hydrogen fuel cell hybrid model inspired by both the Hyundai N 2025 Vision Gran Turismo from 2015 and the Hyundai Pony Coupe concept from 1974. Both models offer a glimpse of the Hyundai N Brand's ambition for high-performance electrification.
Here is what the media have said about RN22e and N Vision 74 so far:
The UK's Top Gear was clearly very excited by this vision of the future of electrification, describing the RN22e as "essentially an IONIQ 6 in full touring car dress" and an "ultra-muscular body", telling readers that "it looks absolutely fantastic". Seeing elements of legendary Italian designer Giorgetto Giugiaro's Hyundai Pony Coupe which later inspired DeLorean's DMC-12, Top Gear couldn't help reference beloved movie Back To The Future when reviewing the N Vision 74. Noting the rolling labs' advanced hydrogen hybrid powertrain, it looked forward to being propelled "so quickly into the future you'll be shrieking '1.21 gigawatts' in no time", playfully adding "perhaps you kids out there aren't ready for it yet, but your parents are gonna love it".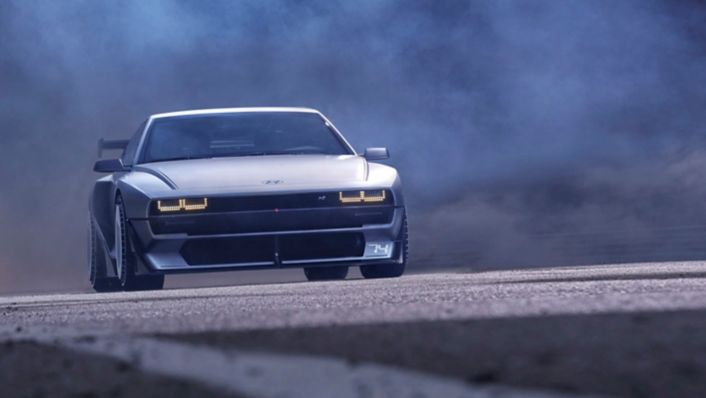 Germany's Auto Bild also saw much of Back To The Future's time-travelling, Giugiaro-sculpted DeLorean in the N Vision 74, describing it as "a stunningly beautiful time machine on wheels" for the way it brings back elements of the 1974 Hyundai Pony Coupe to the present day. It also anticipated big excitement from the IONIQ 6-based RN22e, particularly with the 585 PS and 740 Nm of torque combining to produce a top speed of over 250 km/h.
UK publication Autocar was similarly thrilled to see Hyundai reviving designs from its past with the N Vision 74, paying homage to that historic model in its "attention-grabbing body" and dubbing it a "retro hydrogen drift machine". This enthusiasm extended to RN22e, which it hailed as a "track weapon" that represented a "dynamic showcase for [Hyundai's] range of electric N cars", with driver-selectable torque vectoring that "should inject some much-needed predictable playfulness into a driver's EV".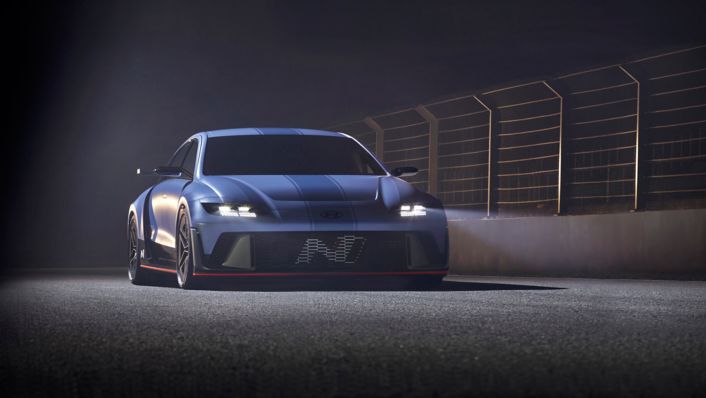 With their "cool design" and "fierce" looks, Broom, the automotive website of Norwegian broadcaster TV 2, described both RN22e and N Vision 74 as a "big step forward" for Hyundai's high-performance N brand. The "two very exciting electric N cars" also ramped up Broom's anticipation for IONIQ 5 N, which was previously announced. It will become Hyundai's first fully-electric N model to hit the global market in 2023.
It was RN22e's performance and track readiness that set pulses racing at German newspaper Die Zeit, which drew attention to its "acceleration from 0 to 100 km/h in under four seconds" while retaining the 800-volt fast multi-charging capability that enables cars built on the E-GMP platform to charge from 10 to 80 per cent in under 18 minutes. It also highlighted the convenience of N Vision 74, noting a driving range of over 600 kilometres and the combination of the 62.4 kWh battery with the same 800-volt fast multi-charging capability and the 4.2 kg hydrogen tank that "can be refuelled even faster for shorter pit stops".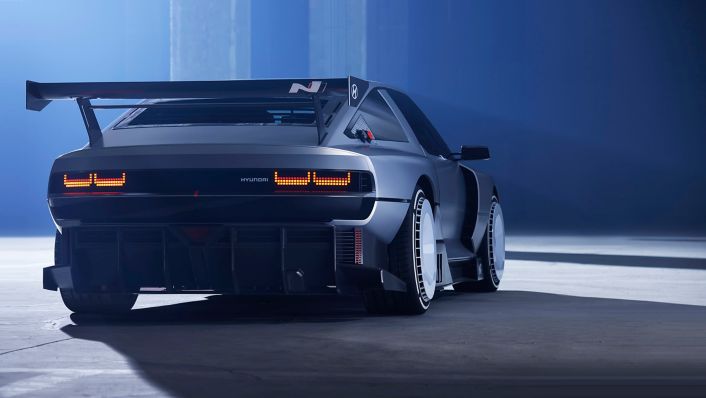 Spanish technology news website xataka.com was impressed with the vision of Hyundai's high-performance N brand in the age of electrification, pointing to RN22e as being a "clear representation of what a future Hyundai IONIQ 6 N will look like". It suggested that RN22e's pairing of its N Sound+ system, which generates sound from interior and exterior speakers, with its N e-shift, which integrates the vibration and shifting feel with N Sound+, would "keep the sports car feel in future electric models". Like everyone else, it too was very taken with N Vision 74, describing it as "a spectacular retro-futuristic model" that took the N brand aesthetic and added modern details from Hyundai's IONIQ line-up, such as the Parametric Pixel light clusters seen on IONIQ 5 and 6.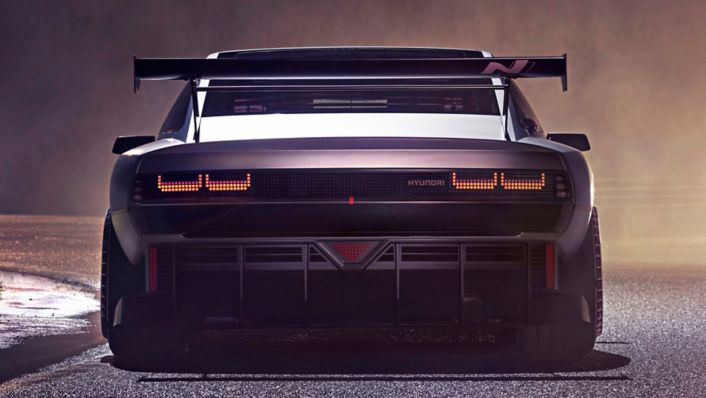 Like its Spanish compatriot, French tech website Frandroid saw a tantalising future in RN22e, barely able to contain its excitement when positively labelling it "an insane sports version" of what it believes might be IONIQ 6 N, while also looking forward to the arrival of IONIQ 5 N in 2023. Declaring Hyundai to be "in the midst of an electric renaissance", it said that N Vision 74 – with its cool "supercar from the 70s looks" – meant "the future is highly desirable".
Italy's Alvolante.it was another publication to be enthusiastic about Hyundai's "sporty but sustainable future", digging down into the details and appreciating the four piston monoblock calipers and a 400-mm hybrid disc that allows RN22e to withstand the weight of its power electric system and improve its circuit performance. It also liked the cooling efficiency offered by N Vision 74's high-performance hydrogen fuel cell hybrid powertrain, combining two different energy sources that can be used according to different driving conditions.
For the Netherlands' Autoblog.nl, the cars demonstrated further proof that "no other brand knows how to connect retro with the present like Hyundai". Pointing to IONIQ 5 as the perfect example of how concept ideas can make it through to the production stage, it clearly hopes that RN22e isn't too far away from what a possible IONIQ 6 N model might look – and perform – like.
Tech bible The Verge reported that, with RN22e and N Vision 74, Hyundai is "attempting to keep car culture alive with its two performance-focused electric vehicle concepts". The publication had warm words for both models' design in comparison to other EVs, noting "both feature a refreshing sporty design that doesn't look like some sort of futuristic pod".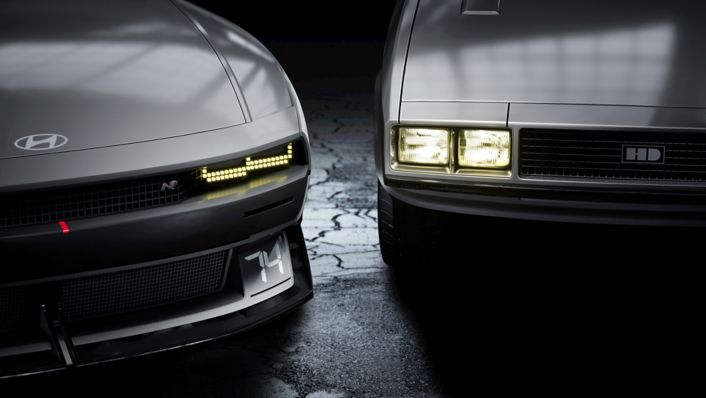 Influencer and YouTuber reactions
Aside from traditional automotive and tech publications, RN22e and N Vision 74 also received positive reviews from influencers and video reviewers.
Marques Brownlee of YouTube channel MKBHD gushed with praise about N Vision 74 on his Waveform podcast, proclaiming "I love, it, I want it to exist!" on his Waveform podcast. Commenting on the design of the wheel caps, he said: "That's the best looking aero-cap I've ever seen… it's [like] a Frisbee!" On Twitter, Brownlee commended Hyundai's designers while sharing images of both N Vision 74 and RN22e:
Whoever is doing design for Hyundai right now… keep it going, you're absolutely crushing.
Another YouTuber, Lewis Hilsenteger of Unbox Therapy, claimed that "Hyundai just changed the game" on his Lew Later show. Assessing N Vision 74 and RN22e, he said: "They have ambitious looks in the sense that they actually seem futuristic and different, but at the same time approachable to people."
Finally, Tom Baker, of YouTube channel Chasing Cars was impressed with N Vision 74's design: "The first thing you notice about the N Vision 74 is just how cool it looks". Drawing attention to the model's hydrogen-electric hybrid technology, Baker said: "The N Vision 74 is such a convenient electric supercar. You don't have to charge this vehicle at an EV charger for half-an-hour, you fuel it at a hydrogen bowser in five minutes, much like a petrol car."