Hyundai Motorsport's WRC 2 crews have registered their best overall classifications of the 2020 FIA World Rally Championship season so far
Nikolay Gryazin finished the reduced 20-stage rally in second place in WRC 2 (seventh overall), ahead of Ole Christian Veiby third in the category (tenth overall).
Hyundai Motorsport N moves to the top of the team's championship as a result of the double podium, with Gryazin in second place.
Hyundai Motorsport's WRC 2 crews have secured their best overall result of the season to date in Rally México, the third round of the 2020 FIA World Rally Championship.
The result ensured Nikolay Gryazin and Ole Christian Veiby finished second and third in the WRC 2 category, helping Hyundai Motorsport N move to the top of the team's classification. Gryazin's result vaults him to second place in the drivers' table after three events.
 
Rally México offered a new challenge for both crews and marked their competitive debut on gravel with the Hyundai i20 R5. Ultimately, the planned 24 stages were reduced to just 20 but allowed the drivers the opportunity to improve their feeling with the car on loose surface and another rally experience.
Opening with a ceremonial start at Alhóndiga and with two runs through the Street Stage GTO on Thursday evening, the rally stepped up a gear on Friday with the infamous El Chocolate, Ortega and Las Minas stages.
 
For Veiby and co-driver Jonas Andersson it was a less than positive start as they experienced brake issues on the opening loop that lost them five minutes of time. Gryazin and co-driver Yaroslav Fedorov, meanwhile, put in a steady and trouble-free performance to end the opening day in second place in WRC 2.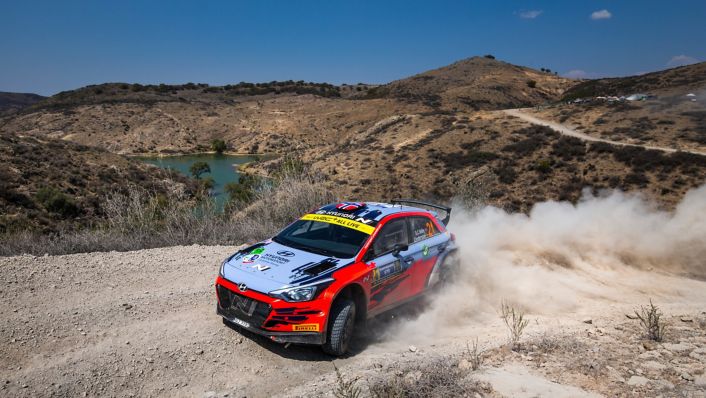 Saturday's itinerary covered nine stages – a repeated loop of Guanajuatito, Alfaro and Derramadero, followed by two runs through the Autodromo Shell V-Power, also run on Friday evening, and the Rock & Rally León test.
 
Veiby took a clean sweep of stage wins on Saturday morning (SS13-15) but was too far back on the timesheets to make any impression. Gryazin maintained his second position with championship points as the target.
The afternoon loop began with a rear right puncture for Gryazin and a spin just before the finish of SS16 (Guanajuatito 2) for Veiby. The incidents didn't affect their overall positions, although the Russians had to nurse their Hyundai i20 R5 to the finish after sustaining damage in SS18 (Derramadero). Veiby, meanwhile, added a fourth stage win of the day in SS17 (Alfaro). With rally organisers opting to conclude the rally on Saturday evening, forgoing Sunday's stages, the Hyundai pair confirmed their results after the SS21 Rock & Rally test.
Crew Notes: Nikolay Gryazin/Yaroslav Fedorov (#20 Hyundai i20 R5 '20)
Steady and consistent performance from the Russians in their first Rally México
Gryazin moves to second in the drivers' classification
I am reasonably satisfied with our performance level this weekend, although we know we have more to come. For my first time in Rally México, I have felt OK and have been driving carefully throughout the event; it has been important to build up our experience. I have tried to avoid punctures, although there were a few moments which slowed us down. We had some problems this afternoon, a puncture on SS16 (Guanajuatito) and picking up some damage on the Derramadero stage with which we had to complete the rally. Thankfully, we were able to bring the car home in second place in WRC 2, which gives us valuable learning for the future events.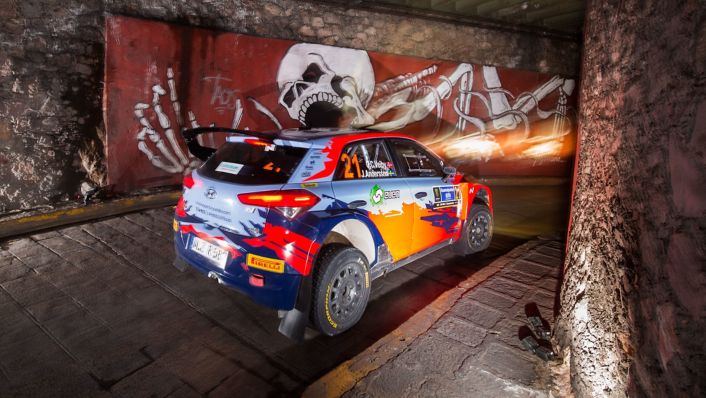 Crew Notes: Ole Christian Veiby/Jonas Andersson (#21 Hyundai i20 R5 '20)
Brake issues on Friday lost crucial time on the crew's first competitive Rally México
Four stage wins on Saturday showed true pace as they secured third in WRC 2
Our weekend was largely dictated by brake issues that we picked up early on Friday. Our rally was effectively ruined but we continued to build up our speed and gather more learning from the i20 R5. Today, we had a much better feeling and took four stage wins in WRC 2, including a clean sweep in the morning loop. We made a lot of changes to the car on Friday evening; the brakes were much better, and the confidence was there. It was clean but fast. We had an incident on the opening stage of the afternoon loop when the rear of the car just snapped but we didn't lose too much – and crucially we could keep the car on the road and complete the rally. We should be pleased with our performance; it's just a shame the brake issues on Friday prevented any chance of a victory fight.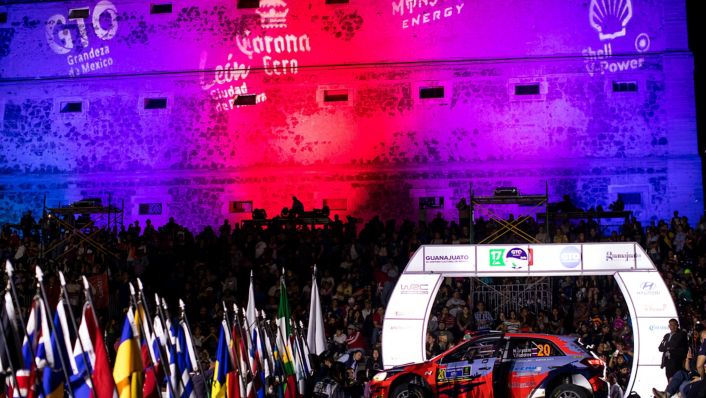 The good thing is that we have both crews and both cars safely to the end of this rally. We can't necessarily say that it has been a good performance. We had hoped for better but for different reasons we have not been able to achieve it. The learning curve continues. We have two young, talented drivers that are increasing their experience, and we are working closely with them. We cannot forget that this is the first time we, Hyundai Motorsport, have been operating at such a high level with our i20 R5. We look ahead, together, and focused on the next opportunity.
Next rally
As a result of global developments regarding the Coronavirus (COVID-19), the WRC Promoter has already announced that the 2020 Rally Argentina, round four of the FIA World Rally Championship (WRC), due to take place between April 23 - 26, has been postponed.
As it stands currently, the next round of the championship will be May 21-24 in Portugal.
Final Overall Classification WRC 2 – Rally México
2020 WRC 2 Championship for Drivers' Standings
After round 3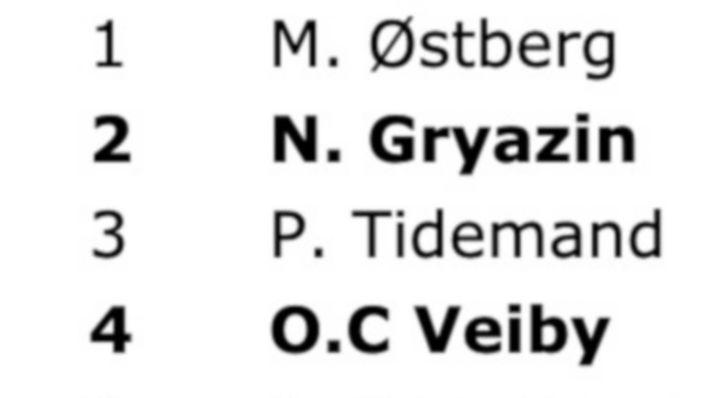 2020 FIA WRC2 Championship for Teams' Standings
After round 3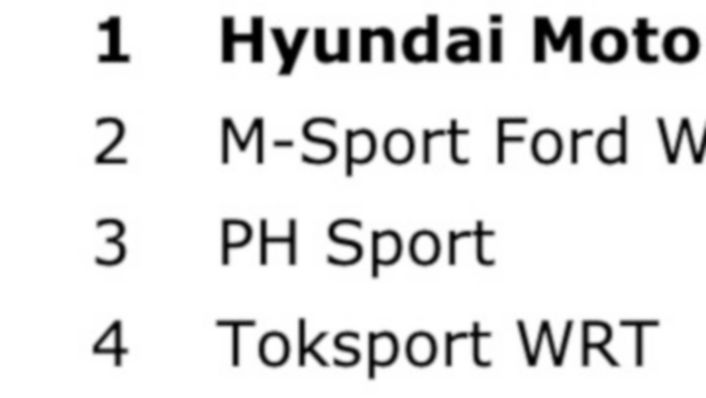 All results remain subject to official FIA confirmation.