Hyundai Motorsport aims to strengthen its FIA World Rally Championship (WRC) manufacturers' title challenge as the season moves onto Rally Turkey next weekend
Ott Tänak, Thierry Neuville and Sébastien Loeb will drive the three Hyundai i20 Coupe WRC cars in round five of the revised seven-round 2020 season
The team currently holds second place in the title hunt, just five points adrift of the lead, after a strong 1-2 result in Rally Estonia.
Fresh from its recent 1-2 in Rally Estonia, Hyundai Motorsport is gearing up for the fifth round of the revised FIA World Rally Championship (WRC), Rally Turkey, which takes place next weekend.
The team made an impressive return to action in Estonia with a strong showing across all three Hyundai i20 Coupe WRC cars. Ott Tänak and Martin Järveoja scored their maiden victory as a Hyundai Motorsport crew with a stellar performance to help the team move to within five points of the manufacturers' championship lead.  
 
Rally Turkey will offer another stern gravel test, albeit at slower speeds than the fast and furious Estonian round, with rough and rocky conditions, hot temperatures and tricky technical roads. Hyundai Motorsport will field a three-car entry into the event with Thierry Neuville/Nicolas Gilsoul and Tänak/Järveoja joined by nine-time world champions Sébastien Loeb and Daniel Elena.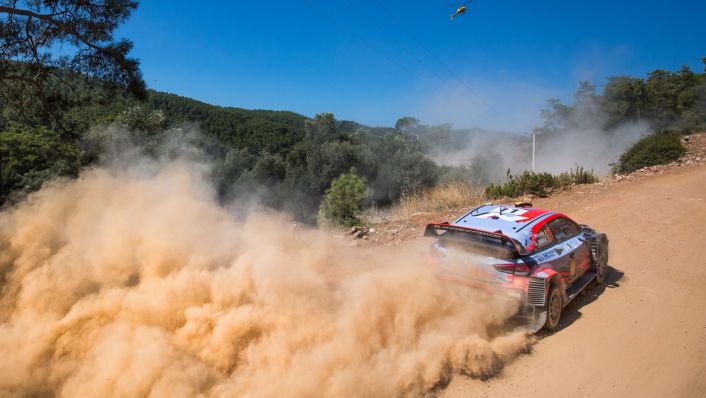 First held as a championship round in 2003, Rally Turkey moved to its current Marmaris location in 2018 offering Hyundai Motorsport a brand-new challenge. The team has since picked up two consecutive third-placed podium results at the event, while its crews are no stranger to success in the country. Tänak won two years ago, while Loeb - despite not tackling the most recent format - won in Turkey on three separate occasions (2004, 2005 and 2010).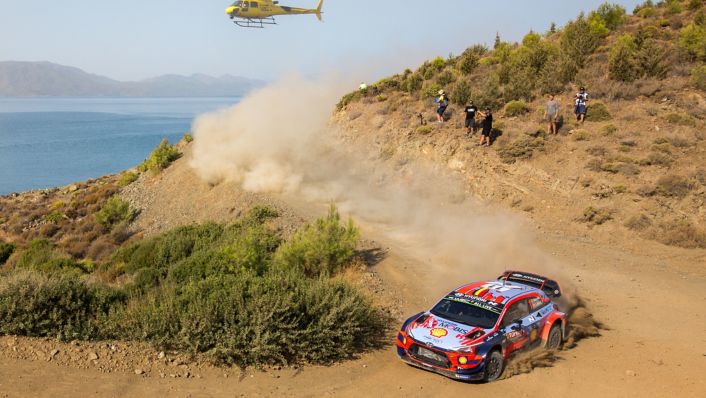 A shortened itinerary sees 12 stages run over 223km with no spectators due to the ongoing pandemic restrictions. Crews will get their first taste of competitive running on Friday evening with two stages held near to the Asparan Service Park. Like last year's event, Saturday will head west for two loops of stages totalling 107km. The final day includes the longest individual stage of the event, the 38.15km Çetibeli test, which will guarantee maximum focus and determination right to the end.
 
All three crews have tested on gravel terrain in Greece this week, in conditions similar to those expected at Rally Turkey.
We had a fantastic weekend in Estonia, which was the result of months of hard work by the team at Hyundai Motorsport, but we cannot assume that will be the same again in Turkey – our rivals are working just as hard. The stages in Turkey are rough and unpredictable, so we have to remain focused on the job in hand. We welcome back Séb and Danos into the team, who I am sure will bring their usual spark and experience to support our championship efforts alongside Thierry/Nicolas and Ott/Martin. We know that Turkey can often have a sting in its tail, so we must remain concentrated right up the conclusion of the Power Stage.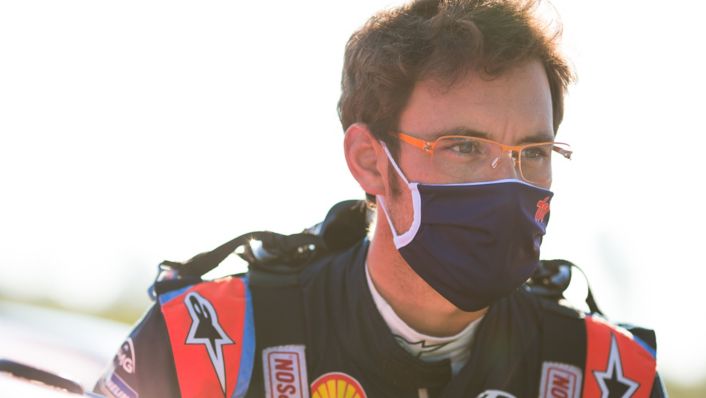 Crew Notes: Thierry Neuville/Nicolas Gilsoul (#11 Hyundai i20 Coupe WRC)
Crew will be targeting a return to form after disappointing Estonia
Neuville currently holds fifth in the drivers' standings
We didn't get a representative result in Estonia, so we definitely want to put that right in Turkey. It's our third time visiting this event, since it moved to Marmaris, and it's one of the roughest rallies of the season. The stages are really nice, some flowing parts and other very twisty sections. We have to try to push hard, even in the rough, while trying to survive with the car. Our objective will be to get the maximum points we can from the event with a focus on the championship. We've always had good speed in Turkey but haven't been able to get the desired result, so hopefully it will be third time lucky.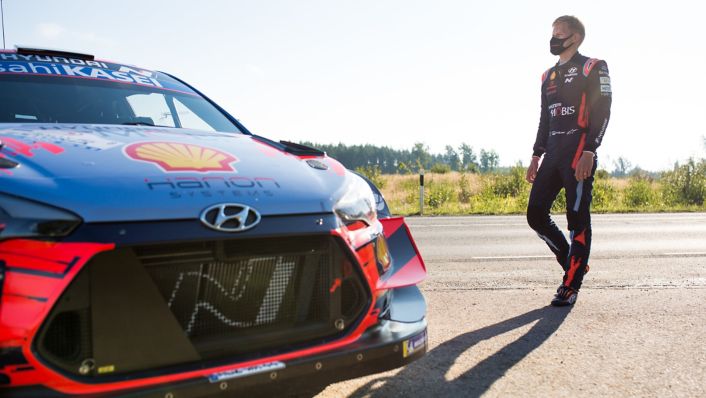 Crew Notes: Ott Tänak/Martin Järveoja (#8 Hyundai i20 Coupe WRC)
Victory in Estonia moved Tänak up to third in the drivers' championship
Previous winner of Rally Turkey in 2018
It was a special moment to get our first victory for Hyundai Motorsport in Estonia, but now we must refocus on the next event. The championship is short, so we need to make the most out of every opportunity that presents itself. Rally Turkey is definitely the roughest event of the season; it is always very hot and demanding for both car and crew. Our objective this year is to fight for the win and to continue our title push.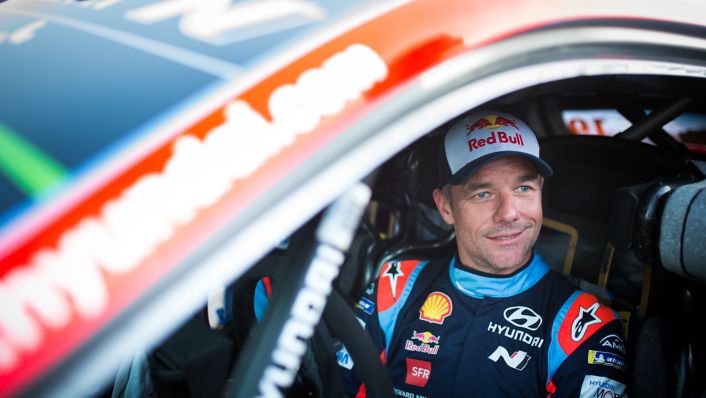 Crew Notes: Sébastien Loeb/Daniel Elena (#6 Hyundai i20 Coupe WRC)
French-Monegasque crew return for first WRC event since Rallye Monte-Carlo
Three previous Turkey wins but never competed on stages in the Marmaris-based event
I am excited to be back competing for Hyundai Motorsport for the first time since Monte-Carlo - and my first gravel event since Catalunya last season. I actually haven't competed in Rally Turkey since 2010, and I have no knowledge of these particular stages compared to other crews who have taken part in the past two seasons. We have had a day of testing ahead of the rally, so I am focused and ready to do the best I can for the team. My aim is simply to be competitive and in the game; we require a lot of familiarisation, but I am always motivated to push for a good result.
Weekend at a Glance
The 2020 edition of Rally Turkey will take place over three days, starting with 25km of action on Friday evening - Içmeler (13.90km) and Gökce (11.32km)
The action heats up on Saturday with 107km of competitive stages across two loops of three tests - Yesibelde (31.79km), Datça (8.75km) and Kizlan (13.15km) - separated by lunchtime service
Sunday will be far from a straight-forward finish to the rally with the longest individual stage of the event, Çetibeli (38.15km), followed by the shorter Marmaris (7.05km). The loop will be run twice, giving crews 90km of demanding stages on the final day - culminating in the Power Stage where extra points will be available for the five fastest drivers.
Hyundai Motorsport WRC Crews' Info