Hyundai Motor announced its commitment to carbon neutrality by 2045 at IAA Mobility 2021
Ground-breaking all-electric IONIQ 5-based robotaxi received world premiere at event
Key Hyundai representatives were on-site to present company's vision and conduct media engagements
Company's Blue Lane service showcased latest clean mobility vehicles and was fully booked on day one
At IAA Mobility 2021, Hyundai Motor outlined its commitment to achieving carbon neutrality in its products and global operations by 2045. In addition, the company unveiled its ground-breaking all-electric robotaxi together with Motional, which is based on its award-winning IONIQ 5.
This year, IAA took place in Munich, Germany, for the first time. It marked Hyundai's first motor show appearance in Europe since the coronavirus pandemic began, and a series of regulations were in place to ensure the safety of exhibitors and attendees. With Hyundai making a series of bold announcements about its future strategy and introducing some innovative products, media interest in the company proved to be high.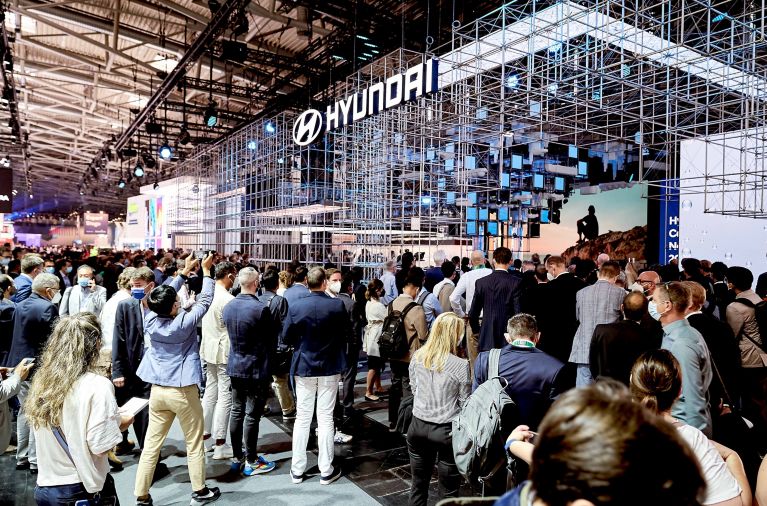 Journalists had the opportunity to experience Hyundai's latest clean mobility vehicles via the company's service on IAA's Blue Lane, including IONIQ 5, NEXO, Kona Electric and the Elec City Fuel Cell bus. This proved to be successful, with every spot fully booked on the first days of the event.
IAA is traditionally the leading motor show in Europe, and we were delighted to be able to introduce our path to carbon neutrality at the first-ever Munich event," says Michael Cole, President and CEO at Hyundai Motor Europe. "IAA also presented us with the opportunity to showcase some of our exciting outlooks, including a world premiere for the IONIQ 5-based robotaxi. This model will serve as a platform for fully autonomous robotaxis, and ultimately make driverless vehicles a safe, reliable and accessible reality.
High media interest in Hyundai's IAA activities and models showcased
Hyundai's presence at IAA Mobility 2021 generated a lot of interest with the international motoring media. Many publications highlighted Hyundai's clear commitment to carbon neutrality and its plan to stop selling internal combustion engine vehicles in Europe, starting in 2035.
Italian website Motorbox.com remarked: "Among Hyundai's many announcements at the IAA Mobility 2021 show in Munich, one stands out in particular: the Korean company's decision to stop selling internal combustion engine vehicles in Europe from 2035. The ambitious goal is to become carbon neutral in both its products and operations by 2045."
IONIQ 5-based robotaxi also received significant press coverage. French publication Motorsactu.com said "Built on the basis of the 100% electric Hyundai IONIQ 5, which was launched to worldwide acclaim earlier this year, the robotaxi is an SAE Level 4 autonomous vehicle that can be safely operated without a driver. It represents the convergence of two of the most revolutionary technologies in mobility: electrification and autonomous driving. The fusion of these technologies can make transportation smarter, safer and more sustainable."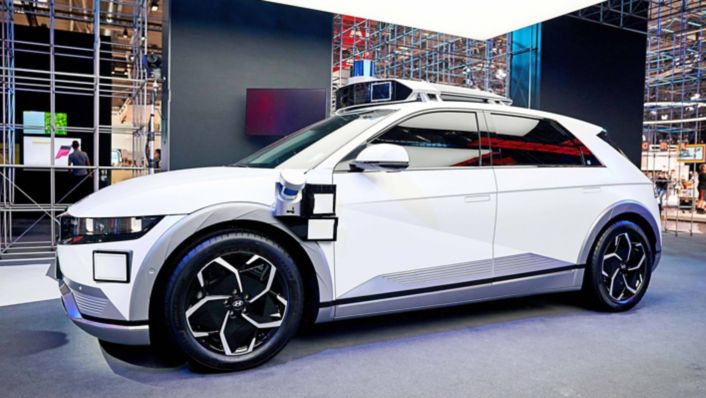 In addition, the German publication VISION mobility honoured the winners of "BEST OF mobility 2021" at this year's IAA, and Hyundai Motor was among the prize recipients with its XCIENT Fuel Cell, the world's first mass-produced, heavy-duty truck powered by hydrogen. More than 1,200 of the magazine's readers voted for products and services in the areas of mobility, connectivity, and infrastructure. XCIENT Fuel Cell truck was selected as a winner in the 'Alternative Powered Vehicles' category.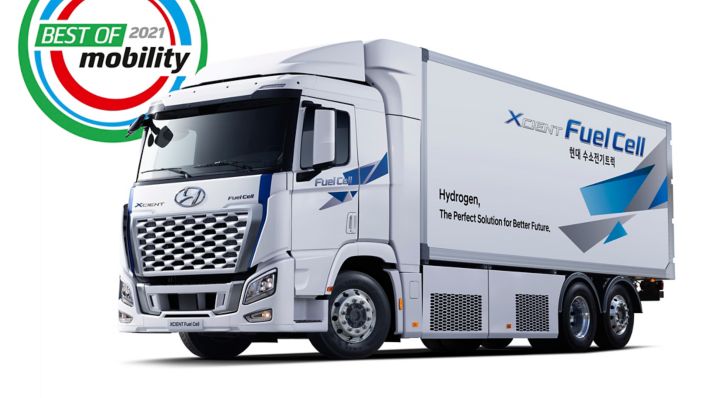 We are very excited because this shows that Europeans are heavily invested in XCIENT Fuel Cell and zero-emission vehicles. Starting with XCIENT Fuel Cell, Hyundai is going to present a feasible path to carbon neutrality and will become the pioneer of hydrogen mobility. We will focus on developing eco-friendly vehicles and building a carbon-zero society, and we look forward to doing that together with our customers and partners.
Hyundai's three pillars on the path to carbon neutrality
During the event, Hyundai revealed how its integrated, multi-dimensional strategy to achieve carbon neutrality rests on three pillars: clean mobility, next-generation platforms, and green energy.
As part of its push for clean mobility Hyundai intends to expand its leadership in electrification in coming years, and is aiming to secure 30 per cent of its global vehicles sales with zero-emission vehicles (ZEVs). By 2040 the company expects that battery-electric vehicles (BEVs) and fuel cell electric vehicles (FCEVs) will account for 80 per cent of its total fleet sales.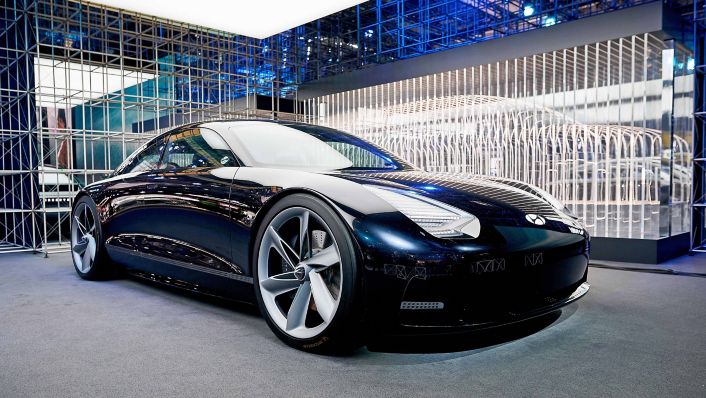 Hyundai has also made leading investments in the field of next-generation transportation platforms. IAA Mobility 2021 saw the world premiere of the company's ground-breaking robotaxi. This SAE Level 4 autonomous driving vehicle is based on IONIQ 5. Hyundai has developed the model in collaboration with Motional, a global leader in driverless technology. Motional will begin transporting public passengers when it launches its fully driverless service in 2023. In addition, Hyundai aims to launch an all-electric Urban Air Mobility (UAM) model optimised for intra-city operations in 2028, with plans to launch regional air mobility connecting adjacent cities in the 2030s.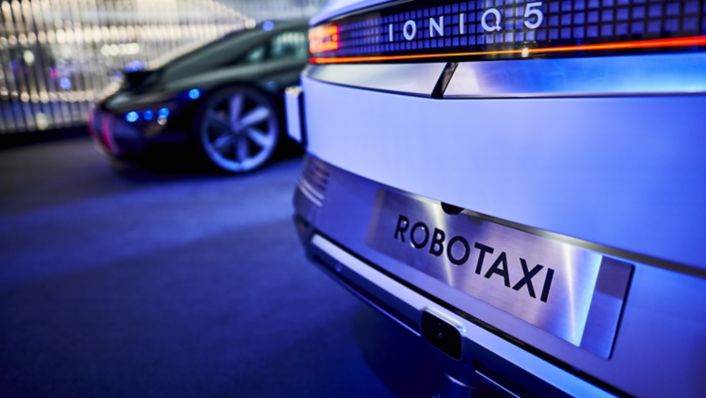 Hyundai's third pillar illustrates how its carbon-neutral strategy will go far beyond the transition to ZEVs. The company aims to become a clean mobility provider through its long-term investments in green hydrogen based on renewable energy, Vehicle-to-Grid (V2G) and Second Life Battery Energy Storage Systems (SLBESS).
This year's IAA has proved to be very successful for everyone connected with Hyundai, and it has given us the opportunity to outline our plans to provide new dimensional solutions and mobility for greener lifestyles, in line with our 'Progress for Humanity' vision. This marks the first step on our path to carbon neutrality, and in the next few years there will be even more exciting products and solutions to come.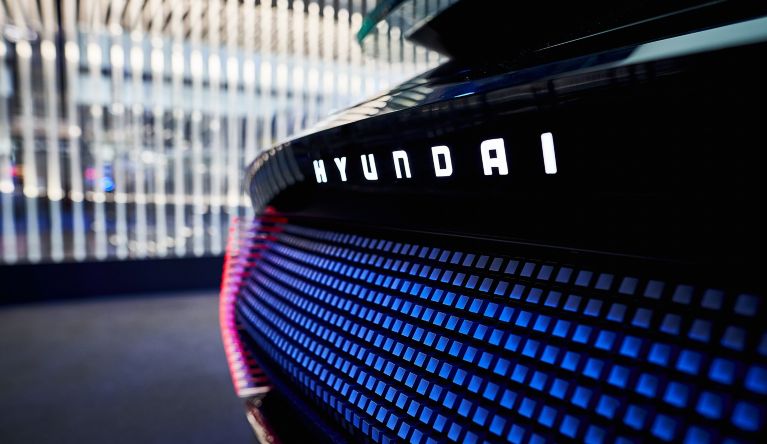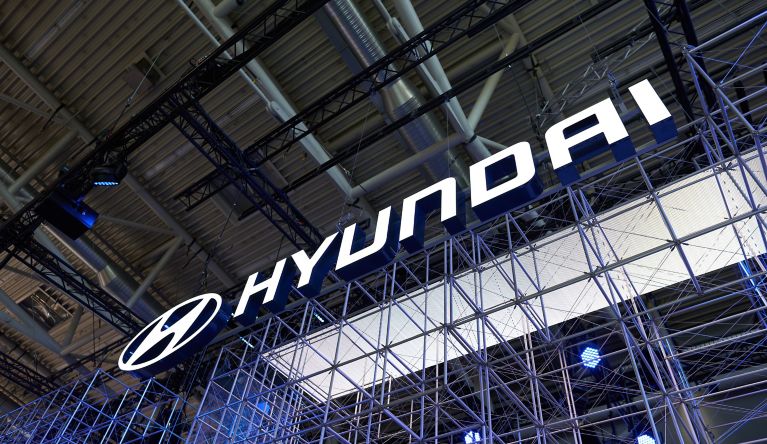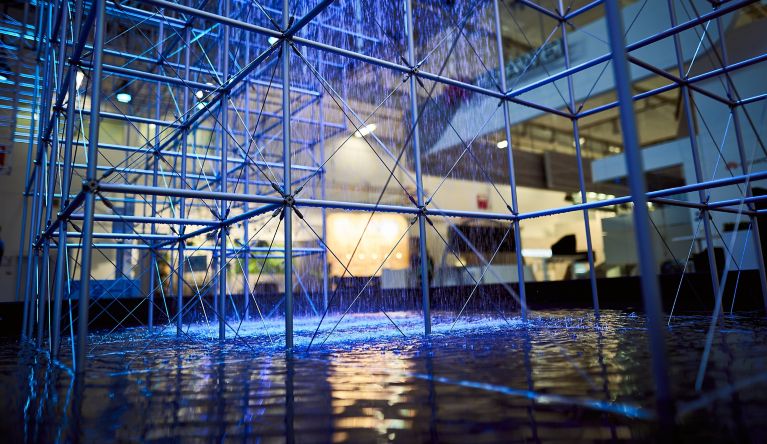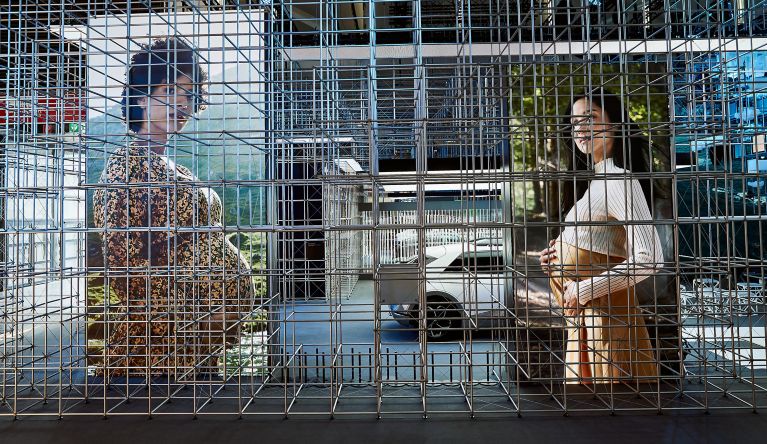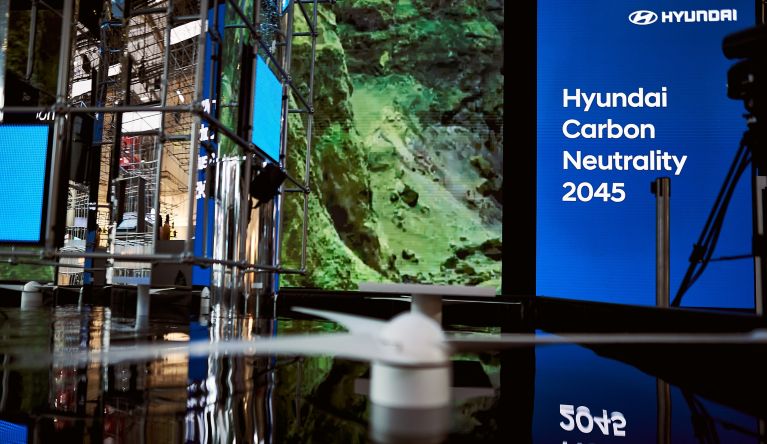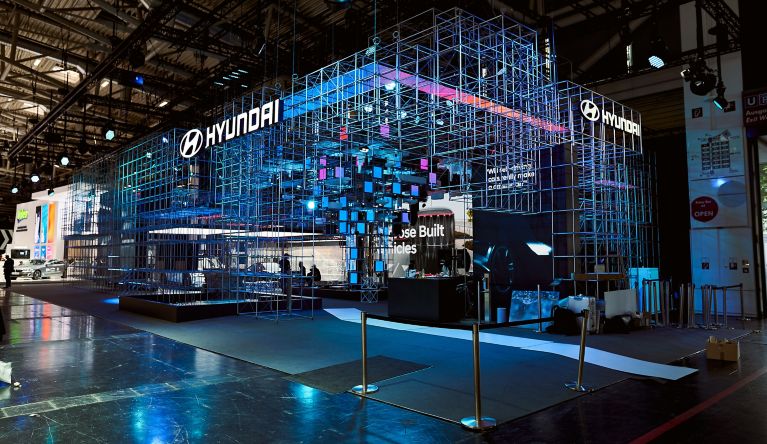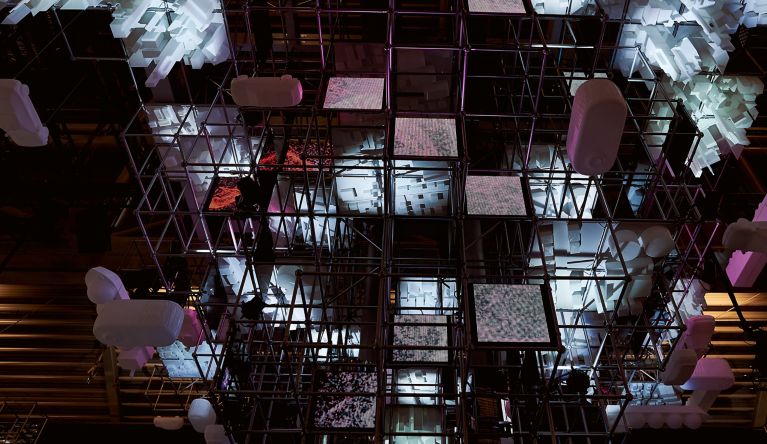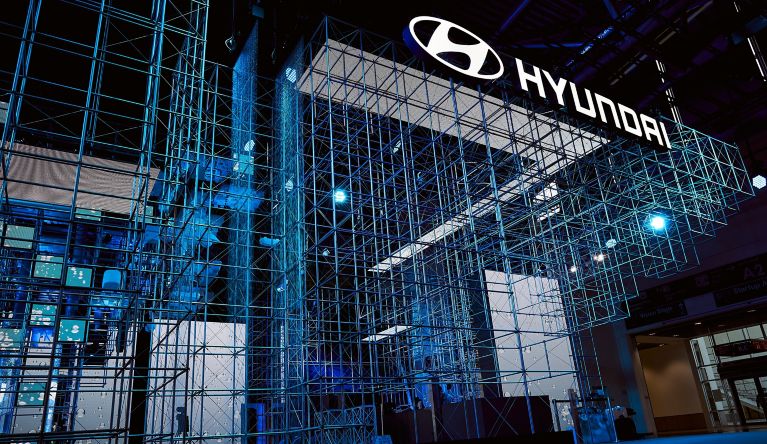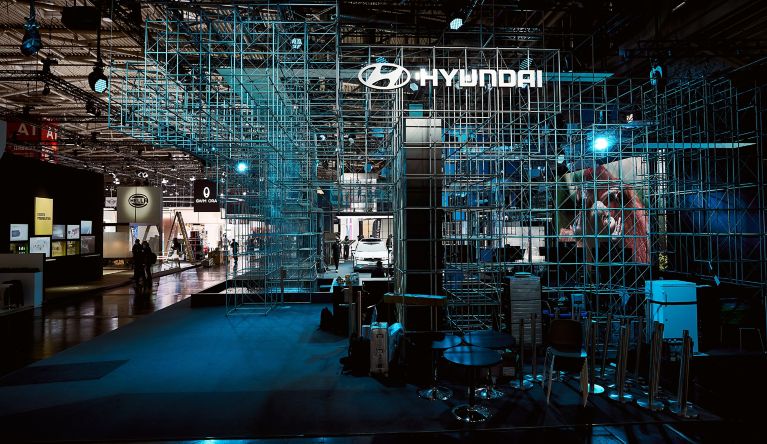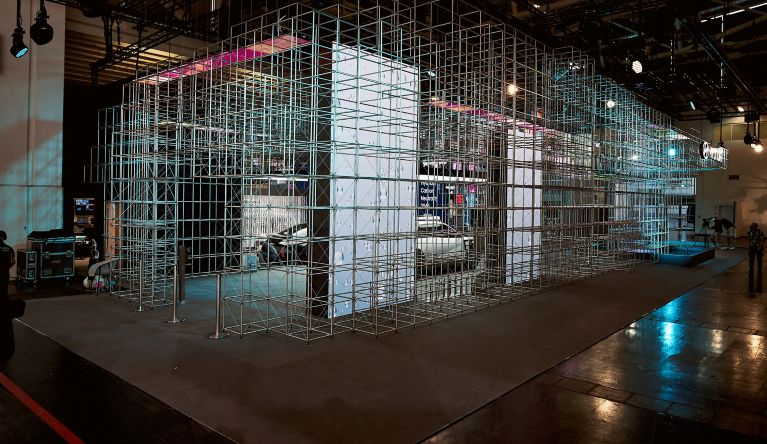 Key Hyundai representatives at IAA
A number of key Hyundai Motor's representatives, including CEO and President Jaehoon (Jay) Chang, appeared at IAA Mobility to present Hyundai's future vision during the company's press conference. The ecologist, environmentalist and Hyundai brand ambassador David Mayer de Rothschild also appeared as a speaker during the press conference to outline the importance of sustainability.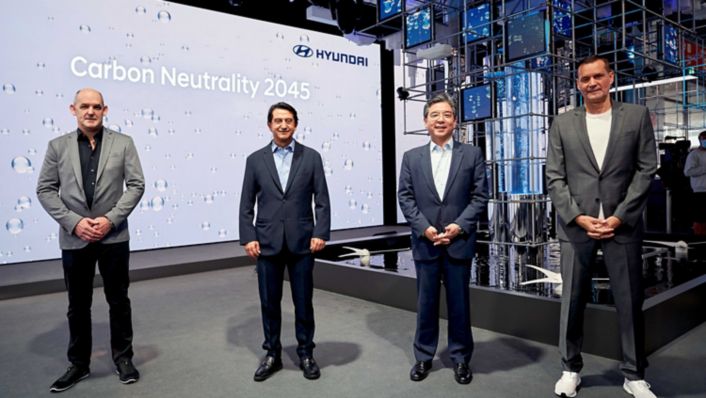 About IAA Mobility
The International Motor Show Germany (IAA Mobility) is one of the world's largest motor shows. Representatives from society, industry and politics present and discuss their visions and perspectives for sustainable mobility. This year's event is the 69th edition and takes place in Munich from 6 to 12 September.
Disclaimer: CO2 and emissions data
Electricity consumption combined for Hyundai IONIQ 5 58 kWh with 2WD in kWh/100 km: 16.7; CO2 emissions combined in g/km: 0 (WLTP)
Electricity consumption combined for Hyundai IONIQ 5 58 kWh with 4WD in kWh/100 km: 18.1; CO2 emissions combined in g/km: 0 (WLTP)
Electricity consumption combined for Hyundai IONIQ 5 72.6 kWh (19" alloy rims) with 2WD in kWh/100 km: 16.8; CO2 emissions combined in g/km: 0 (WLTP)
Electricity consumption combined for Hyundai IONIQ 5 72.6 kWh (20" alloy rims) with 2WD in kWh/100 km: 17.9; CO2 emissions combined in g/km: 0 (WLTP)
Electricity consumption combined for Hyundai IONIQ 5 72.6 kWh (19" alloy rims) with 4WD in kWh/100 km: 17.7; CO2 emissions combined in g/km: 0 (WLTP)
Electricity consumption combined for Hyundai IONIQ 5 72.6 kWh (20" alloy rims) with 4WD in kWh/100 km: 19.0; CO2 emissions combined in g/km: 0 (WLTP)