German publication Auto Bild awards Hyundai first place for "Price/Performance" in the A-segment, B-segment, C-segment, and mid-size SUV classes
Auto Bild Wertmeister voted IONIQ 5 and TUCSON Hybrid N Line as cars that best retain their value
Hyundai rises in ranks to secure seventh place in 2022 readers' poll of German magazine Auto Zeitung, "Image Report"
Hyundai continues to outperform its competitors in German readers' polls and comparison tests. The company's top performers include the Hyundai i10, i20, i30, TUCSON, SANTA FE, and IONIQ 5, recently named World Car of the Year.
Hyundai: Top Performer in "The Best Brands 2022"
Compared to last year, Hyundai performed even better in "The Best Brands 2022", the readers' poll published in April 2022 by German car magazine Auto Bild. As the overall winner in two classes and three first-place awards in other categories, Hyundai brought home two more victories than in 2021. More than 55,000 readers voted for their favourite models in 14 vehicle classes, each divided into various categories: quality, design, and price/performance.
To evaluate each brand's image, readers had to answer questions such as which brands they trust, which models they love, and which manufacturers are particularly innovative. The readers took an average of 30 minutes to cast their votes.
In the A-segment class, readers put the Hyundai i10 at the top of the "Price/Performance" category, just like they did last year. Additionally, in combination with the "quality" and "design" categories, Hyundai was able to defend its title as the overall winner in the A-segment class, putting the Abarth 595 and the VW e-Up in second and third place, respectively.
Like in 2021, Hyundai also triumphed over the competition in the overall B-segment. According to the readers, the Hyundai i20 was the best in all three categories once again – this time ahead of the Mini Cooper and the Audi A1 Sportback.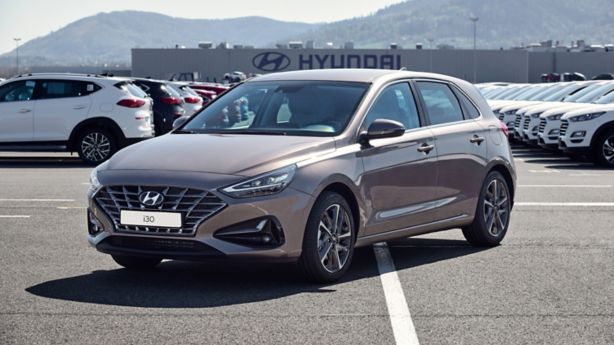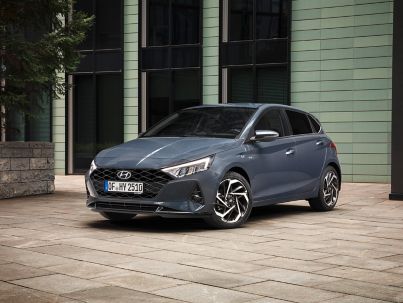 In the C-segment class, readers voted the Hyundai i30 the "Price/Performance" winner, ahead of the Skoda Octavia, the Kia Ceed, and the Ford Focus. Hyundai was also able to convince the readers in the mid-size SUV class in the "Price/Performance" category. Hyundai was represented twice in this class with TUCSON and SANTA FE.
We see a clear upward trend toward Hyundai. Not only in our comparative tests but also our readers' poll for 'The Best Brands 2022'. This is about image, about what customers think. While Hyundai won three times in 2021, this year, the brand already has five victories under its belt.
Hyundai's outstanding performance in this image-boosting 'Best Brands' poll – both this year and last – serves as proof that, as a brand, Hyundai is steadily growing in popularity in Europe. An important metric of our success is also how we are perceived as a brand. That's why we are pleased that Auto Bild's readers, who also represent our customers' opinions, view Hyundai so positively. Five victories spread across various classes show that Hyundai is moving in the right direction.
IONIQ 5 and TUCSON Hybrid, best value retention
The Auto Bild Wertmeister – German for 'value master' – is the prize for vehicles with the best residual value retention on the German market. Auto Bild and Schwacke, a specialist in automotive business intelligence, award the prize annually and take absolute depreciation and relative depreciation into account during evaluation.
This year, Schwacke voted on almost 4,000 current models, representing more than 6,600 vehicle types. Based on extensive research, data collection, and calculations, about 40 models from 13 vehicle segments were awarded. Each segment is based on a class-specific average mileage, assuming a four-year holding period.
IONIQ 5 and TUCSON Hybrid N Line were revealed by Auto Bild in May to have won. IONIQ 5 won first place in the category "Best value retention for electric vehicles up to 40,000 euros", based on an average mileage of 11,000 kilometres per year, with a residual value of 59.37 per cent. TUCSON Hybrid N Line also placed first but in the category "Best value retention of compact SUVs", based on an average mileage of 15,000 kilometres per year, with a residual value of 63.43 per cent.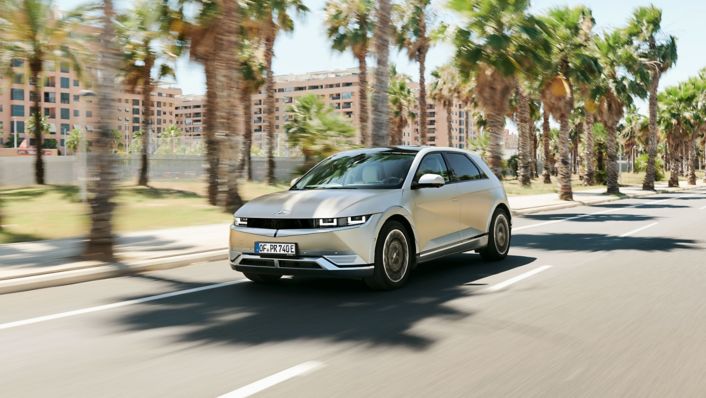 Hyundai impresses Auto Zeitung readers
According to the German automobile enthusiast magazine Auto Zeitung's 2022 "Image Report" published in May, Hyundai has improved its brand reputation since last year. Overall, Hyundai jumped from tenth place to seventh place, overtaking competitors like Tesla, Toyota and Skoda. The poll mentions that this is likely due to its broad line-up, encompassing highly technical and electrified vehicles as well as cars with traditional powertrains.
This year, more than 12,000 Auto Zeitung readers participated in the "Image Report" readers' poll. The readers voted in 20 categories, such as design, quality, and eco-friendliness.
Hyundai scored first in two categories. According to the poll, Hyundai builds the best-equipped cars, beating high-end competitors like Mercedes, BMW and Audi. The readers also believe that the quality of Hyundai cars has improved the most.
Hyundai also landed in the top ten of several other categories. Of the competing automakers, the company took seventh place in "most likeable brand", beating Volkswagen, Opel and Kia. Hyundai also won third place in "building cost-effective cars" and entered the top ten list of "building reliable cars" this year.
When it comes to technology and sustainability, Hyundai continues to raise the bar. For the category "building advanced cars", Hyundai almost tied with Porsche, which took sixth place. In terms of building eco-friendly cars, readers ranked Hyundai eighth.
Disclaimer: CO2 and emissions data
Fuel consumption combined for the Hyundai i10 1.0 (4 seater eco) with 5MT in l/100 km: 5.4 - 4.8; CO2 emissions combined in g/km: 122 - 110 (WLTP)
Fuel consumption combined for the Hyundai i10 1.0 (4 seater) with 5MT in l/100 km: 5.5 - 4.9; CO2 emissions combined in g/km: 125 - 111 (WLTP)
Fuel consumption combined for the Hyundai i10 1.0 (4 seater) with 5AMT in l/100 km: 5.9 - 5.2; CO2 emissions combined in g/km: 134 - 119 (WLTP)
Fuel consumption combined for the Hyundai i10 1.0 (5 seater) with 5MT in l/100 km: 5.5 - 5.0; CO2 emissions combined in g/km: 126 - 114 (WLTP)
Fuel consumption combined for the Hyundai i10 1.0 (5 seater) with 5AMT in l/100 km: 5.9 - 5.2; CO2 emissions combined in g/km: 134 - 119 (WLTP)
Fuel consumption combined for the Hyundai i10 1.2 (4 seater) with 5MT in l/100 km: 5.8 - 5.1; CO2 emissions combined in g/km: 132 - 117 (WLTP)
Fuel consumption combined for the Hyundai i10 1.2 (4 seater) with 5AMT in l/100 km: 6.1 - 5.4; CO2 emissions combined in g/km: 138 - 122 (WLTP)
Fuel consumption combined for the Hyundai i10 1.2 (5 seater) with 5MT in l/100 km: 5.8 - 5.1; CO2 emissions combined in g/km: 132 - 117 (WLTP)
Fuel consumption combined for the Hyundai i10 1.2 (5 seater) with 5AMT in l/100 km: 6.1 - 5.4; CO2 emissions combined in g/km: 138 - 122 (WLTP)
Fuel consumption combined for the Hyundai i10 1.0 T-GDI in l/100 km: 5.4; CO2 emissions combined in g/km: 123 (WLTP)
Fuel consumption combined for the Hyundai i20 1.2 MPi (84 PS) with 5MT in l/100 km: 5.7 - 5.4; CO2 emissions combined in g/km: 129 - 124 (WLTP)
Fuel consumption combined for the Hyundai i20 1.0 T-GDI (100 PS) with 6MT in l/100 km: 5.5 - 5.1; CO2 emissions combined in g/km: 127 - 117 (WLTP)
Fuel consumption combined for the Hyundai i20 1.0 T-GDI (100 PS) with 7DCT in l/100 km: 5.8 - 5.3; CO2 emissions combined in g/km: 131 - 120 (WLTP)
Fuel consumption combined for the Hyundai i20 1.0 T-GDI 48V (100 PS) with 6iMT in l/100 km: 5.4 - 4.9; CO2 emissions combined in g/km: 123 - 113 (WLTP)
Fuel consumption combined for the Hyundai i20 1.0 T-GDI 48V (100 PS) with 7DCT in l/100 km: 5.6 - 5.1; CO2 emissions combined in g/km: 128 - 115 (WLTP)
Fuel consumption combined for the Hyundai i20 1.0 T-GDI 48V (120 PS) with 6iMT in l/100 km: 5.4 - 5.0; CO2 emissions combined in g/km: 124 - 115 (WLTP)
Fuel consumption combined for the Hyundai i20 1.0 T-GDI 48V (120 PS) with 7DCT in l/100 km: 5.4 - 5.1; CO2 emissions combined in g/km: 124 - 116 (WLTP)
Fuel consumption combined for the Hyundai i20 Kappa 1.4 with 6MT in l/100 km: 6.5 - 6.2; CO2 emissions combined in g/km: 148 - 142 (WLTP)
Fuel consumption combined for the Hyundai i20 Kappa 1.4 with 6AT in l/100 km: 7.1 - 6.5; CO2 emissions combined in g/km: 162 - 147 (WLTP)
Fuel consumption combined for the Hyundai i30 1.5 DPI in l/100 km: 6.8 - 6.0; CO2 emissions combined in g/km: 153.2 - 136.5 (WLTP)
Fuel consumption combined for the Hyundai i30 1.0 T-GDI with 6MT in l/100 km: 6.2 - 5.4; CO2 emissions combined in g/km: 140.6 - 123.2 (WLTP)
Fuel consumption combined for the Hyundai i30 1.0 T-GDI with 7DCT in l/100 km: 6.4 - 5.7; CO2 emissions combined in g/km: 144.1 - 128.3 (WLTP)
Fuel consumption combined for the Hyundai i30 1.0 T-GDI 48V with 6iMT in l/100 km: 6.0 - 5.3; CO2 emissions combined in g/km: 137 - 119.9 (WLTP)
Fuel consumption combined for the Hyundai i30 1.0 T-GDI 48V with 7DCT in l/100 km: 6.2 - 5.4; CO2 emissions combined in g/km: 140.3 - 121 (WLTP)
Fuel consumption combined for the Hyundai i30 1.5 T-GDI 48V with 6iMT in l/100 km: 6.5 - 5.6; CO2 emissions combined in g/km: 148.2 - 126.4 (WLTP)
Fuel consumption combined for the Hyundai i30 1.5 T-GDI 48V with 7DCT in l/100 km: 6.3 - 5.5; CO2 emissions combined in g/km: 142.1 - 125.7 (WLTP)
Fuel consumption combined for the Hyundai i30 1.6 CRDi with 6MT in l/100 km: 5.1 - 4.5; CO2 emissions combined in g/km: 134.6 - 118.4 (WLTP)
Fuel consumption combined for the Hyundai i30 1.6 CRDi with 7DCT in l/100 km: 4.9 - 4.6; CO2 emissions combined in g/km: 126.9 - 121 (WLTP)
Fuel consumption combined for the Hyundai i30 1.6 CRDi 48V with 6MT in l/100 km: 5.3 - 4.6; CO2 emissions combined in g/km: 137.5 - 120.3 (WLTP)
Fuel consumption combined for the Hyundai i30 1.6 CRDi 48V with 7DCT in l/100 km: 5.1 - 4.8; CO2 emissions combined in g/km: 134.1 - 125.1 (WLTP)
Fuel consumption combined for the Hyundai i30 Fastback 1.0 T-GDI with 6MT in l/100 km: 6.2 - 5.4; CO2 emissions combined in g/km: 140.6 - 123.2 (WLTP)
Fuel consumption combined for the Hyundai i30 Fastback 1.0 T-GDI with 7DCT in l/100 km: 6.4 - 5.7; CO2 emissions combined in g/km: 144.1 - 128.3 (WLTP)
Fuel consumption combined for the Hyundai i30 Fastback 1.0 T-GDI 48V with 6iMT in l/100 km: 6.0 - 5.3; CO2 emissions combined in g/km: 137 - 119.9 (WLTP)
Fuel consumption combined for the Hyundai i30 Fastback 1.0 T-GDI 48V with 7DCT in l/100 km: 6.2 - 5.4; CO2 emissions combined in g/km: 140.3 - 121 (WLTP)
Fuel consumption combined for the Hyundai i30 Fastback 1.5 T-GDI 48V with 6iMT in l/100 km: 6.5 - 5.6; CO2 emissions combined in g/km: 148.2 - 126.4 (WLTP)
Fuel consumption combined for the Hyundai i30 Fastback 1.5 T-GDI 48V with 7DCT in l/100 km: 6.3 - 5.5; CO2 emissions combined in g/km: 142.1 - 125.7 (WLTP)
Fuel consumption combined for the Hyundai i30 Fastback 1.6 CRDi with 6MT in l/100 km: 5.1 - 4.5; CO2 emissions combined in g/km: 134.6 - 118.4 (WLTP)
Fuel consumption combined for the Hyundai i30 Fastback 1.6 CRDi with 7DCT in l/100 km: 4.9 - 4.6; CO2 emissions combined in g/km: 126.9 - 121 (WLTP)
Fuel consumption combined for the Hyundai i30 Fastback 1.6 CRDi 48V with 6MT in l/100 km: 5.3 - 4.6; CO2 emissions combined in g/km: 137.5 - 120.3 (WLTP)
Fuel consumption combined for the Hyundai i30 Fastback 1.6 CRDi 48V with 7DCT in l/100 km: 5.1 - 4.8; CO2 emissions combined in g/km: 134.1 - 125.1 (WLTP)
Fuel consumption combined for the Hyundai TUCSON 1.6 T-GDI 48V (150 PS) with 6iMT 2WD in l/100 km: 6.8 - 6.5; CO2 emissions combined in g/km: 154 - 147 (WLTP)
Fuel consumption combined for the Hyundai TUCSON 1.6 T-GDI 48V (150 PS) with 7DCT 2WD in l/100 km: 6.6 - 6.3; CO2 emissions combined in g/km: 150 - 143 (WLTP)
Fuel consumption combined for the Hyundai TUCSON 1.6 T-GDI 48V (180 PS) with 6iMT 2WD in l/100 km: 6.7 - 6.4; CO2 emissions combined in g/km: 152 - 145 (WLTP)
Fuel consumption combined for the Hyundai TUCSON 1.6 T-GDI 48V (180 PS) with 7DCT 4WD in l/100 km: 7.1 - 6.9; CO2 emissions combined in g/km: 162 - 156 (WLTP)
Fuel consumption combined for the Hyundai TUCSON 1.6 CRDi 48V (136 PS) with 6iMT 2WD in l/100 km: 5.3 - 4.9; CO2 emissions combined in g/km: 139 - 127 (WLTP)
Fuel consumption combined for the Hyundai TUCSON 1.6 CRDi 48V (136 PS) with 7DCT 2WD in l/100 km: 5.3 - 5.0; CO2 emissions combined in g/km: 139 - 130 (WLTP)
Fuel consumption combined for the Hyundai TUCSON 1.6 CRDi 48V (136 PS) with 7DCT 4WD in l/100 km: 5.9 - 5.5; CO2 emissions combined in g/km: 154 - 143 (WLTP)
Fuel consumption combined for the Hyundai TUCSON 1.6 T-GDI (150 PS) with 6MT 2WD in l/100 km: 7.0 - 6.6; CO2 emissions combined in g/km: 159 - 150 (WLTP)
Fuel consumption combined for the Hyundai TUCSON 1.6 T-GDI (150 PS) with 6MT 4WD in l/100 km: 7.8 - 7.3; CO2 emissions combined in g/km: 178 - 165 (WLTP)
Fuel consumption combined for the Hyundai TUCSON 1.6 CRDi (115 PS) with 6MT 2WD in l/100 km: 5.5 - 5.1; CO2 emissions combined in g/km: 144 - 135 (WLTP)
Fuel consumption combined for the Hyundai TUCSON 1.6 T-GDI Hybrid with 6AT 2WD in l/100 km: 5.9 - 5.5; CO2 emissions combined in g/km: 135 - 125 (WLTP)
Fuel consumption combined for the Hyundai TUCSON 1.6 T-GDI Hybrid with 6AT 4WD in l/100 km: 6.6 - 6.2; CO2 emissions combined in g/km: 149 - 140 (WLTP)
Fuel consumption combined for the Hyundai TUCSON 1.6 T-GDI Plug-in Hybrid with 6AT 4WD in l/100 km: 1.4; CO2 emissions combined in g/km: 31 (WLTP)
Fuel consumption combined for the Hyundai SANTA FE 1.6 T-GDI Hybrid with 6AT 2WD in l/100 km: 6.9 - 6.4; CO2 emissions combined in g/km: 157 - 146 (WLTP)
Fuel consumption combined for the Hyundai SANTA FE 1.6 T-GDI Hybrid with 6AT 4WD in l/100 km: 7.6 - 6.9; CO2 emissions combined in g/km: 172 - 157 (WLTP)
Fuel consumption combined for the Hyundai SANTA FE 1.6 T-GDI Plug-in Hybrid in l/100 km: 1.6; electricity consumption combined in kWh/100 km: 18.1; CO2 emissions combined in g/km: 37 (WLTP)
Fuel consumption combined for the Hyundai SANTA FE 2.2 CRDi with 8DCT 2WD in l/100 km: 6.3 - 6.1; CO2 emissions combined in g/km: 166 - 161 (WLTP)
Fuel consumption combined for the Hyundai SANTA FE 2.2 CRDi with 8DCT 4WD in l/100 km: 6.9 - 6.7; CO2 emissions combined in g/km: 181 - 176 (WLTP)
Electricity consumption combined for the Hyundai IONIQ 5 58 kWh with 2WD in kWh/100 km: 16.7; CO2 emissions combined in g/km: 0 (WLTP)
Electricity consumption combined for the Hyundai IONIQ 5 58 kWh with 4WD in kWh/100 km: 18.1; CO2 emissions combined in g/km: 0 (WLTP)
Electricity consumption combined for the Hyundai IONIQ 5 72.6 kWh (19" alloy rims) with 2WD in kWh/100 km: 16.8; CO2 emissions combined in g/km: 0 (WLTP)
Electricity consumption combined for the Hyundai IONIQ 5 72.6 kWh (20" alloy rims) with 2WD in kWh/100 km: 17.9; CO2 emissions combined in g/km: 0 (WLTP)
Electricity consumption combined for the Hyundai IONIQ 5 72.6 kWh (19" alloy rims) with 4WD in kWh/100 km: 17.7; CO2 emissions combined in g/km: 0 (WLTP)
Electricity consumption combined for the Hyundai IONIQ 5 72.6 kWh (20" alloy rims) with 4WD in kWh/100 km: 19.0; CO2 emissions combined in g/km: 0 (WLTP)
Electricity consumption combined for the Hyundai IONIQ 5 77.4 kWh (19" alloy rims) with 2WD in kWh/100 km: 16.8; CO2 emissions combined in g/km: 0 (WLTP rated)
Electricity consumption combined for the Hyundai IONIQ 5 77.4 kWh (20" alloy rims) with 2WD in kWh/100 km: 17.9; CO2 emissions combined in g/km: 0 (WLTP rated)
Electricity consumption combined for the Hyundai IONIQ 5 77.4 kWh (19" alloy rims) with 4WD in kWh/100 km: 17.7; CO2 emissions combined in g/km: 0 (WLTP rated)
Electricity consumption combined for the Hyundai IONIQ 5 77.4 kWh (20" alloy rims) with 4WD in kWh/100 km: 19.0; CO2 emissions combined in g/km: 0 (WLTP rated)