Hyundai's breakthrough EV tops 100 vehicles shortlisted by UK fleet specialist magazine Company Car Today
IONIQ 5 judged to best meet the needs of business drivers on emissions, price, company car tax, practicality and desirability
IONIQ 5 is also named Premium EV of the Year
The Hyundai IONIQ 5 has been named overall winner in the 2022 Company Car Today CCT 100 Awards. The breakthrough electric vehicle (EV), which offers a driving range of up to 481 kilometres and can be recharged from 10 to 80 per cent in as little as 18 minutes, also received Company Car Today's prestigious "Premium EV of the Year" award.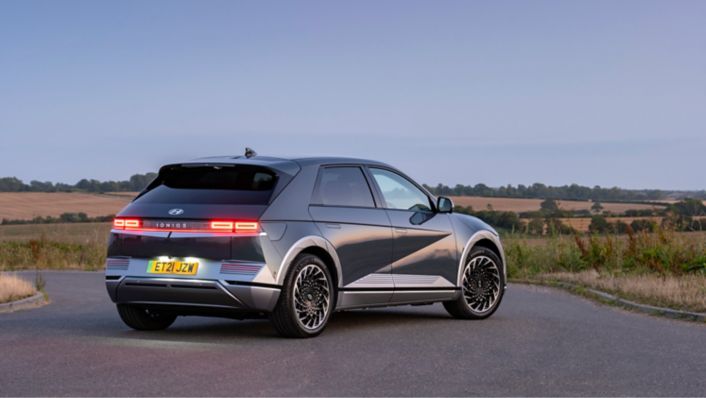 The latest accolades follow on from IONIQ 5 's recent triumph in the Company Car and Van Car of the Year awards and being named Business Car's "One to Watch", providing further proof of the exceptional appeal of Hyundai's fully-electric midsize CUV for business drivers. In 2021, Hyundai received more than 110 awards – the most the company has ever won in a calendar year. This included 10 "Car of the Year" awards for models across its fleet in Europe.
The Hyundai IONIQ 5 has taken the electric vehicle market by storm. It proves the brand's capability by providing a dramatically styled, high-class and very capable electric vehicle able to take on the premium brands. It's the start of something exciting for Hyundai in electric vehicles, and we can't wait to see the strong momentum carried on as the IONIQ brand grows into a range of EVs.
IONIQ 5 is based on Hyundai's Electric Global Modular Platform (E-GMP), which allows faster charging times, increased driving range, enhanced handling, and superior interior space. The fact that 2022 is the first year an EV has won the Company Car Today CCT100 Awards is a clear indicator of Hyundai's ability to rewrite the rule book with its industry-disruptive EV technology.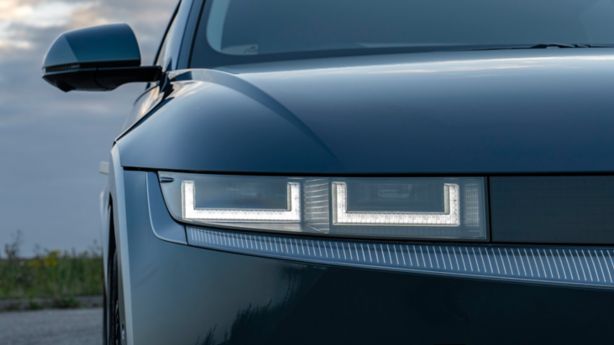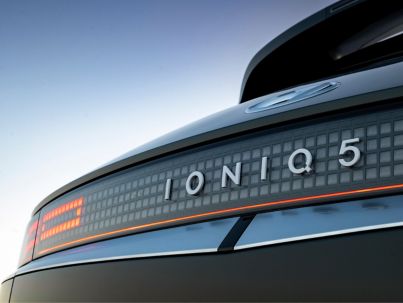 Held annually, Company Car Today's CCT100 sees the top 100 cars suitable for business drivers accessed across numerous categories. Company Car Today's judges found that no other model equalled the unique blend of emission-free mobility, appealing price point, favourable running and company car tax costs, family-friendly practicality and sheer desirability provided by the Hyundai IONIQ 5.
With its innovative styling, ultra-advanced digital technology, engaging driving and revolutionary, highly spacious interior, IONIQ 5 heralds the future of electric mobility. Our fully-electric midsize CUV has been engineered for private and business customers alike. In winning both the Company Car Today CCT100 overall award and the Premium EV of the Year title, IONIQ 5 further underlines its appeal to every kind of modern driver.
Offered with a five-year unlimited mileage warranty and an eight-year battery warranty, the appeal of the Hyundai IONIQ 5 extends far beyond the business driver sector. The model has proven equally adept at winning over critics in numerous media outlets aimed at private car buyers. Over the past year, the IONIQ 5 has been named Car of the Year by Auto Express, Best Company Car and Best Family Electric Car by Carbuyer and the German Car of the Year 2022.
Disclaimer: CO2 and emissions data
Electricity consumption combined for the Hyundai IONIQ 5 58 kWh with 2WD in kWh/100 km: 16.7; CO2 emissions combined in g/km: 0 (WLTP)
Electricity consumption combined for the Hyundai IONIQ 5 58 kWh with 4WD in kWh/100 km: 18.1; CO2 emissions combined in g/km: 0 (WLTP)
Electricity consumption combined for the Hyundai IONIQ 5 72.6 kWh (19" alloy rims) with 2WD in kWh/100 km: 16.8; CO2 emissions combined in g/km: 0 (WLTP)
Electricity consumption combined for the Hyundai IONIQ 5 72.6 kWh (20" alloy rims) with 2WD in kWh/100 km: 17.9; CO2 emissions combined in g/km: 0 (WLTP)
Electricity consumption combined for the Hyundai IONIQ 5 72.6 kWh (19" alloy rims) with 4WD in kWh/100 km: 17.7; CO2 emissions combined in g/km: 0 (WLTP)
Electricity consumption combined for the Hyundai IONIQ 5 72.6 kWh (20" alloy rims) with 4WD in kWh/100 km: 19.0; CO2 emissions combined in g/km: 0 (WLTP)